My fight shorts for Saturday night, being an exclusive member of @24kt1000 they made me the special 24 carat gold material for the waistband and Fight Label put the shorts together
Bolton boxer Amir Khan will be wearing shorts with 24-carat gold thread when he takes on two-time world champion Devon Alexander.
The shorts are reported to be worth around £20,000 and are made of white nappa leather, silk and feature a waistband made of the gold thread.
The welterweight fight will take place at the MGM Grand tomorrow night.
The winner could go on to fight the undefeated champion Floyd Mayweather Jnr.
Amir Khan's plans to travel to America this weekend have been halted after his visa application was declined.
The 27-year-old was due to fly to Las Vegas to attend Floyd Mayweather's fight with Marcos Maidana on Saturday, and had used his Twitter account to advertise promotional duties he would be carrying out while there.
His bid to do was thwarted, though, with the welterweight saying his visa application had been declined.
Khan wrote on Twitter: "Visa to America was declined after I had it approved a week ago. Was looking forward to the fight. Means I'm still in England."
It was reported that Khan had asked Prime Minister David Cameron for assistance.
Khan has had difficulties traveling to America before. In 2010 he had to train in Canada after visa delays, while in 2011 he claimed he was held in Los Angeles customs for over two hours because he is a Muslim.
The Bolton fighter is eager to be present at Mayweather's rematch with Maidana, as he attempts to persuade the world's number-one pound-for-pounder boxer to give him a 2015 fight.
Advertisement
Kell Brook could be fast-tracked towards an all-British showdown with Amir Khan after making a remarkable recovery from a stab wound sustained on holiday in Tenerife.
Promoter Eddie Hearn has revealed doctors have given Brook the all-clear to fight again as early as February - raising hopes of a domestic welterweight showdown.
Brook won the IBF version of the crown from Shawn Porter and was set to make his first defence in December before the stabbing incident earlier this month.
Amir Khan has launched his own charity to help deprived children across the world.
He was inspired by a recent trip to Gambia in West Africa where he spent time with some of the poorest people on the planet
Bolton boxer Amir Khan tells Daniel Hewitt he started his own charity foundation to get "hands on" and help people.
The Amir Khan foundation was set up by the boxer to help children in the UK and in the rest of the world.
Amir Khan has started his own charitable foundation. The Bolton boxer says he wants to help provide crucial support to disadvantaged young people in the UK and worldwide.
Khan recently visited Gambia and was moved by the plight of the children in the village he visited.
Advertisement
A spokesman for the 27-year-old professional fighter and Olympic silver medallist said he was expecting the case to be dropped on Monday, describing the altercation as "minor".
He added that some reports in the media had seen the incident "blown out of all proportion".
"It was a minor incident and we're expecting the case to be dropped against Amir," the spokesman said.
"We're expecting to formally hear that from police on Monday morning."
Boxer Amir Khan has been arrested on suspicion of assault.
The 27 year old was detained in the early hours of this morning in Bolton.
It's alleged two teenagers were assaulted on Russell Street in the town.
Police were called at 1.30am on Friday morning and Khan was taken into custody.
A spokesman for Greater Manchester Police says he was released on bail while investigations continue.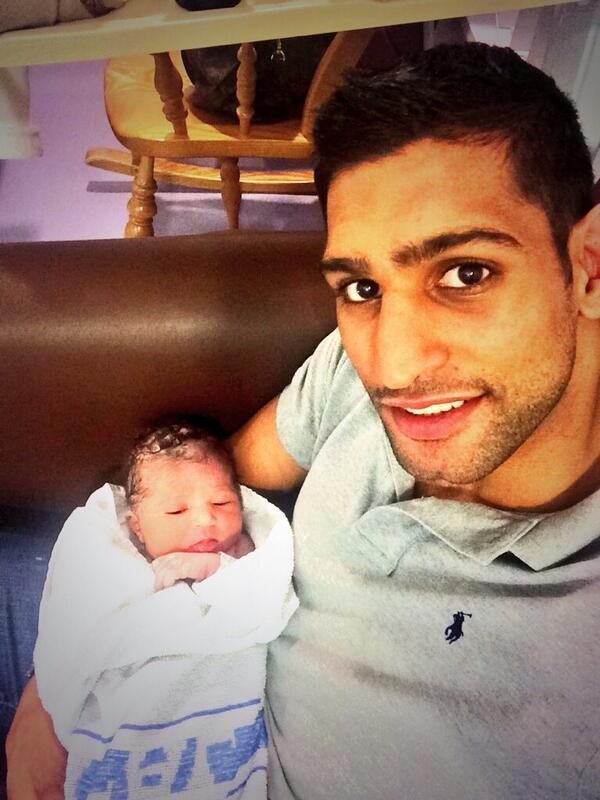 Load more updates