Live updates
Blackberry party stabbing trial
Advertisement
Blackberry party stabbing trial
"Philip Sherriff died horrifically in a way that is almost too ghastly to describe.

"The moment Charles severed his artery, Philip had no chance of surviving.

"Since that moment, Charles has shown incredible remorse, but sadly not for Philip Sherriff, only for himself.

"I hope his conviction will bring some sense of justice to the family who have been devastated by Philip's murder. He truly was a decent, hard-working family man who in no way contributed to his own demise.
"This case highlights that one single second of aggression has fatal consequences for some and a life-changing impact on so many."
– Detective Inspector Richard Beadle

He appealed to people to remember Mr Sherriff and "walk away" if tensions build up at a bar.
Blackberry party stabbing trial
"This is a tragic case. Mr Sherriff may have pushed you in a crowded bar and made inoffensive remarks to a girl talking to you.

"You clearly became annoyed at what you perceived was the conduct of Mr Sherriff and lost your temper when he may have pushed against you at the bar."
– Judge Paul Worsley

Charles took a beer bottle from Mr Sherriff's hand and swung it behind him, where it broke, and then plunged it into Mr Sherriff's neck.

"It was a lethal weapon. He was a decent man," the judge added.

He said Charles had done something "which was truly out of character".
"You did not deliberately smash the bottle you used. I am satisfied you did not intend to kill Mr Sherriff and you were immediately remorseful."
– Judge Worsley

Andrew Hall QC, for Charles, said he acted "in a split second of madness".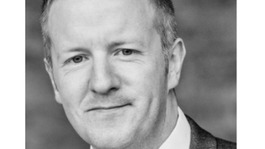 A graphic designer was jailed for a minimum of 14 years today for killing telephone executive Phillip Sherriff with a broken bottle.
Read the full story
Blackberry party stabbing trial
Graphic designer Ashley Charles has been jailed for a minimum 14 years at the Old Bailey after being convicted of murdering telephone executive Phillip Sherriff after a Jessie J gig in London.
Advertisement
Blackberry party stabbing trial
Ashley Charles has been found guilty of murdering Preston father of two Phillip Sherriff at a nightclub in London.
Mr Sherriff, 37, died after being slashed in the neck by a broken beer bottle.
He had been at the bar of the Pulse nightclub in central London when there was jostling by Charles.
Blackberry party stabbing trial
Charles, a creative director, sat in the dock and watched CCTV footage of the attack. Mr Sherriff's widow wept a few feet away at the back of the court.
The trial was adjourned to tomorrow.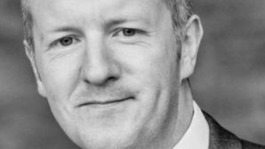 A telephone executive died after being slashed in the neck with a broken beer bottle at a corporate event, jurors have heard.
Read the full story
Back to top