A murder investigation has been launched after a man was killed during an assault as his van was being stolen.
The victim was named by police as James Ray, 69, a father of two and grandfather of four from York.
It happened on the Plantation Industrial Estate in Ashton-under-Lyne, Greater Manchester, just after midday yesterday.
Emergency services were called to a report of a serious assault and found Mr Ray with serious head injuries.
He was taken to Hope Hospital where he died in the early hours of today - his 70th birthday.
Greater Manchester Police say the offenders left the scene in a car and also drove away in the victim's white transit van.
"We have made two arrests but the investigation is continuing and we are still seeking information.

"We believe there is at least one other person outstanding and I would appeal to anyone who may have witnessed the van and Fiesta being driven erratically to contact police.

"I would also appeal to anyone who knows who owns the Fiesta or who has been using it in recent days and weeks to call us.
– Detective Superintendent Jon Chadwick, Greater Manchester
A 23-year-old man and a 44-year-old man have been arrested on suspicion of murder and remain in custody for questioning.
Anyone with information should call police on 101 or Crimestoppers on 0800 555 111.
Police are investigating an alleged sex attack on a Miniature Shetland pony in Greater Manchester.
Read the full story ›
Advertisement
A disabled teenager from Greater Manchester took his own life on the same day pay-day loans company Wonga emptied his bank account.
Read the full story ›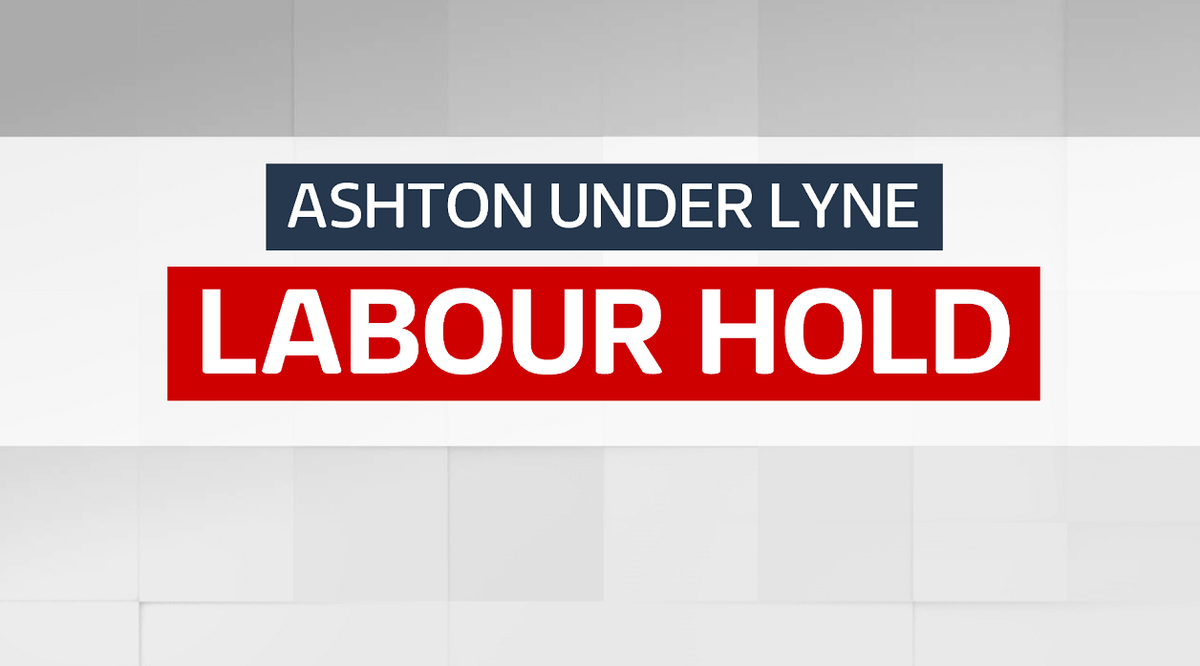 Angela Rayner (Lab) 19,366 (49.76%, +1.35%)
Tracy Sutton (C) 8,610 (22.12%, -2.62%)
Maurice Jackson (UKIP) 8,468 (21.76%, +17.37%)
Charlotte Hughes (Green) 1,531 (3.93%)
Carly Hicks (LD) 943 (2.42%, -12.42%)
Lab maj 10,756 (27.64%)
1.99% swing C to Lab
Electorate 67,714; Turnout 38,918 (57.47%, +0.59%)
Ten year old Braydon Fairhurst who went missing in Ashton yesterday has been found safe and well.
"Police and Braydon's family are extremely concerned for him and need the public's help in finding him.

"Officers have been searching intensively for Braydon since they were alerted to his disappearance, and enquiries are on-going.

"Braydon plays with his friends around Crow Hill, Richmond Park and Oxford Park. We are urging members of the public to call the Police with any recent sightings of Braydon.

"I would also ask people to check their gardens and any outbuildings.

"Any sightings to GMP Tameside North on 101 or 0161 856 9350."
– Detective Inspector Charlotte Cadden
Advertisement
A 10 year old boy has gone missing from his home in Ashton-under-Lyne, Greater Manchester. Braydon Fairhurst, hasn't been seen since 7pm last night when he was on Minto Street throwing snowballs with friends.
Braydon is 4ft 7ft tall, he has mousey brown hair with green eyes. He was last seen wearing a black bubble coat, grey jogging bottoms, a grey woollen hat and blue Nike trainers. He was riding a green BMX bike.
A disgraced postman has been spared jail after stealing hundreds of pounds from greetings cards. John Whitaker, 34, stole more than £300 after rifling through letters and packages he was collecting.
The dad-of-two previously had an unblemished record during a nine year career with the postal service, during which he was based at the delivery office in Ashton-under-Lyne, Tameside. He stole cash, as well as gift cards from around 40 separate letters and packages, worth around £300, a court heard.
He was caught out after Royal Mail bosses placed 'test' items in his deliveries and he stole from six of them. Whitaker, who was sacked as a result of the thefts, was warned by magistrates he could have been sent to prison as they were a 'serious breach of trust'. However, they said they decided to give the dad-of-two a 'second chance' and gave him a curfew as well as 200 hours unpaid work.
Police are seeking help to determine the last movements of a man who died in Ashton-under-Lyne last week.
Emergency services were called to a house on Market Avenue on Thursday where the body of 51-year-old Kevin Simpson was found.
Tameside Hospital will remain in special measures, because it has failed to make sufficient improvements after a review condemned its care.
The hospital, in Ashton-Under-Lyne, was criticised in the Keogh Report a year ago. The report examined patient death rates in the wake of the Mid Staffordshire Hospital scandal.
The health watchdog, the Care Quality Commission, will reveal later today that it still has areas of concern after repeated re-inspections of Tameside's services.
Tameside is expected to stay under constant review from NHS experts for another six months.
Load more updates