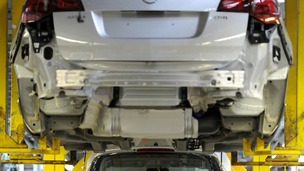 Car manufacturing at Ellesmere Port in Cheshire has been saved after £125m investment and the creation 700 new jobs there.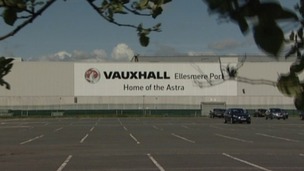 Vauxhall workers at Ellesmere port in Cheshire have voted in favour of a new pay and conditions deal clearing the way for new investment.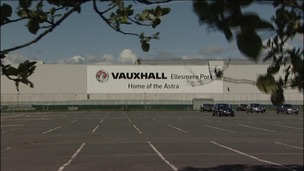 Car maker General Motors is expected to guarantee the future of its Ellesmere Port plant. The new model of the Astra may be built there.
Live updates
700 new jobs at Ellesmere Port
Car maker Vauxhall is expected to release more details about its plans to save its Ellesmere Port plant.
Unions at the site have been balloting members on new working conditions, which could see extra shifts and more jobs there.
700 new jobs at Ellesmere Port
General Motors has signalled that its factory in Cheshire may be saved.
There's intense speculation that the company's plant at Ellesmere Port will become the centre of production for the new Astra.
Advertisement
Load more updates
Back to top