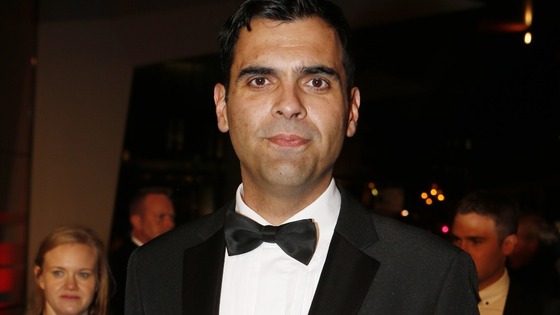 A film director who grew up in Manchester and went on to work closely with Crimestoppers to mark its 25th anniversary is to be celebrated by Bafta.
Zam Salim is one of 17 talents to be honoured as Bafta Breakthrough Brits.
The 40-year-old, who now lives in Glasgow, directed Crimestoppers' Anonymous Caller film earlier this year. He has been chosen as a Breakthrough Brit following a number of other successful projects.
Zam worked on the Crimestoppers' film with MTP Productions.
It was produced as part of the charity's Our Big Thank You campaign, created by Family Advertising, designed to raise awareness of Crimestoppers and relay the message that the public has an anonymous outlet to pass on information about crime.
Zam and his fellow Breakthrough Brits will be celebrated at a talent showcase, in partnership with Burberry, on October 21.
The Crimestoppers' video is part of a year-long campaign by the charity to thank the public for the 1.5 million pieces of actionable information passed to law enforcement over the last 25 years.
Jonathan Neal, campaigns project manager said: "We're obviously delighted that Zam has been recognised for his first class work by being recognised by Bafta. We wish him all the best for the event next week."
To watch Zam's Crimestoppers film visit www.youtube.com/watch?v=qNfQEPiezMA.