Police want government funding to cover costs of anti-fracking protest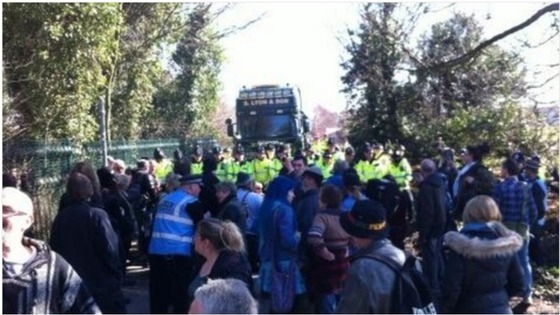 Greater MAnchester police are applying for Home Office funding to cover the cost of policing the Barton Moss anti-fracking protest, which has now run to £1.6m.
Police and crime commissioner Tony Lloyd has written to policing minister Damian Green appealing for financial help as the protests continue.
Environmental campaigners have been camped on land off Barton Moss Lane, in Eccles, since November in protest against test drilling for shale gas by IGas.
Mr Lloyd said: "This is being funded from the general police budget, which could be better spent on local policing."
"We don't think this is unreasonable, particularly since central Government has made clear that fracking is a priority for them in coming years.