Minister of State for Universities and Science, Jo Johnson announced today that the preferred bidder to build a new polar research vessel is Birkenhead based ship builders Cammell Laird. He said this would create 500 jobs in Merseyside:
Jo Johnson announced today that the preferred bidder to build a new polar research vessel is Birkenhead based ship builders Cammell Laird.
Read the full story ›
Advertisement
The Merseyside ship builders beat off global competition to became the preferred bidders for the £200 million pound project
Read the full story ›
The RSPCA is appealing for information after an abandoned dog was found tied to a pole by a piece of nylon rope
Read the full story ›
The famous 'Swiss Bridge' in Birkenhead Park, dating back to 1847, has been seriously damaged by fire.
Police are treating the incident, discovered on Sunday morning, as vandalism. The repair bill could be around £20,000.
Officers want to trace six young people seen in the area at the time wearing hooded tops.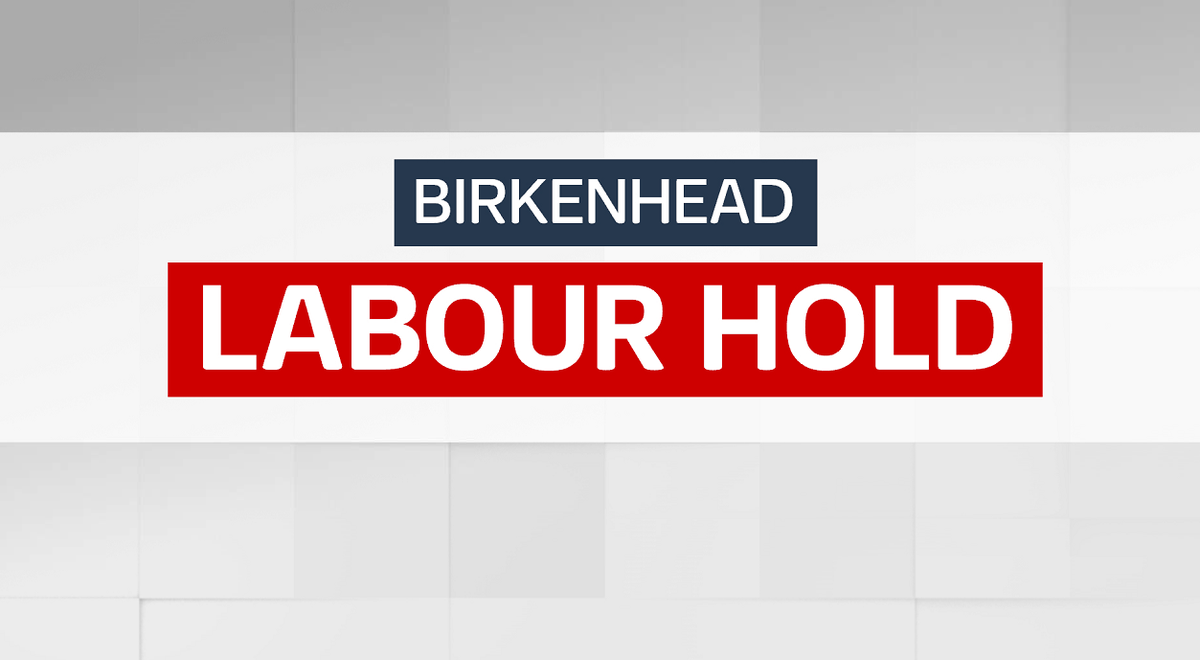 Frank Field (Lab) 26,468 (70.24%, +7.73%)
Clark Vasey (C) 5,816 (15.44%, -3.50%)
Wayne Harling (UKIP) 3,838 (10.19%)
Allan Brame (LD) 1,396 (3.70%, -14.85%)
Kenny Peers (Green) 162 (0.43%)
Lab maj 20,652 (54.81%)
5.61% swing C to Lab
Electorate 62,438; Turnout 37,680 (60.35%, +4.08%)
2010: Lab maj 15,395 (43.58%) - Turnout 35,323 (56.27%)
Advertisement
Police are appealing to the public for information after a man showed approached three children in Birkenhead and showed them images on his mobile phone.
It happened around 3pm on Sunday 11th January when the man approached the two five-year-olds and a three-year-old, made an inappropriate comment, and showed them pictures on his phone.
The man is described as being white, tall of a slim build with brown hair. He was wearing a black jumper, blue jeans and brown and white coloured adidas training shoes.
Detective Inspector Paul Parry from Merseyside Police said:
"This was an upsetting ordeals for these children and they did exactly the right thing and reported the incidents to an adult they knew and trusted.

"I would urge the man involved to make contact with us so we can discuss the incident with him to ascertain the full circumstances of what has happened.

"We are treating this report seriously and are very keen for anyone who may have witnessed the incident, or anyone with information to contact us immediately."
– Detective Inspector Paul Parry
Anyone with information is asked to contact police on 0151 777 2265 or call Crimestoppers, anonymously, on 0800 555 111.
Birkenhead MP, leads a call for action from the Government after it was revealed an "unprecedented" number of people depend on food banks.
Read the full story ›
The case of a group Cammell Laird workers who were sacked and jailed for taking part in a strike in 1984 will be heard by the European Parliament later.
Thirty years ago the employees were dismissed, jailed for 30 days and lost their redundancy and pension rights.
Police have released CCTV stills of two men officers would like to speak to in connection with a serious assault in Birkenhead.
The incident happened at the Beach Club on Conway Street in the early hours of Friday, June 20.
Inside the club a 26-year-old man was attacked by two males he did not know.
The victim required medical treatment for head injuries, bruised ribs and injuries to his torso and legs.
Detectives believe the two men in the pictures may have information that could help them with their enquiries and would urge them or anyone who recognises them to get in touch.
"This was a nasty attack on a young man who had been enjoying a night out. He sustained serious injuries as a result of the attack and is currently recovering at home. "I am particularly interested in speaking to the two men pictured as we believe they could help us with our enquiries."
– Detective Constable Chris O'Connor, Merseyside Police
Load more updates