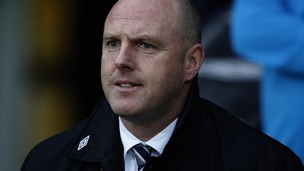 The former Blackburn Rovers manager Steve Kean has returned to football with a new job in Singapore.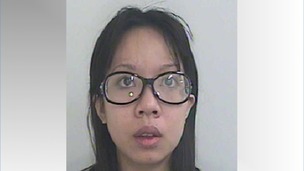 A Vietnamese nail bar owner who was the "spider at the centre of a web" of sham marriages is on the run, a court heard today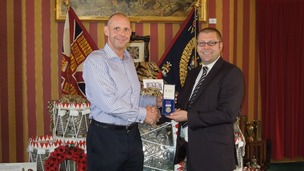 An ex-soldier from Blackburn who lost a medal 13 years ago has had it returned after it was found on sale in an Afghan marketplace.
Live updates
Thief targets 93 year old woman
Police are appealing for information after a 93 year old woman had money stolen from her purse in Blackburn.
She was approached by a woman in the town centre who asked her if she had change for a pound coin.
Whilst the pensioner had her purse open, the thief reached in and took a number of notes before running off.
The thief is described as having a local accent, of medium build, with dark skin, possibly tanned, and looked to be in her 50s and was wearing a dark coat.
"The 93 year old woman has been left very distressed by what has happened and we absolutely need to find the woman responsible before she potentially targets somebody else."
– PC Neil Lowe
Police are appealing for witnesses after a 79-year-old man died following a car crash in Blackburn yesterday.
A Ford Fiesta and a Renault Megan collided at the junction of Preston New Road and Further Lane in Mellor at around 4.40pm.
The 79-year-old, who was driving the Fiesta, was taken to Royal Preston Hospital with significant head injuries where he later died.
The 34-year-old female driver of the Megan was taken to the Royal Blackburn Hospital where she was treated for whiplash injuries and shock.
"I believe there may have been a number of other drivers who could have witnessed this collision but didn't stop at the scene. If you were one of them I would be grateful if you could please contact police."

"If anybody else has any information which they think could assist with our investigation please come forward."
– Sergeant Tracey Ward

Anybody with any information can contact police on 101 or Crimestoppers anonymously on 0800 555 111 or on-line at Crimestoppers-uk.org.
Advertisement
Sham marriage gang jailed
Sham marriage gang jailed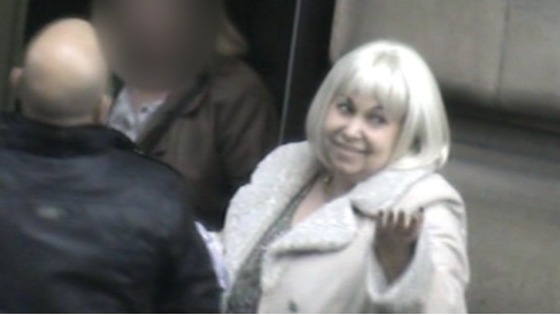 A woman's been jailed after organised sham marriages to allow immigrants to settle in the UK.
Maria Lorero matched up brides from Portugal with grooms from India at Blackburn Register Office.
She earned about £10,000 for each illegal ceremony.
Immigration officers involved in the two year operation say each of the weddings could have cost the taxpayer a million pounds.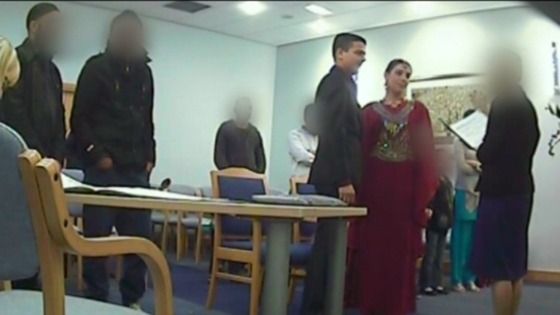 Officials used a 'plant-pot' camera at one register office in Blackburn to catch the sham marriages as they took place.
Armed with marriage certificates the grooms could then apply to the Home Office to regularise their stay in the United Kingdom and obtain benefits.
Ringleader Lorero's who disguised herself with a number of wigs pleaded guilty to planning 10 of these illegal marriages.
Loraro was jailed for 3 years and 9 months - 11 others were sentenced to a total nearly 15 years.
The grooms will be deported when they're released.
The next Bishop of Blackburn has made his first public appearance in the town.
Julian Henderson, who is currently an Archdeacon in Surrey, visited Blackburn food bank to make a donation.
He wanted to use the occasion to highlight the plight of those who are struggling in the current economy.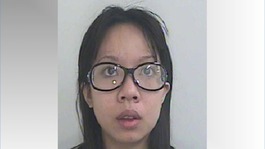 A Vietnamese nail bar owner who was the "spider at the centre of a web" of sham marriages is on the run, a court heard today
Read the full story
Advertisement
A grieving family is taking legal action against the hospital that they say could have saved a woman's life.
Lynda Renshaw had a chest x-ray at the Royal Blackburn in 2008.
Her family say they've since been told it showed a lump, but no-one followed it up.
Three years later she was diagnosed with terminal cancer.
The hospital is already being investigated because of its high death rates.
A teenager who spent eight months in hospital after being paralysed in a rugby accident has finally returned to school.
George Claxton was just 15 when he dislocated his neck playing for Blackburn under 15s in February.
Five cars have been stolen in Blackburn and Accrington in as many weeks by thieves posing as customers.
Main dealers and smaller outlets were targeted with cars including a BMW's and Audi and a VW Golf were all taken.
I would urge businesses to be vigilant and not leave prospective customers unaccompanied with the keys to cars either on the forecourt or on test drives.

If any businesses have people approach them that they are suspicious of in this way, please call police while they are still present.

The cars targeted are not only high value cars but also older vehicles, which we believe could be used in future criminal acts.
– Sergeant Tim McDermott
Police investigating the death of a pensioner in a house fire in Blackburn have re arrested a 30 year old woman and a 38 year old man.
They will be questioned by detectives at Greenbank.
Police were called by the fire service shortly before 4:00am on Saturday, November 10th to reports of a fire at the bungalow on Pleckgate Road in the town.
Inside the property was the body of a man who has since been identified as Christopher Proctor, 88, who lived alone at the address. Mr Proctor was dead before the fire started and his death is being treated as suspicious.
Load more updates
Back to top