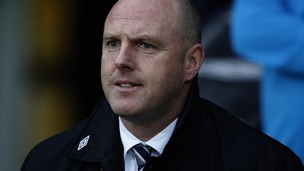 The former Blackburn Rovers manager Steve Kean has returned to football with a new job in Singapore.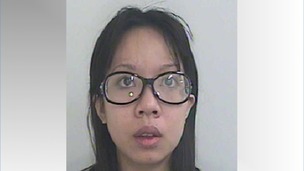 A Vietnamese nail bar owner who was the "spider at the centre of a web" of sham marriages is on the run, a court heard today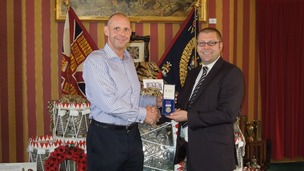 An ex-soldier from Blackburn who lost a medal 13 years ago has had it returned after it was found on sale in an Afghan marketplace.
Live updates
Granada Sport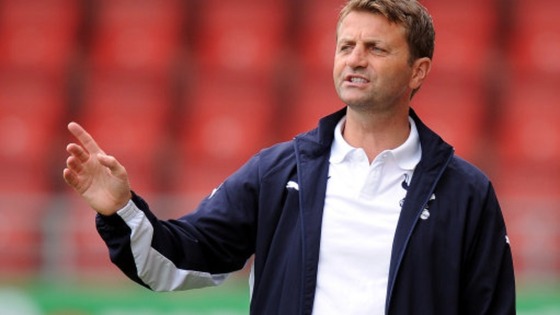 Tottenham coach Tim Sherwood has played down reports linking him with the role of Blackburn manager. The 43-year-old, who captained Rovers to the 1995 Premier League title, has emerged as a contender to succeed Steve Kean at Ewood Park following the Scot's resignation on Friday night.
But Sherwood, who has been part of Spurs' coaching set-up since 2008 and is involved in the youth set-up at White Hart Lane in his role as technical co-ordinator, insisted this morning that he was happy in his current post.
"That's all they are - just rumours," he told Press Association Sport. "That's all I know about it.
"I've got a great job where I am. There ain't nothing to consider. It's just speculation.
"I love what I do. I'm happy at the football club - it's a great project."
Tottenham manager Andre Villas-Boas last night acknowledged Sherwood would have a tough decision to make if he was approached by the npower Championship club.
"I can't comment on the Blackburn situation because I have Steve Kean as a friend and I respect him," the Portuguese said.
"But if Tim is a candidate, he has to make a personal decision and speak to the club."
Advertisement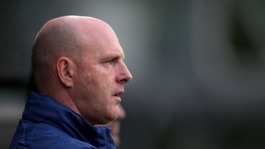 Blackburn director of football Shebby Singh has admitted the situation surrounding manager Steve Kean's future "gets worse by the day".
Read the full story
Grieving teenager's pebble fundraiser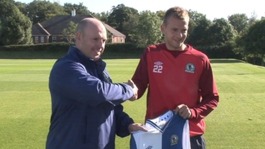 Blackburn's new striker Jordan Rhodes will go straight into the squad for tomorrow's npower Championship trip to Leeds.
Read the full story
Blackburn flood work
The Environment Agency says it is investing in more flood prevention measures after large parts of East Lancashire were hit by floods in June. Our Lancashire reporter Amy Welch has been looking at their work in Blackburn.
Advertisement
Blackburn flood work
The Environment Agency will go underground in Blackburn today in a bid to prevent a repeat of the flooding witnessed in some parts of the region last month. Workers will go down man holes to clear pipes in and around the town centre.
Teen sentenced for killing father
A judge warned of the "disastrous effects" of drugs as he sentenced a Lancashire teenager who stabbed his father to death and attacked his mother. Jordan Ryan, 19, from Blackburn, was suffering from paranoid schizophrenia when he fatally knifed Neil Ryan, 46, as he slept in bed at the family home.
The youngster's use of cannabis and Mephedrone had "contributed" to his mental illness, along with his playing of violent video games, Preston Crown Court heard. His mother Debbie, 41, survived the bedroom attack as she escaped with two superficial wounds and was in court to support her son.
Ryan was made subject of an indefinite hospital order after he pleaded guillty to manslaughter on the grounds of diminished responsibility. Sentencing, Judge Anthony Russell QC said it was "one of the saddest cases" he had presided over in his 6-and-a-half years at the court.
It appears that your symptoms became apparent after you had been smoking cannabis and taking bubble (Mephedrone).Anyone who thinks drugs are harmless should reflect upon the disastrous effects on you. The viewing of violent video games and videos have also been partially to blame, exacerbating the underlying illness.
– Judge Anthony Russell QC, sentencing
'999' turns 75
Operators at a 9-9-9 centre in Blackburn have helped celebrate the service's 75th birthday today.
They work in BT's oldest current emergency call centre.
Burnley, Livepool, Macclesfield, Manchester and Rochdale, were among the first areas outside London to use the treble nine number.
'999' turns 75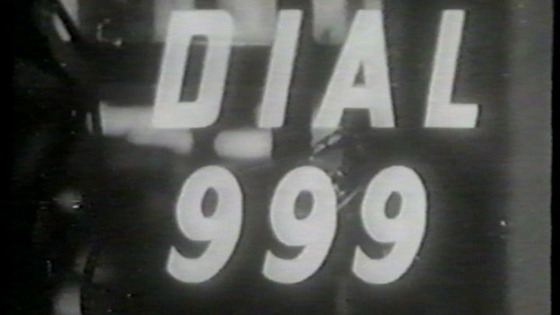 Emergency call service 999 is turning 75. Blackburn has the oldest of BT's current centres, it's been going for 50 years handling more than 7mi calls a year and employs more than 140 people.
Burnley, Liverpool, Macclesfield, Manchester and Rochdale were among the first areas outside London to introduce the 999 service.
Load more updates
Back to top