This is the incredible moment a bungling council worker turn a neat grass lawn into a complete mudbath in a matter of minutes.
Read the full story ›
Man and 16-year-old boy assaulted after raiders broke into pub and took off with cash
Read the full story ›
Advertisement
A carer was caught abusing a frail 87-year-old after the victim's suspicious daughter installed a hidden device in his room.
Read the full story ›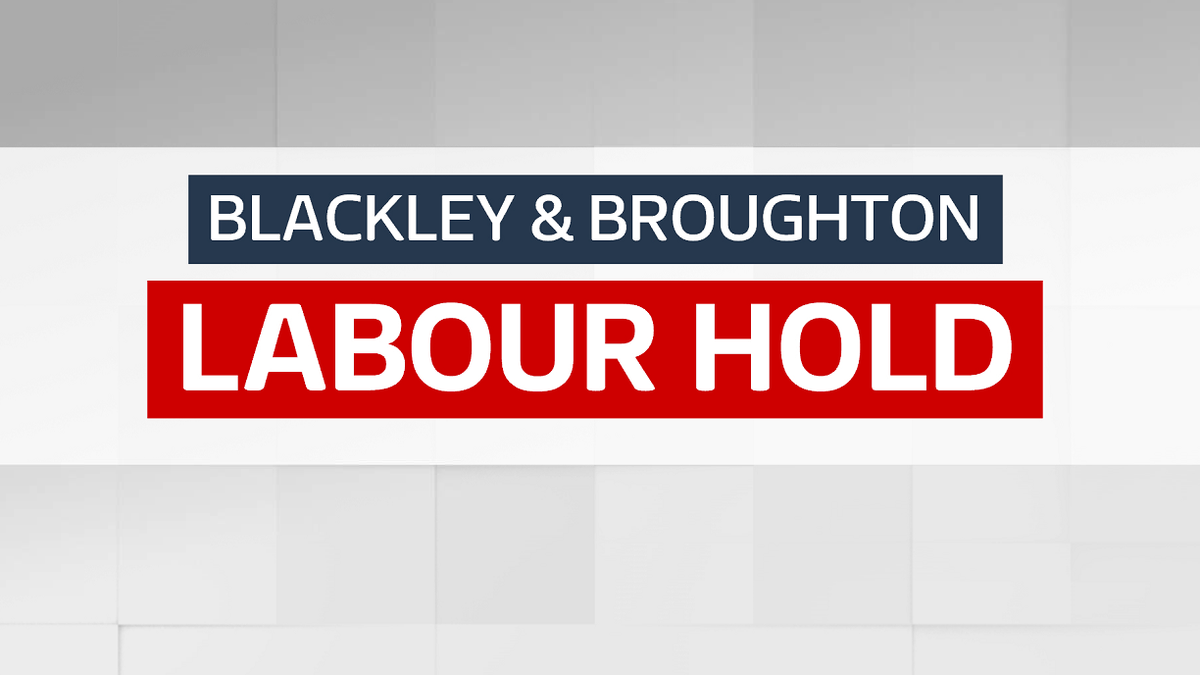 Graham Stringer (Lab) 22,982 (61.93%, +7.65%)
Martin Power (UKIP) 6,108 (16.46%, +13.84%)
Michelle Tanfield-Johnson (C) 5,581 (15.04%, -3.26%)
David Jones (Green) 1,567 (4.22%)
Richard Gadsden (LD) 874 (2.36%, -11.86%)
Lab maj 16,874 (45.47%)
3.09% swing Lab to UKIP
Electorate 71,900; Turnout 37,112 (51.62%, +2.39%)
A man who repeatedly raped a woman, even imprisoning her in a wheelie bin, during nearly two decades of abuse has been jailed.
58-year-old Michael Walsh, of Chain Road, Blackley, was sentenced to 23 years in prison after being found guilty of 17 charges - including 10 counts of assault occasioning actual bodily harm, five counts of rape, one count of common assault and one count of false imprisonment.
The Manchester Evening News reports that the woman was made to 'dig her own grave'.
I want to pay tribute to the courage of this woman who, for the best part of two decades, was subjected to barbaric and vile abuse at the hands of Michael Walsh.

Despite the years of torment she suffered, both sexual and physical and even to the extent of being imprisoned in a wheelie bin, she showed incredible bravery by speaking out. It is thanks to her courage, and her refusal to suffer in silence, that Walsh is now where he belongs - behind bars.
– Detective Inspector Carol Hobson
A large-scale forensic team is searching a house in Manchester as part of a 'historic investigation'.
The search is in to its second day, this morning over 15 forensic officers searched an address on Chain Road in Blackley.
They removed hundreds of objects from the property and outlying buildings, including furniture and bags of clothes.
Our correspondent Matt O'Donohue has this report:
Advertisement
A large forensic team has been searching a property on chain road in Blackley as part of a 'historic investigation'.
According to the Manchester Evening News around 20 police vehicles surrounded the property this morning.
A large forensic team were seen removing hundreds of items from a large shed, shipping container and van before filling a police lorry with the storage.
Sniffer dogs were also brought to the scene and used to inspect the garden.
Two youthful looking robbers pushed a young boy off his bike and stole his phone during a robbery in Blackley. It happened at about ten to five on 5 May 2014. A 12-year-old boy was cycling in woodland off Lander Grove when the two robbers approached him and pushed him off his bike.
One of the boys kicked him and pinned him down while the other plundered his mobile ? an iPhone 4s ? from his pocket. They ran off into the woods. The boy was not seriously hurt. Both were white and about 15 years old. One had ginger hair and freckles and the other had blonde hair.
Detective Constable Mike Keogh, said: "What is immediately striking - and concerning - is just how young these two robbers appear. We have been able to compile two very realistic images and I am certain someone in the local community will recognise them."
Police are hunting three men who assaulted and racially abused a man in Manchester.
On Wednesday 4 September, the 41-year-old man was helping his brother move into his property on Victoria Avenue, Blackley.
The pair were unloading a van at about 11.50pm when the assault happened.
Three men approached from Hill Lane.
They made racist remarks to the man, before telling him, 'You need to get permission from me before your brother moves in.'
The offenders then began to rummage through the boxes and items of furniture.
One man urinated on the victim's van while the other two urinated in his garden.
One offender then started to punch the man before the other two joined in.
One offender rifled through his pockets and stole keys to his house and van as well as cash and a mobile phone.
The three men are described as white and aged around 20-years-old.
Detective Constable Louise Edwards, said: "These men are cowardly, racist thugs and I have nothing but contempt for them and their appalling behaviour.
"I hope the community will be as shocked by their behaviour as I am and I would urge anyone with information to get in touch."
Dozens of people have given some Christmas cheer to an 87-year-old woman with lung cancer who had all her gifts and savings stolen.
Great Grandmother Christina Hewitt had saved all year for the gifts that were taken from her home in Blackley earlier this week.
She was devastated to be left with nothing. her story touched so many people that she's been inundated with gifts.
Today her housing association, the wardens and a company that spotted a present was from them turned up bearing gifts.
To donate gifts to Mrs Hewitt, please contact Northwards Housing.
Load more updates