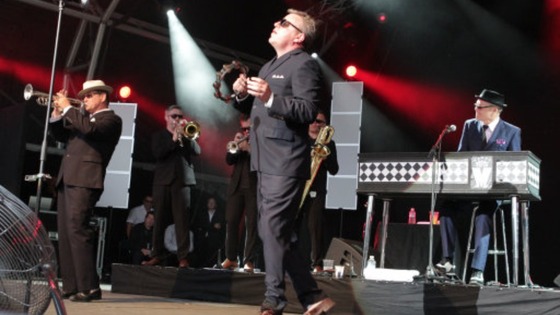 Iconic British chart toppers Madness will complete the line-up for Blackpool's first ever Illuminations Switch-On Weekend.
The legendary band from Camden Town will headline at The Tower Festival Headland tonight for the second full concert celebrating the official Lights Switch-On.
Madness front man Suggs said he is looking forward to playing at a unique and quintessentially British landmark. Suggs said: "Madness in Blackpool? With illuminations? what a combination! We'll definitely be wearing our sunglasses on stage for this one."
Madness have been entertaining the British public since 1979 and are famous for having over 20 top 10 records including It Must Be Love, Our House, House of Fun and Baggy Trousers.
Natalie Wyatt of Marketing Blackpool, said: "Madness is the perfect act to complete the line-up for our first ever full Switch-On weekend event. Their songs are known universally and appreciated by a really wide audience.
The line-up for the full weekend is fantastic and I hope to see many families, couples and individuals enjoying the range of music on offer. When you add to that the unique event space that is The Tower Festival Headland this should be a great event.''