Blackpool's annual Dance Festival has begun at The Winter Gardens this week with dancers arriving from all over the world to take part.
Next year, for the first time, the Dance Festival will run a sister-event over 5 thousand miles way in China, where it seems they just can't get enough of the resort and its ballroom dancing.
Tim Scott reports.
Former footballer Colin Hendry is due to appear at court accused of harassing and assaulting his ex-girlfriend.
The former Blackpool manager is also charged with breaching a harassment notice. He'll appear before Blackpool Magistrates.
Advertisement
The moment a toddler was struck by a cyclist and dragged along the road has been captured on CCTV.
Read the full story ›
Blackpool FC has been charged by the Football Association over crowd incidents during the match against Huddersfield Town on May 2.
Read the full story ›
Bird keepers at Blackpool Zoo are feeling chirpy after welcoming the only Eastern White Pelican chick to be hatched in the UK since 2008.
Read the full story ›
Police in Blackpool are appealing for witnesses following a racist assault.
A 35-year-old Asian woman and her family were outside Coral Island on the Promenade on Saturday 25 April when she was approached by a group of people who made racist remarks towards her.
One member of the group threw her to the ground and spat on her.
"This was a despicable incident which has understandably left the victim extremely upset. We do not tolerate any instances of racism and an investigation into what happened is already underway. We are keen to hear from anyone who may have witnessed the incident or may have any information that could assist with our enquiries to contact us."
– DC 3091 Duncan Worsley of Blackpool CID
A 28 year old man and two women aged 33 and 20, all from Birmingham, have been arrested in connection with the incident and released on police bail.
Advertisement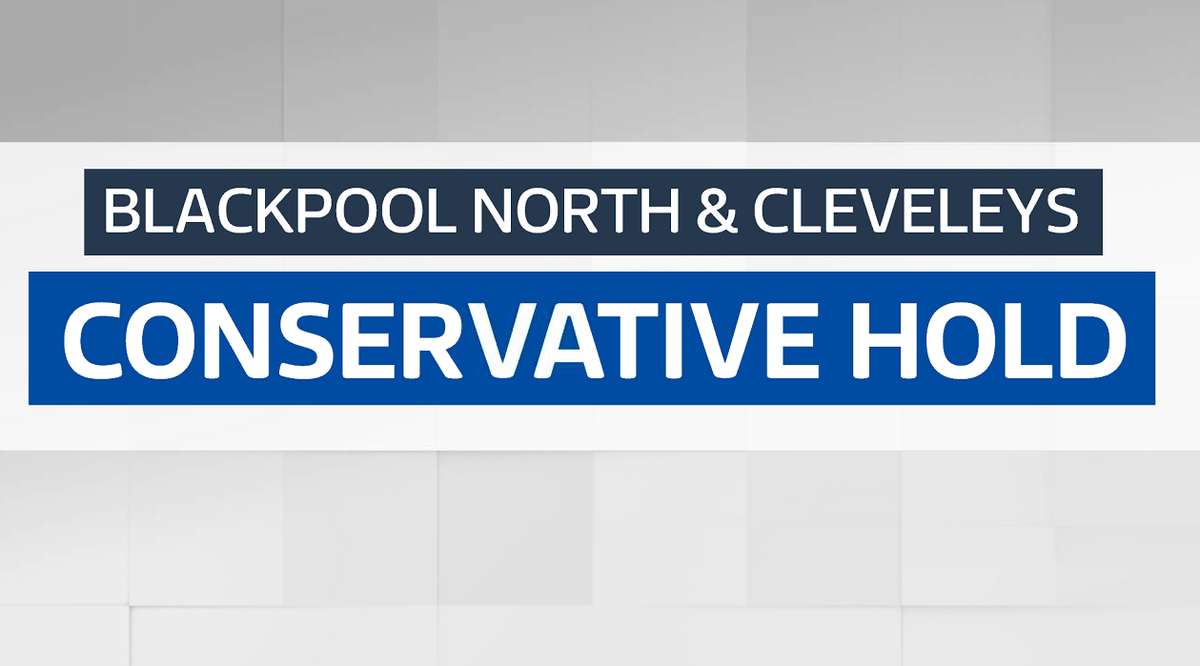 Paul Maynard (C) 17,508 (44.44%, +2.65%)
Sam Rushworth (Lab) 14,168 (35.97%, -0.53%)
Simon Noble (UKIP) 5,823 (14.78%, +10.69%)
Sue Close (LD) 948 (2.41%, -10.90%)
John Warnock (Green) 889 (2.26%)
James Walsh (Northern) 57 (0.14%)
C maj 3,340 (8.48%)
1.59% swing Lab to C
Electorate 62,469; Turnout 39,393 (63.06%, +1.45%)
Gordon Marsden (Lab) 13,548 (41.77%, +0.71%)
Peter Anthony (C) 10,963 (33.80%, -2.00%)
Peter Wood (UKIP) 5,613 (17.30%, +13.46%)
Duncan Royle (Green) 841 (2.59%)
Bill Greene (LD) 743 (2.29%, -12.15%)
Andy Higgins (Ind) 655 (2.02%)
Lawrence Chard (Ind) 73 (0.23%)
Lab maj 2,585 (7.97%)
1.35% swing C to Lab
Electorate 57,411; Turnout 32,436 (56.50%, +0.66%)
Next Blackpool football club are in crisis after their season ended in a pitch invasion and relegation to League one. Fans have been protesting about the running of the club and the decision to remove a statue of legendary ex player Stan Mortensen. The family of the Blackpool hero say they have been left extremely hurt by the club's actions.
Steve Rathbone is riding the waves from Blackpool all the way to Belfast to raise money for Cancer Research UK. His mother Patricia was diagnosed with the disease.
Load more updates