The family of Glenn Thomas say they feel 'forgotten', a year after he was killed when flight MH17 was shot down over Ukraine.
Read the full story ›
The family of Flight MH17 victim Glenn Thomas, from Blackpool, have paid tribute to him on the first anniversary of the tragedy.
Read the full story ›
Advertisement
Police are appealing for information regarding missing person Cheryl Leggat, also known to use the name McKinley.
The 28 years old is missing from Hamilton, South Lanarkshire in Scotland but she is believed to have travelled to Blackpool.
She is described as 5'6", white with a slim build, long black/dark hair, blue eyes, wears glasses, last seen wearing red 'just eat' t shirt, black leggings and black pumps.
She was last seen in Hamilton on July 3 and her family are concerned as it is out of character for her not to contact to them for this length of time.
A man has drowned after going into the sea at Blackpool.
Police were called last night at around 9pm to reports that a 26-year-old man was unconscious in the water.
The Coastguard pulled the man from the sea near to Uncle Tom's Cabin and brought him to the shore.
He was rushed to Blackpool Victoria Hospital where he later died.
The man has been named as Ashley West, aged 26 from Blackpool.
The death is not being treated as suspicious.
Our friendly match with Blackpool has been abandoned by the referee following a pitch invasion by a small group of supporters. #lcfclive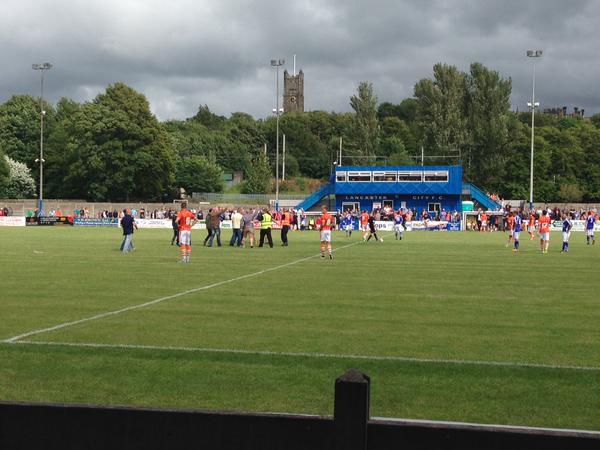 A paedophile's been convicted of murdering a Blackpool teenager who disappeared eight years ago. Preston Crown Court heard Robert Ewing, who's 60, groomed 15 year old Paige Chivers who disappeared after she left her home following an argument with her father. The jury was told Paige was troubled and vulnerable and that her body has never been found.
Advertisement
At the time of her disappearance Paige had very little stability in her life and Robert Ewing took advantage of this. He was a middle-aged man who befriended her, not for any charitable reasons, but because he had an inappropriate sexual interest in her. Although we will never know the exact circumstances, the jury in delivering their guilty verdict have found that soon after Paige went missing he killed her in his flat. Gareth Dewhurst knew about the murder and helped Robert Ewing dispose of her body. Neither of the defendants has ever shown any remorse and over the years since Paige went missing they have done everything they could to cover their tracks, to divert enquiries away from them and try to put the blame on other people. Robert Ewing in particular has attempted to lay false trails and obstruct the police investigations through a series of concocted explanations about the evidence. The CPS and the police have remained determined throughout to uncover the truth and to bring justice for Paige. We have worked closely from the outset of this investigation, painstakingly piecing together hundreds of items of evidence and hundreds of witness statements to build a strong case and enable the jury to see through the defendants' lies.
Because Paige's body has never been found this has been a very complex case, firstly to prove that Paige was dead, not just missing, and then to prove that Robert Ewing murdered her. My sincere sympathies are with the family of Paige Chivers. Despite the outcome today the trial has been a difficult and painful time for them. I hope they can take some comfort in knowing that Robert Ewing and Gareth Dewhurst will now receive justice.
– Joanne Cunliffe, reviewing lawyer from CPS North West
Robert Ewing has been convicted of murdering 15-year-old Paige Chivers in Blackpool in August 2007.
Read the full story ›
Ewing's friend Gareth Dewhurst, 46 from Bispham, has been convicted of assisting an offender for helping to hide Paige's body.
A paedophile's convicted of murdering Blackpool teenager Paige Chivers. Robert Ewing, 60 from Bispham, groomed then killed the 15-year-old.
Paige's blood was found in Ewing's flat in Bispham, along with a photo where she bared part of her body.
Load more updates