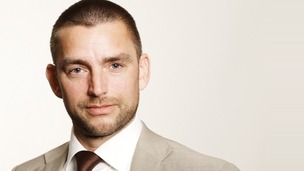 Here are the 10 Britons who died on Malaysia Airlines flight MH17.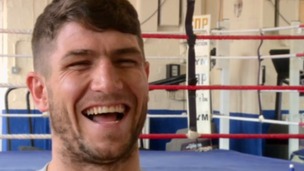 Blackpool boxer Brian Rose, who walked away from the sport five years ago, is now preparing for the fight of his life.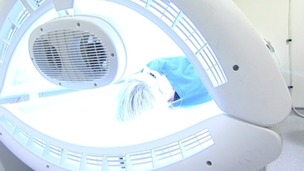 A survey of sunbed salons in Blackpool has found most are using unsafe equipment - and serving under-age clients
Live updates
Air travellers should head for the smaller airports to avoid holiday hassles, according to a Which? survey.
While some of the UK's biggest airports scored customer satisfaction ratings of under 50% in the survey, the smaller ones had scores of between 78% and 85%.
More than 7,000 Which? members were asked to rate airports on a number of categories, including including pick-up and drop-off, seating provision, queues at security, passport control and baggage reclaim.
Small airports were deemed to be those that handled fewer than four million passengers a year, while large ones were those through which more than four million passengers passed each year.
The survey showed that of the small airports, like Blackpool scored 80%.
Which? executive director Richard Lloyd said: "The message from travellers is clear - larger airports continue to let people down on the basics, from baggage reclaim to food outlets.
"People deserve an enjoyable break without any stress, so we want to hear from consumers so that we can help to stop the holiday hassles."
X factor champion to headline at Blackpool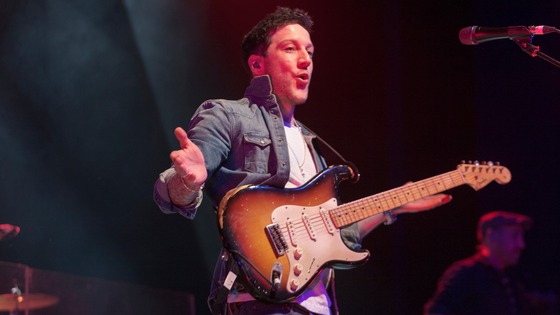 Matt Cardle will be performing in Blackpool on Friday 22nd August as part of Blackpool's North Pier Live. Matt is probably most famous for winning X Factor in 2010 and has since had chart success with Liverpool's Mel C. Other artists on the bill include Janet Devlin, also from X Factor and James Smith from Britain's Got Talent.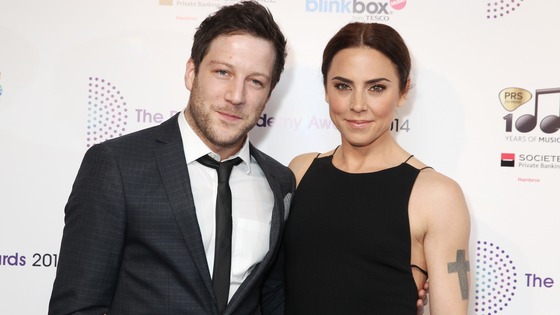 Advertisement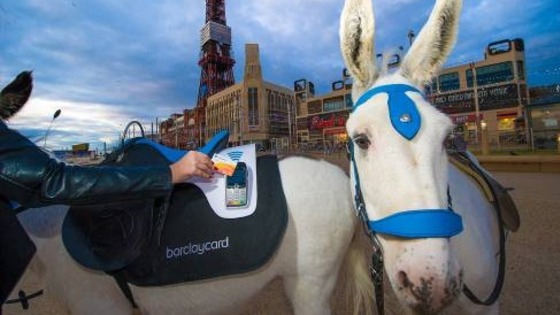 Blackpool's donkey troupe are heading into the digital age by becoming 'cashless.'
From today holidaymakers don't need to hunt for change, they can instead pay for a donkey ride with a tap of the saddle.
Barclaycard, which is behind the scheme, says with UK consumers expected to spend £2 billion using contactless payments this year they've been investigating ways to help some of the UK's traditional cash businesses embrace new payment systems.
Toddler drowns in hotel pool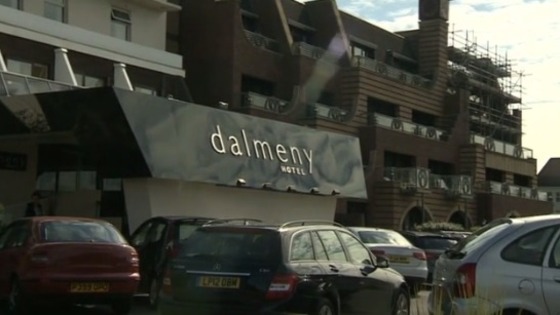 A post mortem examination has revealed that a three-year-old girl who died after she was pulled from a hotel swimming pool in Lancashire drowned.
The girl, who is from Galashiels in the Scottish borders, was believed to be on holiday with her parents at the Dalmeny Hotel in St Annes.
A 40-year-old woman who was arrested on suspicion of murder and child neglect remains on bail.
Police are appealing for help to find two teenagers, who have gone missing while visiting Blackpool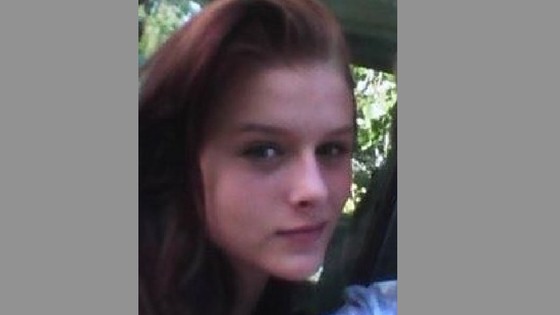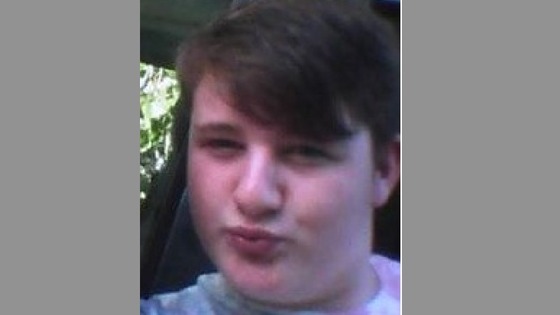 Emily Thompson and Declan Kirby, both 15 from Milnthorpe, were last seen on Friday 15 August at 12.45pm leaving Marton Mere Caravan Park together.
Emily is described as white, 5ft 6 tall of a slim build with shoulder length straight dark brown hair. She was last seen wearing a black vest top, black leggings, white Nike air trainers and a One Direction satchel.
Declan is described as white, 5ft 6 tall of a stocky build with short dark brown hair. He was last seen wearing a red t-shirt, dark coloured baggy jeans with writing on the rear and possibly skate shoe type trainers.
Police think the teenagers could still be in the Blackpool area or that they might have travelled out of the area and have widened their search.
PC Luke Barber of Blackpool Police said: "We are growing increasing concerned about the whereabouts of these two teenagers and would urge anyone with information to contact police on 101 quoting log number LC-20140815-0849.
"I would also like to urge the teenagers themselves, if they see this appeal, to get in touch and let us know that you are safe."
Alternatively, they can contact Crimestoppers anonymously on 0800 555 111 or online at Crimestoppers-uk.org. No personal details are taken, information is not traced or recorded and you will not go to court.
Anti-fracking protesters face legal action
A Cuadrilla spokesperson has described the occupation of offices in Blackpool by anti-cracking protesters as 'anti-democratic'.
They told us: "Cuadrilla has consistently made clear that we support the right to peaceful protest, but taking the law into your own hands – through trespass or direct action - is anti-democratic and harmful to local farmers, business and other job creators during an important time in Blackpool's farming and business calendar."
Advertisement
Anti-fracking protesters face legal action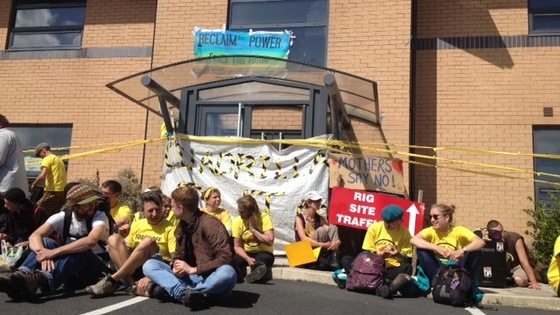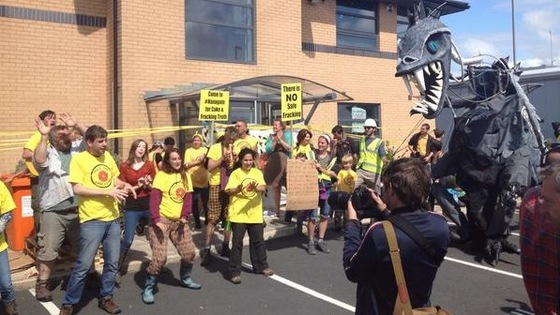 Anti-fracking protesters face legal action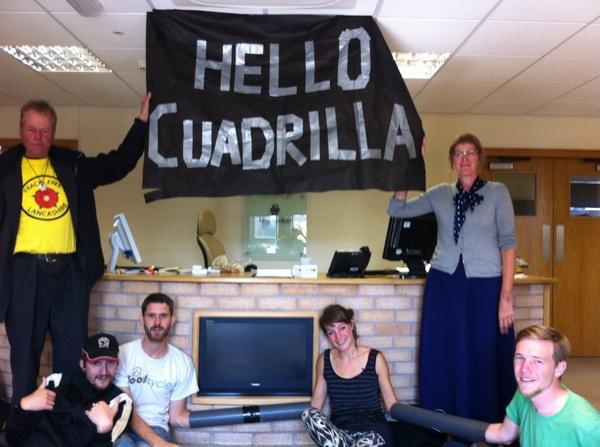 A group of around ten anti-fracking activists from the Reclaim the Power camp are occupying Chamber of Commerce offices in Blackpool, where Cuadrilla have a base.
The company's office is located in an industrial park two kilometres from the farmland that Cuadrilla hopes to frack.
Several members of the group have secured themselves in place in the foyer of the building using plastic "arm tubes".
According to the No Dash For Gas website, the activists intend to remain in the office until they are removed by police.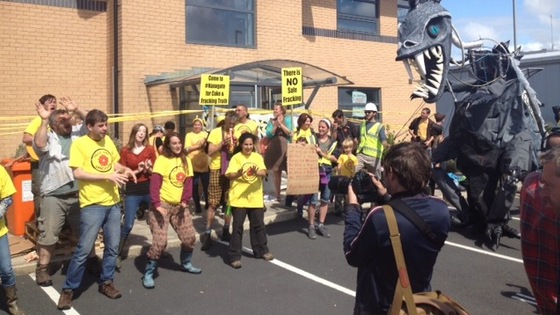 Anti-fracking protesters face legal action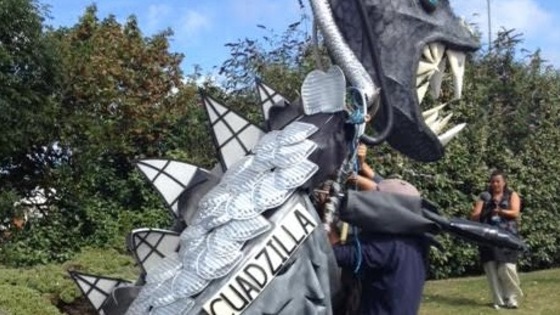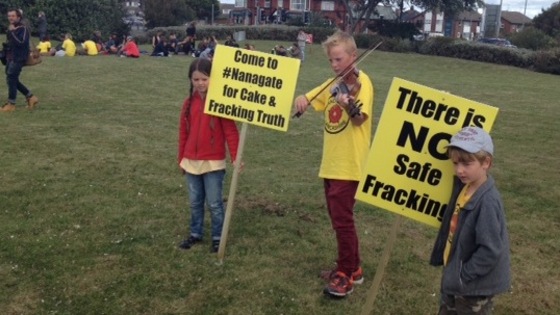 Anti-fracking protesters face legal action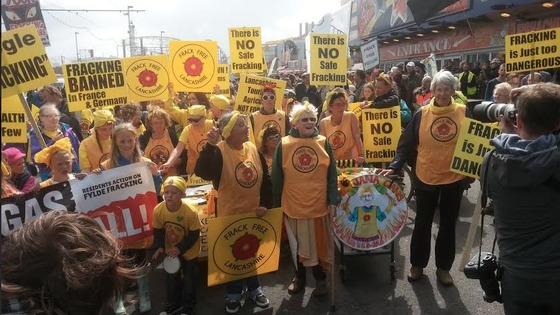 Hundreds of anti-fracking protestors have marched through Blackpool today to opose any further exploratory drilling on the Fylde Coast.
The action is part of a five day protest by campaigners, who have set up a protest camp in a farmers field.
Read: Anti-fracking campaigners gather at protest camp in Lancashire
Load more updates
Back to top