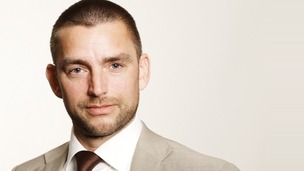 Here are the 10 Britons who died on Malaysia Airlines flight MH17.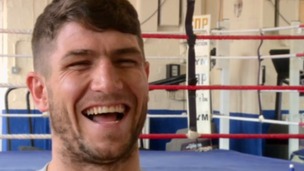 Blackpool boxer Brian Rose, who walked away from the sport five years ago, is now preparing for the fight of his life.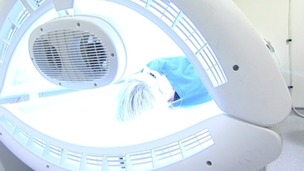 A survey of sunbed salons in Blackpool has found most are using unsafe equipment - and serving under-age clients
Live updates
Tributes to Blackpool man killed in Ukraine air crash
In Mr Thomas' home town of Blackpool his nephew Jordan Withers remembered his uncle as his "best friend."
Mr Wither's mother, Tracey, Mr Thomas' sister, and her husband Mark are travelling home from a holiday in Spain.
Jordan Withers remained at the family home on Freemantle Avenue in Blackpool.
Mr Withers, a law graduate, lived with his uncle in Geneva for seven months and recently they had enjoyed a skiing holiday together.
He told local radio station Rock FM: "He opened a lot of doors for me because obviously he had made a lot of contacts in a lot of places where he worked and managed to get me internships with the WHO and put me in touch with people who worked at newspapers.
"He was just an inspiration as you can tell from his career working high up in the WHO, it's pretty good really.
"Obviously when I found out...I was just crying my eyes out, I was going round the one way system in Blackpool, I didn't know what I was doing. Going around in circles, probably the wrong way.
"I found out from my sister who called me and said Glenn's gone down in a plane and then there was a time when I was trying to get through to Malaysia and there was a point where I thought he might not have got on the plane, so for a couple of hours I was just like, just chuffed he wasn't on the plane, then obviously I got the news from Malaysia Airlines that he was on the plane.
"The reason why I was so hopeful he wasn't on the plane was because he used to be late for flights all the time, he was so laid back.
"He was so excited to go to Australia because that's the one place in the world he had never been before, he had been everywhere in the world, he's travelled across the world with jobs and for pleasure as well.
"It's hard to describe because he just treated me like a son, he was my best friend, if I had a problem he'd always help me out.
"He was like a mentor in terms of work and stuff, he'd help me get some of these amazing internships and put me in touch with people.
"He just went above and beyond what a normal uncle would do."
Mr Withers said his family will probably go over to Geneva to see his partner "It's not really sunk in yet, it doesn't feel like it's actually happened. It feels like it's just one of them things that's on the news. You don't think its going to happen to you."
Tributes to Blackpool man killed in Ukraine air crash
Sad to hear confirmation of death of Glenn Thomas on #MH17. #WHO press officer and valued former colleague at @londontonight in the 90s.
Granada Reports crew member Dave Brown paid his tribute to Glenn: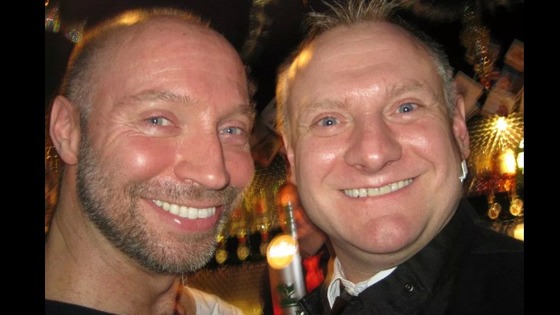 We lost one of our colleagues, Glenn Thomas, on the Malaysian Airlines #MH17 that crashed yesterday. He will be greatly missed #RIPGlennWHO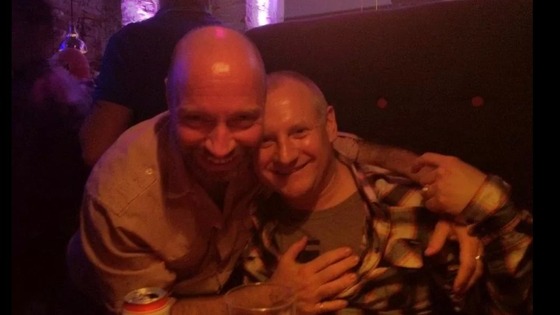 Advertisement
Tributes to Blackpool man killed in Ukraine air crash
"Bangor University is saddened to learn that former student Glenn Thomas was one of the passengers on board Malaysia Airlines flight MH17.

"Glenn graduated with a degree in Economics from Bangor University in 1987, and the thoughts of all at Bangor University are with his family and friends at this tragic time."
– Bangor University.
"I am shocked and saddened to hear about the death of Glenn.

"He was a great colleague and a real gent.

"I've been talking to friends who knew him this morning and remembering what a fun loving person he was.

"We worked on the American election in Washington in 2000 when there was no result on election night in the Bush Vs Gore battle.

"It was incredibly busy and stressful but we all had great fun doing it."
– Aziz Rashid, Head of BBC North West.
Peter Kay to switch on Blackpool illuminations
Bolton comedian Peter Kay will flick the switch to turn on this year's Blackpool Illuminations.
Girl Band Little Mix will also perform at the event on Friday 29 August.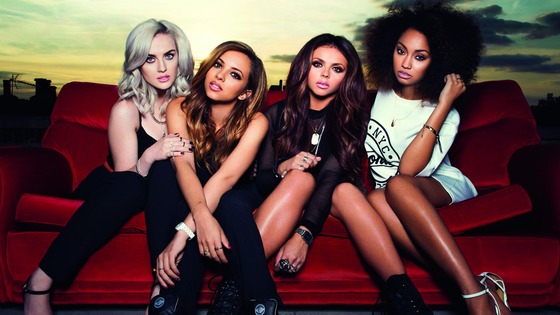 "Having Peter Kay as this year's Switch On star is a major coup for Blackpool.

"Peter is the most successful comedy act in this country over the past 20 years and has a long association with Blackpool.

"We are thrilled that he will be joining the Switch-On hall of fame.

"I am also delighted to announce that Little Mix will headline the Friday night concert.

"They received rave reviews when they played to a sell-out crowd at the Winter Gardens recently and I'm sure this news will delight fans.

"Our Switch on line-up is now complete and it promises to be a fantastic night to launch the 2014 illuminations season."
– Cllr Graham Cain, Cabinet Member for Tourism and Leisure, Blackpool Council
Tributes to Blackpool man killed in Ukraine air crash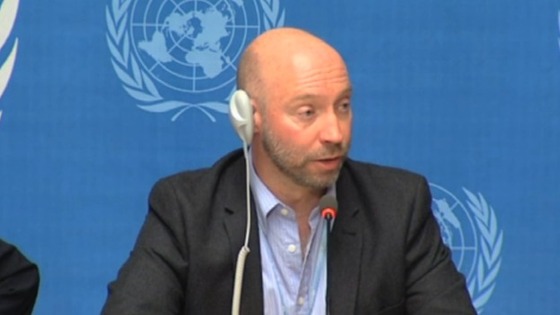 A Blackpool man travelling to an international conference on Aids aboard flight MH17 when it crashed in eastern Ukraine was a "wonderful person and a great professional", his colleagues said.
Glenn Thomas, 49, a media officer at the World Health Organisation (WHO) in Geneva, was among 298 people killed when the Boeing 777-200 aircraft flying from Amsterdam to Kuala Lumpur was apparently shot down over the war-torn country yesterday.
Nine Britons are known to have died in the crash, while up to 100 of those killed were reportedly delegates on their way to an international conference on Aids in Melbourne, Australia.
Paying tribute to Mr Thomas, WHO spokeswoman Fadela Chaib said: "I can confirm he was on the flight travelling to Australia to attend the Aids conference in Australia.
"For the time being we would like to give his family time to grieve. We have lost a wonderful person and a great professional. Our hearts are broken. We are all in shock."
Mr Thomas, a former BBC journalist, was reportedly from Blackpool and had recently celebrated his birthday.
On Twitter, Timothy O'Leary, communications team leader at the WHO's Western Pacific office, wrote: "I grieve for my friend and former WHO colleague Glenn Thomas who died in the missile attack on MH17 over Ukraine."
BBC TV news editor Rachel Kennedy wrote: "Horrified to discover lovely Glenn Thomas on MH17. Always a smiling face, will be hugely missed." Freeland journalist Ilan Moss wrote: "I'm absolutely devastated to learn of death of WHO colleague Glenn Thomas in MH17 on way to AIDS 2014."
Javier Munoz wrote: "Sad news today, a member of my WHO family was in the Malaysia Airlines plane."
Toby Johnson added: "Sorry to hear of the loss of all in MH17. For Geneva-based media pros, loss of WHO's Glenn Thomas particularly sad."
"This is a terrible tragedy and our hearts go out to Glenn's family.

"He was a much loved and respected colleague and the BBC World News team are reeling from this very sad news about their friend.

"I first met him on the BBC's News 24 channel where he worked as a producer.

"He was always passionate about telling the stories that mattered and could always turn his hand to whatever was asked.

"But most importantly he was a genuinely nice man.

"Glenn's commitment to BBC journalism was only matched by his interest in humanitarian issues and I hope it's of some comfort to his loved ones that what we valued about him here is being echoed by his colleagues in that field."
– Richard Porter, BBC News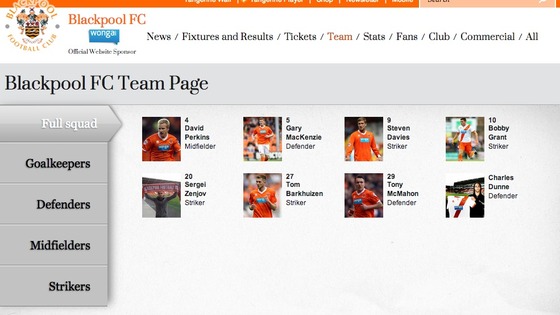 Blackpool FC have cancelled their pre-season trip to Spain because they do not have enough players.
It is just three weeks to go until the start of the new season and the current squad list on the club's official website shows just eight players and no goalkeeper.
Chairman Karl Oyston has held emergency talks with new manager Jose Riga in a bid to end their transfer stalemate.
Advertisement
Blackpool attractions among the best in Europe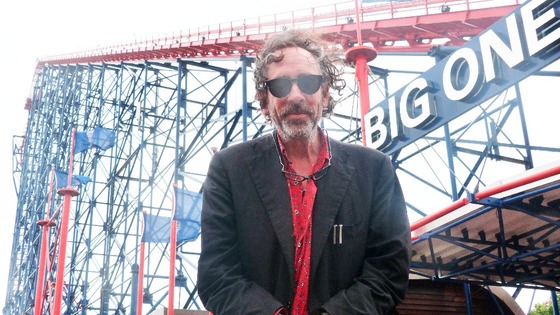 The Hollywood Director has given his thumbs up to the UK's favourite amusement park after it was awarded the accolade by social review website TripAdvisor. He spent time at the 42-acre attraction and rode the Big One as part of his whistle-stop tour in the resort.
Tim, who was last on park in November 2012 with US rock band The Killers, said: "I am Blackpool Pleasure Beach's number one fan and called by to congratulate this amazing amusement park on being the UK's favourite."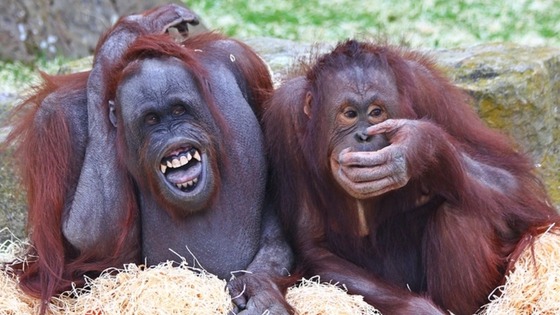 Vicky and her daughters, Cherie and Summer, along with resident male Ramon, have spent 18 months away as the zoo transformed their home. There will be an unveiling on Thursday before the Orangutan Outlook opens to the public.
The ape house, which was originally built in the 1970's, has been tripled in size to make it wider and higher with an upstairs viewing area and extended keeper facilities.
Blackpool attractions among the best in Europe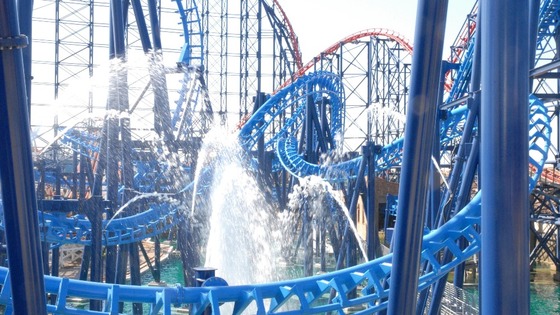 Global travellers have named Blackpool attractions among the best in Europe. Blackpool Pleasure Beach was voted the ninth best amusement park in Europe in a list compiled by TripAdvisor from millions of reviews.
Blackpool's Sandcastle Waterpark also proved a favourite with travellers - being placed eighth in a list of best European water parks.
Blackpool Pleasure Beach and Paultons Park were first and second in the best UK amusement park list, with Alton Towers third, Drayton Manor fourth and Thorpe Park fifth.
Blackpool Pleasure Beach managing director Amanda Thompson said: "We are thrilled to be named the UK's best amusement park. We pride ourself on offering the best experience for a great day out.
TripAdvisor spokesman James Kay said: "Blackpool Pleasure Beach is not just the country's best-rated amusement park, it is also one of the cheapest for a family day out among the UK top 10, proving that great value often trumps bigger rides in the eyes of consumers.
The government's promising better transport and more jobs for the North West with a £330 million investment.
The 'Growth Deal' - will buy extra trams for Greater Manchester, a new train line and stations for Merseyside and improve road links in Blackpool. Daniel Hewitt reports.
Load more updates
Back to top