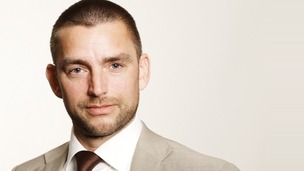 Here are the 10 Britons who died on Malaysia Airlines flight MH17.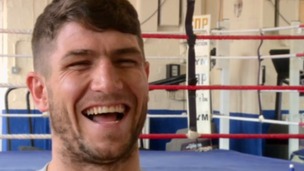 Blackpool boxer Brian Rose, who walked away from the sport five years ago, is now preparing for the fight of his life.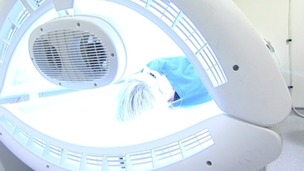 A survey of sunbed salons in Blackpool has found most are using unsafe equipment - and serving under-age clients
Live updates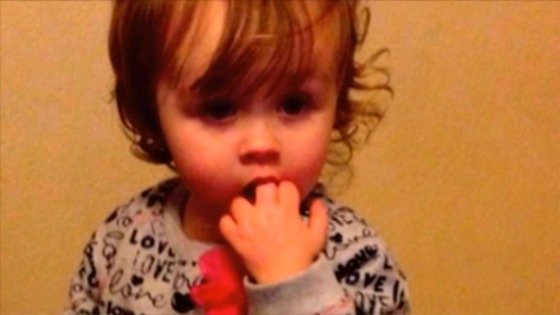 Two people have today denied the manslaughter of a two-year-old girl in Blackpool.
Barry Jones, 41, and Michelle King, aged 29, both of Jameson Street, Blackpool pleaded not guilty to the unlawful killing of Sophie Jones on March 5 this year.
Both also denied a second charge of causing or allowing the death of a child.
Jones appeared before Preston Crown Court via a prison videolink, while the woman appeared at court.
A trial date has already been fixed to begin on October 20, with the case expected to last ten days.
There were no applications for bail at today's hearing and both were remanded in custody by Judge Anthony Russell QC.
Blackpool could get a direct train route to London.
Transport minister Stephen Hammond says Virgin could be running the service by December.
Advertisement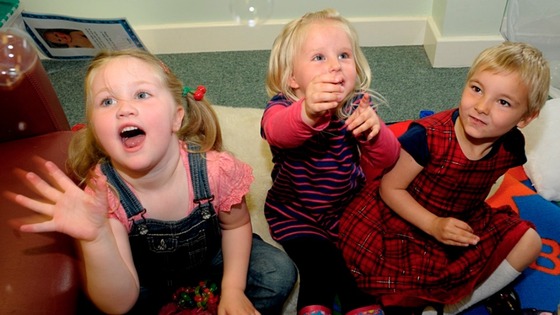 Blackpool has been chosen as one of only five locations in the UK to receive Big Lottery Funding of £45million to help give the town's babies a better start in life. The money will mean more specialist services to support the most vulnerable families with babies across the town.
Currently, thirty per cent of babies in Blackpool are born into poverty, while rates of mental illness, drugs and alcohol abuse and domestic abuse are above the national average and thirty per cent of mothers continue to smoke during pregnancy.
The £45million will allow the Better Start partnership to tackle these family problems and its hoped it'll improve a child's life chances.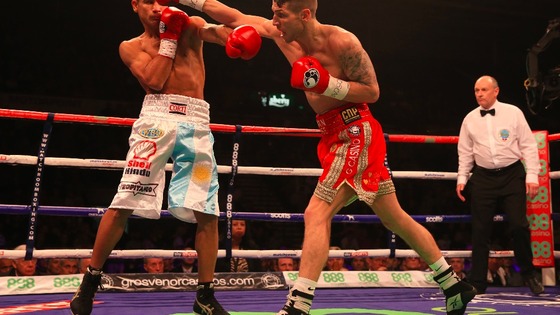 Blackpool boxer Brian Rose is in New York preparing for the fight of his life, he faces Demetrius Andrade this weekend. The American is defending his WBO Junior Middleweight World Title. Rose has been training at Ricky Hatton's old gym in Denton, Manchester.
Rose who has only lost once in 27 fights will be the outsider with Andrade defending the crown in his own country.
Plane makes emergency landing in Blackpool
A spokesperson from Jet 2 said:
"The captain was advised to evacuate flight LS740 from Alicante as a precautionary measure after Blackpool Airport air traffic control spotted smoke coming from the breaks on landing.

"All passengers evacuated safely and are being cared for by our team at the airport.

"A full investigation is now underway."
– Jet 2 spokesperson
Plane makes emergency landing in Blackpool
A plane had to be evacuated at Blackpool Airport today.
Air Traffic Control spotted smoke coming from the Jet2 aircraft's brakes as it came in to land from Alicante in Spain.
The emergency chutes were deployed and all passengers were taken off safely.
An investigation is now underway.
Advertisement
Plane makes emergency landing in Blackpool
Neil Holt was on the Jet 2 flight returning to Blackpool from Alicante. He was with his partner Nicola and their two year old daughter Olivia. He says the emergency became obvious on landing when they spotted smoke coming from the wheels.
The plane landed very fast and the pilot hit the brakes hard, we could see smoke coming from the tyres. The fire brigade arrived and we sat for fifteen minutes before the pilot told us to evacuate, evacuate. We had to slide down the emergency chute it was chaos as everyone rushed to get off.
– Neil Holt, holidaymaker from Blackpool
Plane makes emergency landing in Blackpool
#blackpool airport plane carrying my daughter has just made emergency landing -emergency services on scene appears everyone ok
Well done to the pilot for protecting my girl and grand daughter and Neil and all the other passengers #thanks
With less than a week until England kick-off in Brazil, Madame Tussauds Blackpool has teamed up with the National Football Museum to deliver a snapshot of the famous white shirt over the years.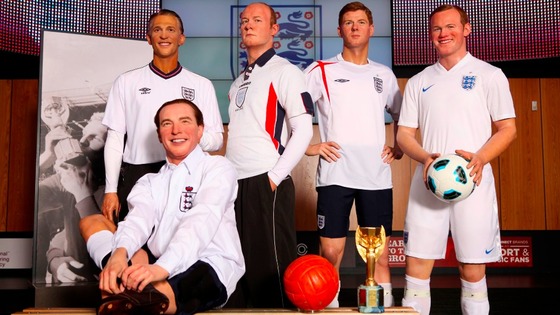 The wax figures of Stanley Matthews, Gary Linekar, Alan Shearer, Steven Gerrard and Wayne Rooney are stood with the 1966 final and the Jules Rimet Trophy, part of the museum's comprehensive collection of World Cup items.
They have all been decked out in England kits from stretching back six decades to the 1950s.
The display is designed to show the transformation of Three Lions' iconic white strip over the past 60-year period.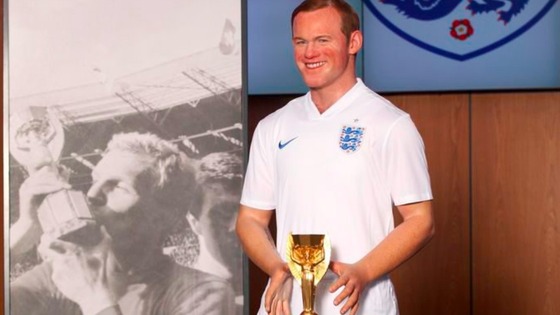 Matthew Titherington, general manager at Madame Tussauds Blackpool said: "It's really interesting to see the extent of change the England shirts have undergone over the last 60 years.
"The state-of-the-art technology that's used in modern shirts is a million miles away from the strip Sir Stanley Matthews wore in 1954.
"The nation is hoping that the kit Wayne Rooney models will be the one to end the 48 years of hurt."
Two arrested over Blackpool hotel fire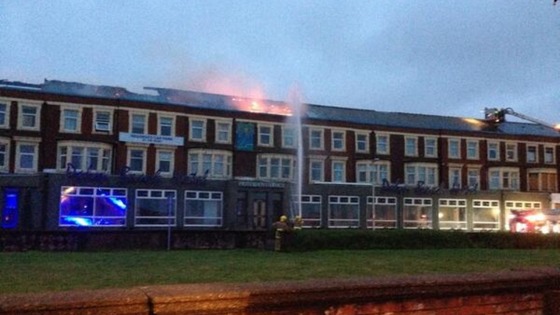 Around 60 firefighters Fire are continuing to tackle a large fire at a disused hotel in Blackpool. Crews were called to the Palm Beach Hotel on South Promenade, just after 1.30 this morning. It followed reports reports of suspicious activity in the area. Two men are now in police custody.
Approximately 20 people were evacuated from homes on Clifton Street and were taken to rest centres. Clifton Street will remain closed. South Promenade will remain open but drivers are asked to take extra care as the pass fire and rescue vehicles.
Load more updates
Back to top