Our friendly match with Blackpool has been abandoned by the referee following a pitch invasion by a small group of supporters. #lcfclive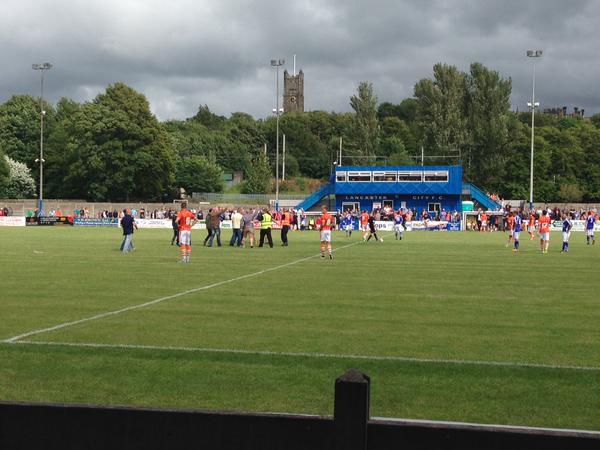 A paedophile's been convicted of murdering a Blackpool teenager who disappeared eight years ago. Preston Crown Court heard Robert Ewing, who's 60, groomed 15 year old Paige Chivers who disappeared after she left her home following an argument with her father. The jury was told Paige was troubled and vulnerable and that her body has never been found.
Advertisement
At the time of her disappearance Paige had very little stability in her life and Robert Ewing took advantage of this. He was a middle-aged man who befriended her, not for any charitable reasons, but because he had an inappropriate sexual interest in her. Although we will never know the exact circumstances, the jury in delivering their guilty verdict have found that soon after Paige went missing he killed her in his flat. Gareth Dewhurst knew about the murder and helped Robert Ewing dispose of her body. Neither of the defendants has ever shown any remorse and over the years since Paige went missing they have done everything they could to cover their tracks, to divert enquiries away from them and try to put the blame on other people. Robert Ewing in particular has attempted to lay false trails and obstruct the police investigations through a series of concocted explanations about the evidence. The CPS and the police have remained determined throughout to uncover the truth and to bring justice for Paige. We have worked closely from the outset of this investigation, painstakingly piecing together hundreds of items of evidence and hundreds of witness statements to build a strong case and enable the jury to see through the defendants' lies.
Because Paige's body has never been found this has been a very complex case, firstly to prove that Paige was dead, not just missing, and then to prove that Robert Ewing murdered her. My sincere sympathies are with the family of Paige Chivers. Despite the outcome today the trial has been a difficult and painful time for them. I hope they can take some comfort in knowing that Robert Ewing and Gareth Dewhurst will now receive justice.
– Joanne Cunliffe, reviewing lawyer from CPS North West
Robert Ewing has been convicted of murdering 15-year-old Paige Chivers in Blackpool in August 2007.
Read the full story ›
Ewing's friend Gareth Dewhurst, 46 from Bispham, has been convicted of assisting an offender for helping to hide Paige's body.
A paedophile's convicted of murdering Blackpool teenager Paige Chivers. Robert Ewing, 60 from Bispham, groomed then killed the 15-year-old.
Paige's blood was found in Ewing's flat in Bispham, along with a photo where she bared part of her body.
Advertisement
Blackpool fans will make a move to buy the football club today. They're unhappy at the way the club is currently being run by the Oyston family.
It's been a turbulent few months for the relegated club, the manager Lee Clarke quit after they went down to League One. The fans have protested a number of times and even invaded the pitch on the final game of the season to show their disdain for the owners.
Last month Blackpool chairman Karl Oyston was banned from all football activity for six weeks and fined £40,000 for sending abusive texts to a fan.
Today the Blackpool Supporters' Trust will deliver a bid to the club and hold a press conference later this morning.
The heatwave has brought more than just sunshine to our coasts. This video shows a dolphin pod enjoying the weather just off Blackpool:
Following the decision of Lancashire County Council to reject the fracking planning application at the Little Plumpton site, West Lancashire MP Rosie Cooper says that they made the right decision:
Lancashire County Council members took a brave decision but ultimately the right decision for the residents and communities of Lancashire.

Being opposed to fracking and having voted for a moratorium I wholeheartedly support this decision.

No doubt this is not the end of the fight. It is important that residents' voices continue to be heard over the interests of big business. I will continue to work to work with local residents and campaign groups opposed to fracking.
– West Lancashire MP Rosie Cooper
Load more updates