Bolton Wanderers have announced the death of the club's former owner, Eddie Davies, at the age of 72.
His financial backing helped the club enjoy a successful era in the Premier League in the 2000s, a period when a string of big name stars signed for Wanderers.
Players including Jay-Jay Okocha, Youri Djorkaeff and Ivan Campo were signed during the reign of Sam Allardyce.
Mr Davies wrote off more than £175 million in loans when he sold the club in 2016.
In a statement the club said: "It is with great sadness that Bolton Wanderers Football Club has learned of the passing of former owner Eddie Davies CBE.
"The thoughts of all at the club are with his wife Sue, his family and friends at this sad time. Rest in peace, Eddie."
Members of the Bolton Wanderers squad visited Derian House in Euxton, Lancashire, after the club confirmed the children's hospice as its designated charity.
Ahead of their trip to Preston North End in the Championship, manager Phil Parkinson, his assistant Steve Parkin and first team duo Karl Henry and Mark Howard spent time with youngsters and their families and took a tour of the facility.
Advertisement
A company with a significant shareholding in Bolton Wanderers has been wound up.
Sports Shield BWFC Ltd had been given time to reach an agreement with a creditor, finance company BluMarble.
The Bankruptcy and Companies Court in London was told at a previous hearing the agreement had been reached in principle but was still awaiting approval from the English Football League.
But on Monday counsel for BluMarble, Tom Leary, told Ms Registrar Barber: "The settlement has not been forthcoming".
In a hearing that lasted a matter of minutes, the registrar agreed to his request for a compulsory winding up order against the company, which has a 37.5% shareholding in the club.
Bolton - one of 12 founding members of the Football League in 1888 - have won the FA Cup on four occasions and once had Nat Lofthouse, one of the most famous names in the history of the English game, in their ranks.
Sports Shield was not represented at the brief court hearing.
Former Bolton Wanderers and England star Kevin Davies is heading up a squad to play The Great Britain Deaflympics Team in a charity match.
Read the full story ›
A plaque commemorating the first ever Football League goalscorer Kenny Davenport is to be unveiled in the Pikes Lane area of Bolton today.
Read the full story ›
The Bolton Wanderers Suporters Association says it welcomes the appointment of Phil Parkinson as the new manager of Bolton Wanderers.
In a statement, the BWSA said it wishes "Phil and his backroom team, Steve Parkin, Nick Allenby and Lee Butler every success and look forward to reviving Bolton Wanderers' fortunes together."
Advertisement
New Bolton Wanderers boss, Phil Parkinson, tells our sports correspondent Chris Hall that building character will be his number one priority after taking charge at the Macron Stadium.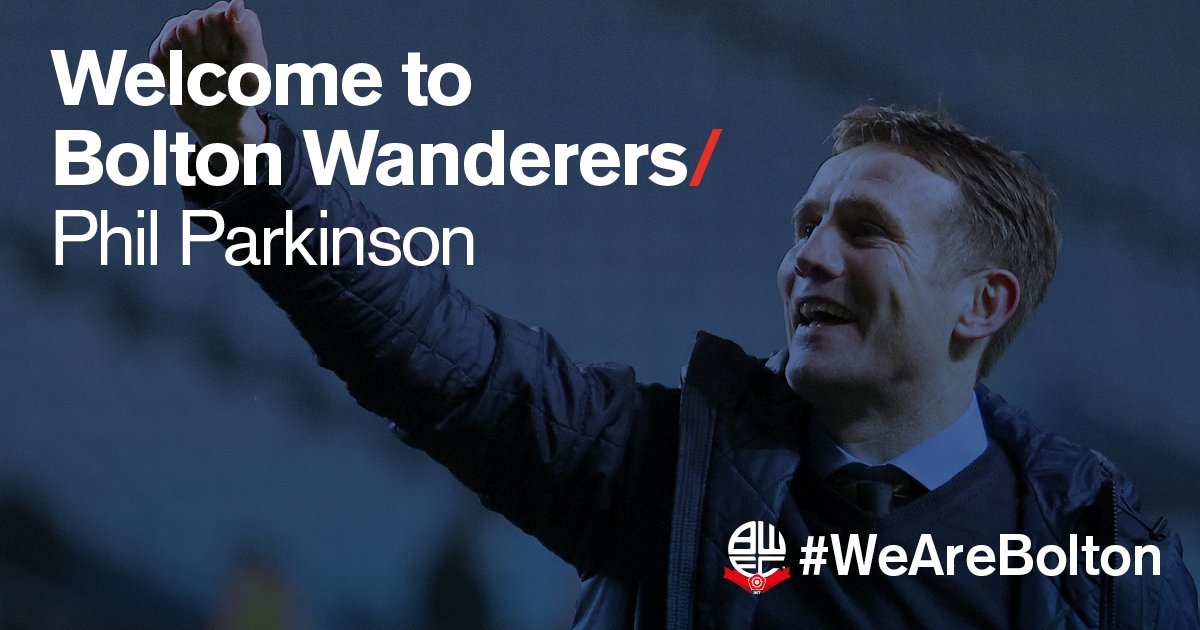 Bolton have announced Phil Parkinson as the club's new manager after agreeing a compensation package with Bradford.
Parkinson, 48, has signed a two-year contract and will be joined at the Macron Stadium by assistant manager Steve Parkin.
Bolton had been searching for a new manager since March after Neil Lennon left the club by mutual consent, five days after Dean Holdsworth's Sport Shield consortium had completed its takeover.
"Bolton Wanderers Football Club are delighted to announce Phil Parkinson as the club's new first team manager," read a statement on the club's official website.
Thousands of fans attended the Bolton Wanderers Legends Match, raising funds for the Bolton Wanderers Supporters and Community Trusts.
Read the full story ›
Bolton Wanderer's new chairman Ken Anderson says the club are down to a shortlist of three candidates in the search for their next manager.
Speaking to the media for the first time today Mr Anderson told ITV Granada that former player and bookies favourite Phil Brown has not applied for the job.
As the club prepares for life in League One following relegation from the Championship he also said he'll be meeting with the squad to ask them directly if they want to be part of their campaign next term.
Wanderers will be playing in the third tier for the first time since 1993 after their demotion was confirmed on Saturday and the attention of Anderson and co-owner Dean Holdsworth has turned to transforming the squad for a tilt at promotion.
Anderson, who has revealed there have been 50 applications for the managerial vacancy at the Macron Stadium, has warned that there will be inevitable departures this summer.
Anderson is keen to offload those players who have no desire to follow the club down a division, though he is likely to face the same problems the previous regime encountered in moving on higher earners.
However, Anderson will seek answers from his players during a face-to-face meeting and added he has no intention of paying off contracts just to offload want away players.
I think the honest answer is we all know a number of players are going to leave.

My first thing today is asking the players - who wants to be here and work with us next season? I'm sure there will be some that do and a few that don't. The biggest thing to manage is the players with the biggest salaries and whether we can find clubs who will take them.

Several of them won't want to be here because they won't want to play in League One, they will want to play in the Championship. Their salary bands will probably ensure it's not going to be an easy job to find another club.

If the player doesn't want to be here, we don't want them to be here. We'd rather they move on.

What we won't be doing, if we can control it, is we're not going to pay players large amounts of money to leave - a compromise agreement.

If it comes to the stage where a player's on £20,000 a week and finding a club who are offering 15 and the player and his agent are saying, 'I want you to pay the £5,000 shortfall for the next two years'. We're not going to do it.

We will try and get the player out on loan and if he goes out on loan I may have to subside, which I don't want to do, but it's a lot easier to find £5,000 a week than £500,000 in one go.

If I pay all the players off that want to go we won't have sufficient funds to bring in the players we want to bring in.
– Ken Anderson
Load more updates