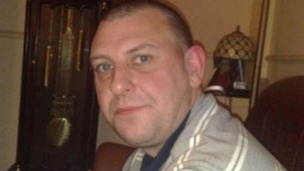 A 17-year-old has been convicted of the murder of a man in Bolton Town centre in June.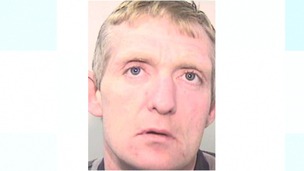 A man who drained the savings account of a dead pensioner has been jailed.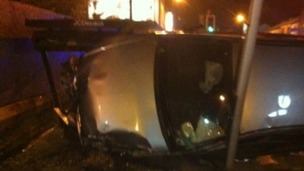 Twelve hurt in Bolton car crash
Live updates
Three dead in Bolton house fire
Three dead in Bolton house fire
The middle-aged couple living at the house were named locally as Hassan and Mona Rafie. It is thought they were Iranian and that an elderly relative may have been staying with them.
From our initial assessment of the scene we can't easily establish a non-suspicious cause.

"We are not presently looking for anyone in connection with the inquiry but the investigation could change tack if we get new information.

"The people in the house are not known to the police in any significant or relevant way."
– Chief Superintendent Dave Hull, Greater Manchester Police

Neighbour, Maria Taylor, 48, said she was woken by the sound of fire engines and then heard smashing glass as firefighters broke in to gain access to the property.
There were some flames initially and then a lot of smoke coming from the kitchen area. It was going up the stairwell, up to the landing.

"An ambulance then arrived and a body was brought out. They were doing CPR on the person in the garden at the front. The fire was put out pretty quickly."
– Maria Taylor, neighbour
Advertisement
Bolton rapist jailed
This has been an outstanding example of determined and sophisticated police work, but Hill would not have been behind bars were it not for the courage of the victim, to whom we pay tribute. "
– Detective Inspector Simon Davies, Greater Manchester Police
Bolton rapist jailed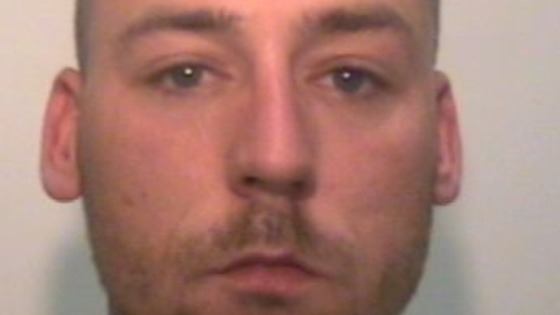 A rapist who was caught by his DNA has been jailed.
Darren Hill, 29, of Padbury Way, Bolton, pleaded guilty to rape at Bolton Crown Court and was sentenced to six years nine months.
Police said he attacked a 17-year-old girl as she walked in Bury on October 8 last year.
Detectives obtained a DNA profile of the offender which ultimately led them to Hill.
Teenager jailed for Simon Mitchell murder
Mr Mitchell was subjected to the unprovoked assault in Victoria Square, Bolton, on June 14 this year.
He had been out with friends to "cheer himself up" after being made redundant.
Greater Manchester Police said Lomax was in an aggressive mood and had already threatened to punch two other intoxicated men who had walked by that night - only being stopped by his friends who had restrained him.
Simon lost his life at the hands of a young thug, who was driven by aggression and pent-up violence and revelled in the fact that he could knock vulnerable people unconscious with a single punch, which he referred to as his 'bomb'.

"Like all cowards and bullies he targeted people who he knew could not defend themselves or fight back.

"Twice in the previous week he had knocked vulnerable men to the ground with a single punch for no reason whatsoever.
– Detective Chief Inspector Pete Jackson, Greater Manchester Police
It is was a tragic way for Simon's evening to end.

"It has left his father and family devastated. My thoughts are with them and I hope that the justice delivered today will provide some comfort to them."I hope this incident serves as a timely reminder of the real dangers to life involved when people throw a punch.

"Too many people have lost their lives in such incidents.

"I would urge people to think before they ever contemplate throwing a punch, you could cost someone their life and spend the rest of your own in a prison cell."
– Detective Chief Inspector Pete Jackson, Greater Manchester Police
Teenager jailed for Simon Mitchell murder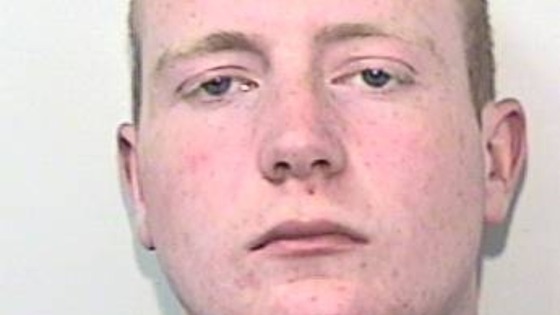 A teenager who killed a man with a single punch before going to a friend's house to play computer games has today been jailed.
Eden Lomax, 17, punched Simon Mitchell, 43, with such force he fell to the ground and hit his head on a concrete paving slab.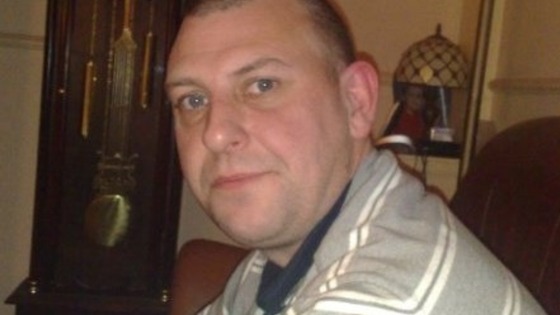 Lomax was today jailed for life, to serve a minimum of 10 years, in a young offenders institution.
He had earlier been found guilty of murder following a trial at Manchester Crown Court.
Advertisement
Three dead in Bolton house fire
Police are treating the deaths of three people at a house fire in Bolton as suspicious.
The victims have not yet been formally identified.
A joint Greater Manchester Police and Fire Service investigation is now underway.
Detectives say they not looking for anyone in connection with the incident.
Three people have tragically lost their lives and our thoughts are with their loved ones at this time.

"I do not want to second guess or prejudice the outcome of these investigations but in the interests of absolute transparency want to make it clear that we are treating these deaths as suspicious and are not looking for anyone in connection with the fire at this time.

"There will be extra officers in the area and I would ask local residents to come and speak to us if they have any information or concerns."
– Chief Superintendent Dave Hull, Greater Manchester Police

Anyone with information can phone police on 101 or Crimestoppers on 0800 555 111.
We have launched a joint investigation with the fire service and experts from both agencies will be working together to find out what happened and why.

"I know people, especially in the local community, will be shocked and anxious to find out what has gone on and as soon as we are able to provide further updates we will do so."
– Chief Superintendent Dave Hull, Greater Manchester Police
Three dead in Bolton house fire
Three dead in Bolton house fire
An inquiry is under way after three people died in a house fire.
Two bodies were recovered from the address in Heaton, Bolton, while a woman was taken to hospital but died a short time later from burns.
A joint investigation by Greater Manchester Police and Greater Manchester Fire and Rescue Service has been launched to ascertain the cause of the blaze early today.
A spokeswoman for Greater Manchester Fire and Rescue Service said three fire crews were sent to the scene of the blaze at the semi-detached house following a call at 2.03am.
The fire was put out but its cause is not yet known, she added.
Just before 2.20am, police were called by the fire service following a blaze at a house on Albert Road West, Heaton, Bolton.

"A woman was taken to hospital but died a short time later of burns.

"Following a search of the house, a further two bodies were discovered.

"The flames have since been extinguished.

"A joint investigation has now been launched between police and fire to establish how the fire started and identify the bodies."
– Greater Manchester Fire Service
Bolton rowers battle the Atlantic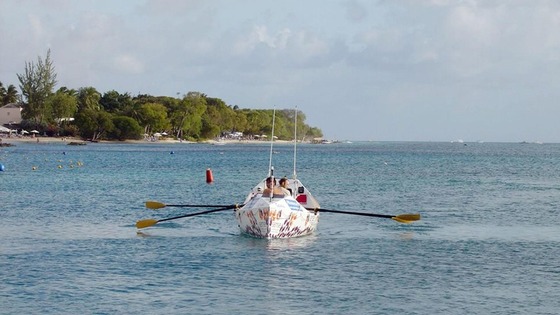 A team from Bolton are taking on the toughest rowing challenge in the world to raise money for their community. They'll row 3,000 nautical miles across the Atlantic in aid of Bolton Lads and Girls Club
Find out more about the team here.
16 teams from Australia, Sweden and the UK are competing rowing from La Gomera in the Canary Islands to Antigua, the teams will row in shift patterns 24 hours per day for approximately six weeks to raise money for charities all over the world.
The race involves rowing two hours on, two hours off, for the duration. The Challenge is renowned for its tough conditions: competitors burn around 8,000 calories per day, lose around 20% of their body weight, whilst enduring 40ft waves, tropical storms, and sleep deprivation.
More people have been into space, and successfully climbed Mount Everest, than have rowed across the Atlantic.
Talisker Brand Manager, Sophie Brookes comments: "To us, the Talisker Whisky Atlantic Challenge presented itself as the perfect opportunity to support a remarkable adventure that at the same time benefits so many worthy causes.
Load more updates
Back to top