After relegation from the Premier League Burnley begin life back in the Championship away at Leeds.
With the loss of their top scorer Danny Ings and full back Kieran Trippier on the verge of moving to Tottenham it's a summer of rebuilding for Sean Dyche.
He's been speaking to Chris Hall.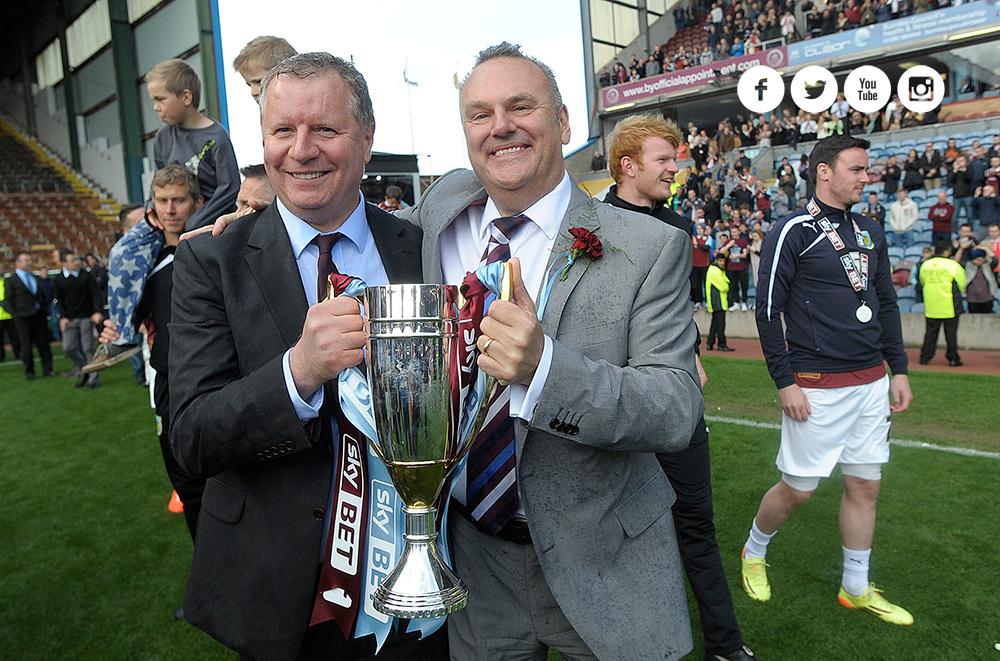 Advertisement
Defender Michael Duff claims Burnley are still alive and kicking in their now desperate battle for Barclays Premier League survival.
The Clarets, bottom of the table after six games without a win, will be relegated back to the Championship if they fail to beat Hull at the KC Stadium on Saturday.
Burnley have earned plenty of plaudits for their battling performances this season but a lack of goals has undermined their chances, with just one being scored in nine games.
Duff insists spirits have not sagged and the squad will give everything in one final, seemingly unlikely, push to maintain top-flight status.
The 37-year-old said: "It is hard to explain to people on the outside but, at any point during the season, if you'd have walked into the dressing room and been told this group was around the bottom of the table, it would have been hard to believe.
"That's because there's such positivity and that won't change. We are still alive and we're still kicking.
"It is going to be hard. We are under no illusions where we are or what we have to do. We are fully aware of what we need to do but whilst there's a chance there's still positivity."
Now with no margin for error, Burnley have to start taking chances in front of goal.
Their last goal, scored by George Boyd, secured a shock win over Manchester City in March but they have failed to strike in 569 minutes of action since.
Duff, who is available to play after last week's controversial red card against West Ham was rescinded, said: "You don't need to be a rocket scientist to realise we've not scored enough goals in recent weeks. If you don't score goals you are not going to win games.
"The frustrating thing is we've missed some key chances at key times, but that is all water under the bridge. There are three games left and we are just focusing on those."
Burnley face a Hull side who are in serious danger of dropping out of the Premier League themselves.
Steve Bruce's men are just a point above the bottom three and have played a game more than 18th-placed Sunderland.
With games against Tottenham and Manchester United to come, Hull's need to take points against a relegation rival is likely to make for a tense occasion.
Burnley manager Dyche said: "I am expecting another tough Premier League game.
"Steve is someone I like and respect and, I imagine, he would have thought his season would be a lot more comfortable - although he is long enough in the tooth to know how hard the Premier League is.
"He will be looking for his side to perform, I will be looking for mine to perform. He does know that we will be going hard at it. He will be well aware of that from playing us before this season. It is for us to turn up and give a performance."
Burnley manager Sean Dyche was not surprised by striker Danny Ings' England exclusion but believes he will graduate to the senior squad.
Read the full story ›
Burnley sttriker Danny Ings is helping a little girl realise the dreams on her "Bucket List''.
Read the full story ›
With Valentine's Day just around the corner, 250 American women have created a list of the top 300 hottest players in the Premier League
Read the full story ›
Advertisement
Burnley boss Sean Dyche has been reacting to reports linking Danny Ings with David Moyes at Real Sociedad:
Clarke Carlisle had a good footballing career but it was off the pitch that he really shone.
Read the full story ›
Lancashire Police have released CCTV images of six men who they would like to speak to following disorder before the Burnley v Southampton match last month.
The match took place on Saturday, December 13, and saw Burnley take on Southampton at Turf Moor.
Shortly before the match, a small group of people thought to be Burnley supporters entered the grounds and made their way to another entrance where they confronted rival supporters and engaged in violent disorder.
A post-match investigation was launched and officers have identified a number of people they would like to speak to in connection with the incident.
Click below to see the CCTV images.
Unfortunately a small number of fans took it upon themselves to act violently towards others and cause disruption before the game.

"We cannot afford to let the actions of a minority spoil games like these for the true fans and to behave like this towards fellow football supporters is wholly unacceptable."
– Detective Inspector Martin Melvin, Lancashire Police
Anyone with information should contact Lancashire Police on 101 or Crimestoppers on 0800 555 111.
Load more updates