Police are growing increasingly concerned for a 16-year-old boy missing from home in Bury. Declan Dove went missing from his home on Walmersley Road, Bury, on Wednesday night and was seen in Chorlton in the early hours of this morning.
He is around 5ft 4 with brown hair and was last seen wearing black trainers, black tracksuit bottoms, black t-shirt and a grey hoody.
Detective Sergeant Laurence Dixon said: "We are worried about his welfare.
"He was seen but much further away from his home address than we would have expected and he has been known to sleep rough in parks, which is obviously a further concern.
Anyone with information should call Greater Manchester Police on 101 or 0161 856 9592.
Bury boxer Scott Quigg will defend his WBA world super bantamweight title against Paulus Ambunda at the Phones 4 U Arena on September 13.
The 25-year-old had been chasing unification bouts with Kiko Martinez and Leo Santa Cruz.
Anthony Crolla, from Manchester, will face former WBC super featherweight champion Gamaliel Diaz on the same show.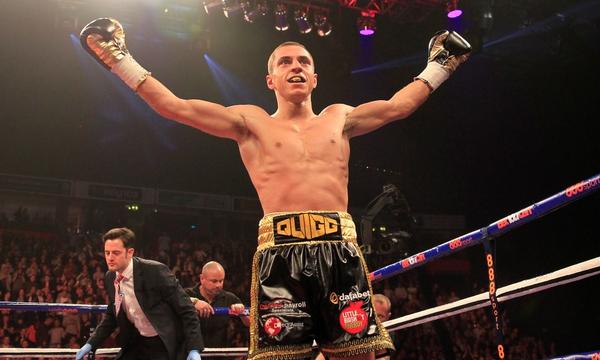 Advertisement
Bury is among many towns across the North West marking the start of Britain's involvement in the First World War.
The proposal was passed at a council meeting last night. They argue they are under pressure financially and they want to encourage residents to recycle. But the move's left many householders extremely unhappy and vowing to fight the decision.
Bury Council's cabinet have passed a proposal that would see the borough's household rubbish bins collected once every three weeks, instead of every fortnight. Its the first council in the country to make the move.
Under the same plan, green and blue recycling bins would also be collected every three weeks instead of monthly. It has left these residents very unhappy. while brown bins would remain every two weeks. Residents say its like going back in time prompting fears over rats and maggots.
Bury Council will become the first in the UK to collect household rubbish bins only once every three weeks instead of every fortnight. The council cabinet passed the proposal tonight.
Under the same plan green and blue recycling bins would also be collected every three weeks instead of monthly but brown bins would remain every two weeks.
Advertisement
Controversial plans to collect household rubbish bins once every three weeks are set to go before councillors today.
Bury council's cabinet committee will meet at the town hall tonight.
The proposal, which is recommended for approval, is expected to be voted through, then 'called in' by opposition party leaders, meaning the policy would go before a scrutiny committee for further consideration before a final decision.
Residents are expected to speak out against the proposals at the meeting.
A petition 'Say No to Three Week Bin Emptying' has been signed by more than 3,000 after a protest group was set up on Facebook and is due to be handed in to the council ahead of the meeting.
A holiday maker is suing a water park in Benidorm after he 'nearly died' on one of their slides.
Read the full story ›
One of our region's councils could be the first in the country to collect household rubbish bins every three weeks.
Officials in Bury hope the controversial switch from fortnightly collections will increase recycling rates and save money on landfill.
But as Victoria Grimes reports the proposal hasn't gone down well with some residents.
Minister for Local Government Brandon Lewis said:
"The Labour Party have a clear political agenda of moving to monthly bin collections.
The Labour-run Welsh Government is doing it in Wales, and now Labour councils are following in England.
It will harm the environment by fuelling fly-tipping, and rips off taxpayers by cutting the services they pay for in council tax.
This strengthens the case for changing the law to protect local services from such Labour cuts"
Load more updates