Two men who conspired to commit a string of robberies in Bury in January have been jailed.
Read the full story ›
Shoppers and traders at the famous Bury market have been getting to grips with the new five pound note.
It's printed on plastic and goes into circulation from September. The Bank of England's taking it on a nationwide tour so people can get used to how it looks and feels.
Adam McClean has been to Bury to find out for us.
Advertisement
Shoppers in Bury have been trying out the new plastic £5 note.
The new fiver will go into circulation in September with a first print-run of 440 million notes.
There are plans to introduce more plastic notes including a new plastic £10 note featuring Jane Austen next summer and a plastic £20 note by 2020.
Granada Reports correspondent Adam McClean has been to see what they think:
Britain's first plastic banknote will be showcased at Bury Market today. The new fiver will be rolled out in September.
Read the full story ›
England Netball Tweeted a picture of the squad's head coach Tracey Neville collecting her MBE at Windsor Castle today.
The 39-year-old from Bury said she was 'really honoured and privileged' to receive the recognition.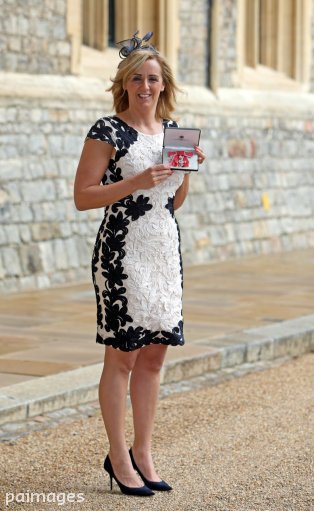 Shauna Higgin and Victoria Johnson appeared at magistrates for the first time after being detained and quizzed by police earlier this year.
Read the full story ›
Advertisement
Shocking CCTV footage showing the moment a man stole cash from a 91-year-old woman.
Read the full story ›
East Lancashire Railway has this weekend hosted another one of its glamorous 1940s weekends.
This award-winning event came back to the East Lancashire Railway with entertainment and activities, including battle scenarios and 1940s singers and musicians.
David Layland from the East Lancashire Railway spoke to Ralph Blunsom:
It's estimated that one in ten young people will experience a mental health issue such as anxiety or depression.
Read the full story ›
Police have been criticised by a family court judge over the way they questioned a six-year-old girl suspected of being sexually abused.
Read the full story ›
Load more updates