It's a story of extraordinary bravery in terrible conditions. On the 25th of April 1915, soldiers from the UK, Australia and New Zealand landed at Gallipoli in Turkey in what proved to be one of the most disastrous campaigns of the First World War.
Among them were men of the Royal Lancashire Fusiliers. Their incredible bravery is being celebrated in the regiment's home town of Bury this weekend as part of commemorations of the 100th anniversary of Gallipoli - Victoria Grimes tells their story:
A woman has been stabbed to death at a house on Rectory Lane in Bury. A man found at the same house was taken to hospital where he is fighting for his life.
Greater Manchester Police said that after initial investigations, the incident is believed to be domestic-related.
Advertisement
A 18 year old from Bury wants to tell others how martial arts can help with mental health and emotional problems. He compiled this report through the ITV Fixers programme.
Officers searching for a missing woman from Ramsbottom found a body in the River Irwell in Bury at around 1pm this afternoon.
Although formal identification has not taken place, police say they believe the body to be that of the missing 58-year-old woman Valerie Weston.
Officers are supporting the family at this difficult time and our thoughts are with them.
– Inspector Andrew Carter of Lancashire Police
Scared of getting too overwhelmed if he had to make a speech for his brother's wedding Paul Birkett spent 9 months crafting this video.
Read the full story ›
A businessman from Bury has decided to set up his own bin collections after his local council switched to three-weekly collections.
Read the full story ›
Advertisement
Women and children in Bury are taking part in water activity sessions with the help of two aquatic Olympians. It forms part of the town's I Will If You Will campaign.
Around 40 firefighters have been tackling a huge fire at a factory in Bury overnight. Crews were called to Alston Street in Tottington at around 9 o'clock. Residents nearby have been told to keep windows closed.
We have made really good progress at the factory in Tottington. Firefighters still working hard to put out the fire. http://t.co/lLliW1tkH9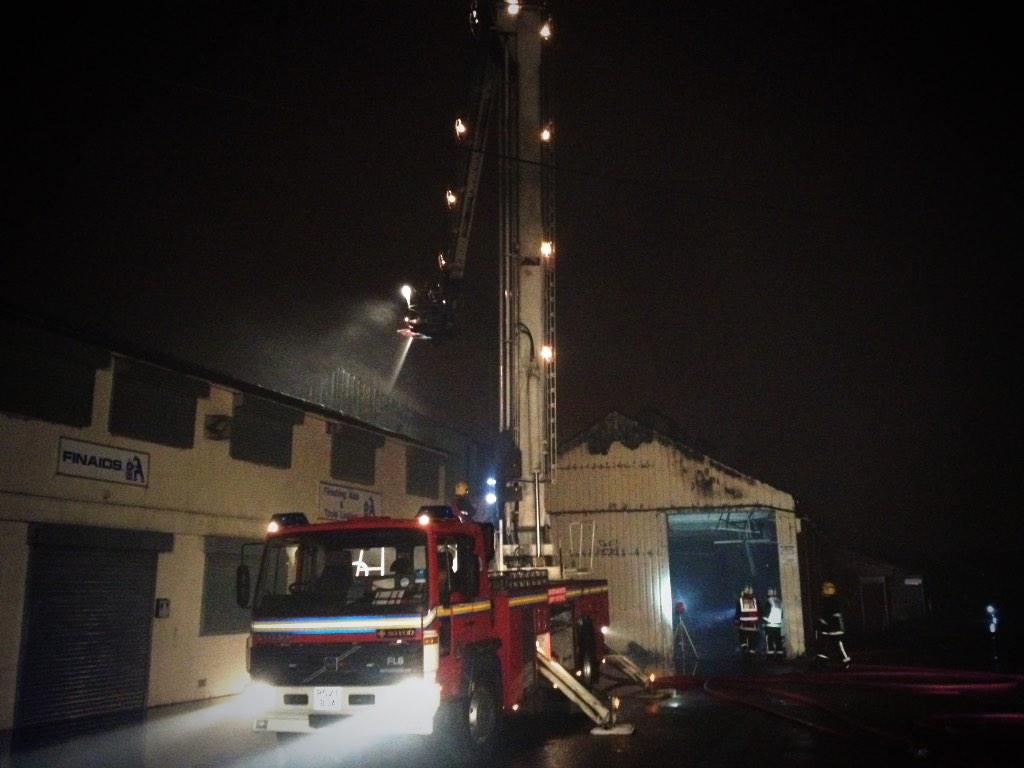 A court hearing will begin today into the death of a teenage apprentice from Bury who died after becoming entangled in machinery at a factory. Cameron Minshull, 16, was just weeks into an engineering apprenticeship when the tragedy happened in January 2013. Greater Manchester Police said Huntley Mount Engineering Ltd have been summonsed for offences of corporate manslaughter and failing to ensure the health, safety and welfare of employees. Two employees have also been summonsed for offences of manslaughter by gross negligence. Lime People Training Solutions Ltd, which places apprentices with employers, has been summonsed for failing to ensure the health and safety of a person other than an employee. The matter will be heard before Bury Magistrates' Court.
The Mayoress of Bury, Michelle Wiseman, says it was a violent attack on her driver and she is appealing for anyone with information to contact police or crimestoppers. She says the whole community of Bury have been shocked and upset by the attack on her driver.
Load more updates