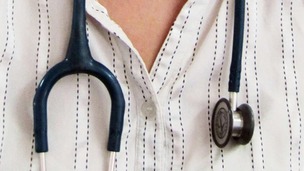 Charity warns more than 700 bowel cancer patients in the North West will lose out on vital medicines.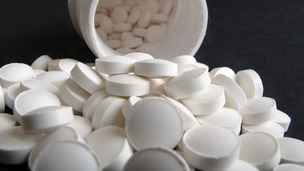 A Salford-based charity has provided funding for a research collaboration between the University of Salford and University of Manchester.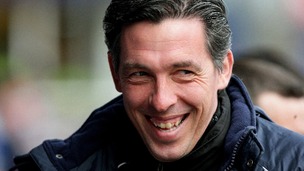 The niece of former Liverpool and Everton footballer Gary Ablett has donated her bone marrow to help cure a blood cancer patient
Live updates
Bryan Robson Cancer Walk
Former United star Bryan Robson launches Cancer Research fundraiser
Former Manchester United star Bryan Robson has launched a marathon fundraiser for Cancer Research at Old Trafford. Robson was himself diagnosed with throat cancer. Three thousand walkers aim to raise half a million pounds.
Tameside Hospital in top ten performing NHS trusts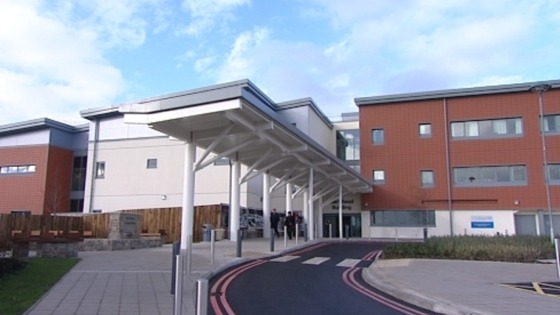 Tameside Hospital is in the top 10 of best-performing NHS trusts, according to the cancer charity Macmillian.
The hospital was ranked tenth across England and Wales, based on the feedback from cancer patients' surveys.
Patients at Tameside Hospital who responded to the survey were being treated for cancers including breast, colorectal/gastrointestinal, lung, gynaecological, haematological, head and neck and skin.
Advertisement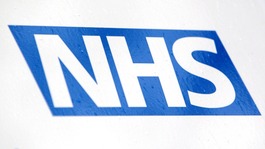 Cancer patients in two Liverpool hospitals have rated care as 'excellent' or 'very good' in figures released by the Department of Health.
Read the full story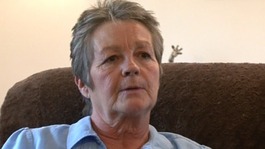 A cancer sufferer from Wales says she's been forced to rent a second home in Stockport and travel 100 miles to receive treatment.
Read the full story
Sunshine exposure study
'Medical sunbed' to find out how to keep safe in the sun
Despite the changeable weather, it is the time of year most people try and catch a little sun. But with warnings about the dangers of skin cancer and what time the sun is at it's hottest, sunbathing is something we know should be approached with caution.
So to try and clear up any confusion about what's safe and what's not, experts at Salford Royal hospital have set up a so called medical sunbed.
Sunshine exposure study
How much sun is too much?
With British summer weather so unpredictable who could be blamed for wanting to lap up the sunshine when it's here?
But with contsant warnings bout it's dangers - just how much sun is too much?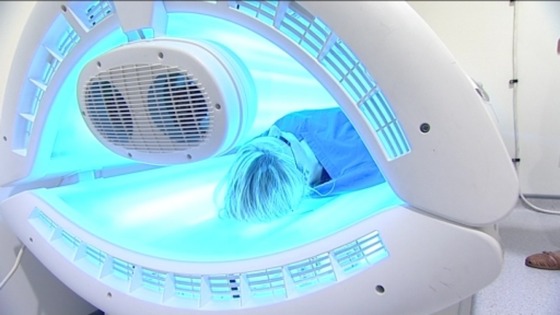 Researchers at the University of Manchester and Cancer Research UK are starting a new trial to try and shed light on the mystery once and for all - all in the Costa del Salford.
Volunteers are tested on a 'medical sunbed' a radiation cabinet that's had it's tubing replaced to mimic a cloudless summer's day in Manchester. Skin samples are taken and tested in the lab to just what effect the weather has on their skin.
The aim to give everyone a difinitive answer on how to get the benefits of the sun without the risk of cancer. To take part or find out more call Salford Royal Hospital on 0161 206 3142.
Click here for the full story.
Advertisement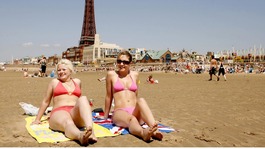 A trial investigating the health benefits and risks of spending time in the sun is being launched in Manchester today.
Read the full story
Sue Nicholls thanks nurse who spotted cancerous mole
VIDEO REPORT: The Corrie fan that spotted cancer
One Coronation Street actress might just owe her life to a viewer. Sue Nicholls - who plays Audrey Roberts in the show - is saying a huge thank you to a nurse - who while watching a spotted a cancerous mole on Sue's shoulder.
The mole has now been removed - and Sue's back at work. But she knows it could have been very different if it weren't for the Corrie fan. Clare Fallon reports:
Click here for the article.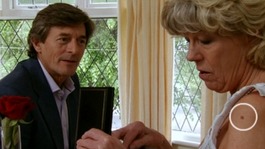 Corrie actress thanks nurse who spotted a cancerous mole whilst watching the soap.
Read the full story
Pink ribbon rickshaw
Three Manchester ladies have been riding around on a pink ribboned rickshaw to raise money for charity.
Joanne Flitcroft, Hannah Reeves and Nicole Xodo travelled 1500 miles in the tuk-tuk over the last 10 days all in aid of Manchester-based charity, Genesis Breast Cancer Prevention in Wythenshawe.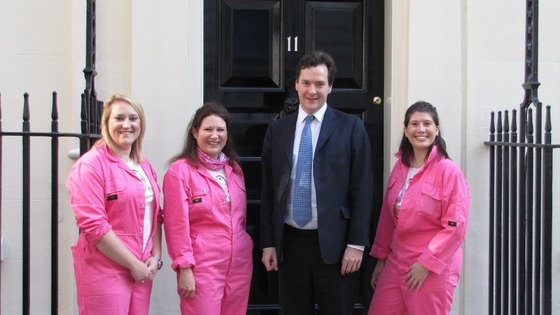 The girls had a number of challenges on their trip - they'd get an extra £500 if they got a photograph taken with a Member of Parliament in the three capitals - Cardiff, Edinburgh and London.
The team did one better and got an invite to downing Street to meet George Osborne - Joanne's local MP.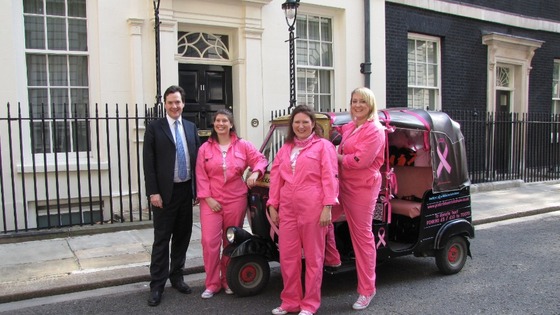 Load more updates
Back to top