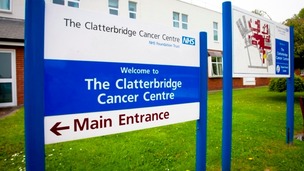 Liverpool will become the first place in the UK to test a new cancer vaccine.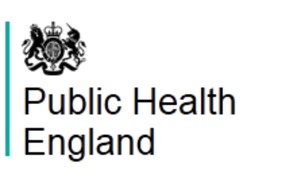 Campaign aims to increase awareness of the symptoms of ovarian cancer and encourage women to see their doctor if they spot any signs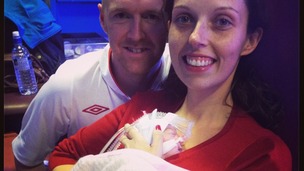 A Lancashire woman diagnosed with terminal cancer after finding out she was pregnant is fighting to stay alive after the birth of her baby.
Live updates
Pink model fire engine for cancer research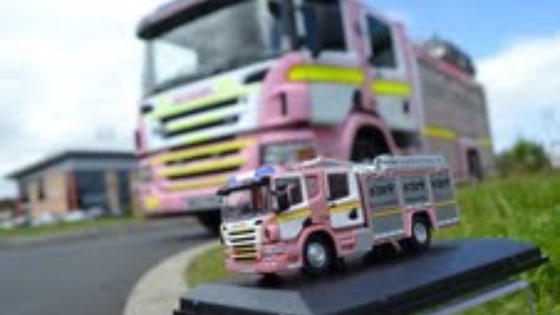 Merseyside Fire and Rescue Service have launched a pink limited edition model fire engine to help promote cancer awareness. Last year the force unveiled the UK's first ever working pink fire engine in support of the Year of Action on Cancer.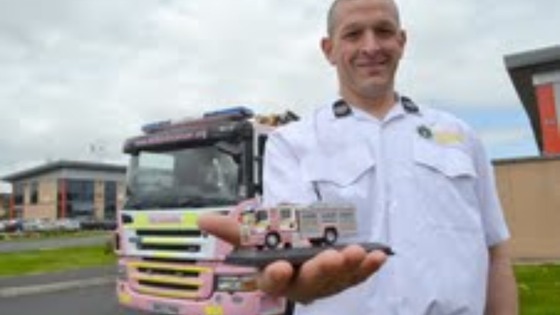 1,500 models are being produced. £2.50 from the cost of each model will be made to Cancer Research UK. The idea for the paintwork and messages on the appliance came from Merseyside Fire & Rescue Service Group Manager Paul Hitchen, who lost his own father, Bill, to oral cancer 20 years ago.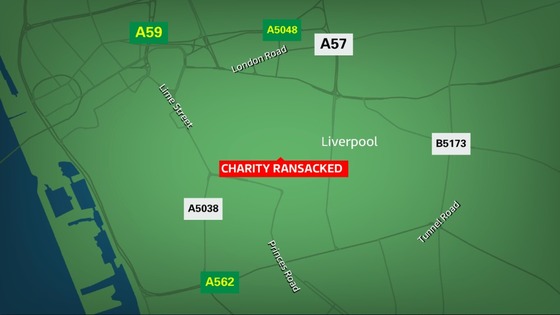 Detectives are investigating after a Liverpool charity was ransacked.
The North West Cancer Research offices on Oxford Street were broken into on Sunday.
A safe and laptop were stolen but later recovered. Police enquires are ongoing.
Advertisement
A leading charity claims people in our region are almost twice as likely to die of cancer than in other parts of the country. Cancer Research UK says a north-south divide exists for both diagnosis and treatment.
Cancer organisations in the North West say more money must be spent on campaigns encouraging us to lead healthier lives.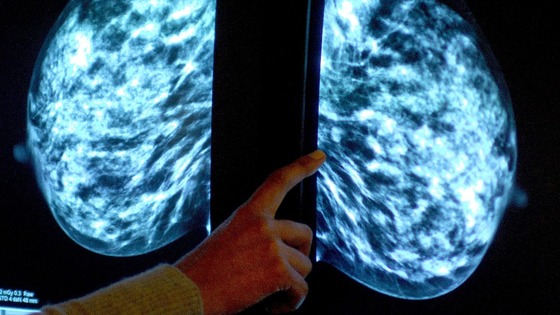 Liverpool and Manchester have the highest rates of cancer in the country according to a leading cancer charity.
Cancer Research UK has released a website where you can compare rates of the disease by local authority, constituency or postcode.
It contains information on cancer incidence, survival and mortality, early diagnosis, screening and smoking statistics for individual areas.
The local figures are compared to the national average and two locations can also be compared directly with each other.
Disappointment over drug snub
Cancer charities have condemned a decision not to licence a drug being trialled in our region which extends the life of women suffering the advanced stages of breast cancer.
The National Institute for Clinical Excellence - or NICE - says the drug "Perjeeta" isn't cost effective.
Perjeeta is currently being tested on women through the Christie Hospital in Manchester - but it isn't routinely available on the NHS.
Cancer charities and women taking the drug want NICE to reconsider .
Ashley Derricott reports.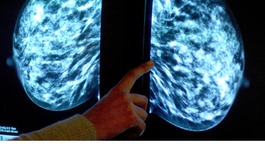 A charity has expressed its "disappointment" over a decision not to provide a life-extending breast cancer drug on the NHS.
Read the full story
Advertisement
Cancer treatment boost
Cancer treatment boost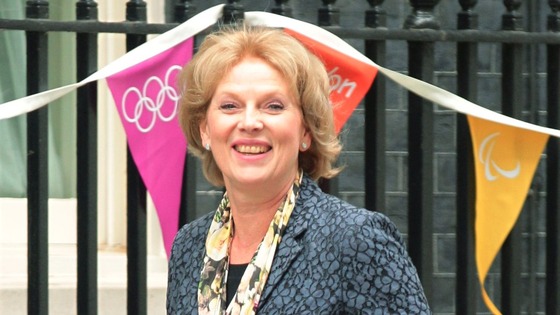 Cancer patients who currently travel abroad for a special type of radiotherapy will soon be able to get it in Manchester.
Public health minister Anna Soubry said £250 million is being committed to The Christie in Manchester and a hospital in London to deliver proton beam therapy.
The therapy targets tumours more precisely, causing less damage to surrounding tissue and fewer side-effects.
Some very rare cancers including tumours affecting the base of skull or spine can especially benefit from the therapy.
The treatment is also suitable for complex childhood cancers.
At present, children and adults needing proton beam therapy are sent to the United States but the new service means more patients will be treated.
From 2018, it will be offered to up to 1,500 cancer patients per year at the Christie and University College London Hospitals.
Ms Soubry said: "We want the NHS to have the best cancer treatments available in the world.
"By investing in proton beam therapy facilities, we will be able to treat more patients in the UK and reduce the stress placed on families who have had to travel to the United States to receive this innovative treatment."
Teenage sunbed use campaign
A survey's revealed the number of girls and boys under the legal age of 18 using sunbeds in Liverpool is five times the national average.
Our correspondent Ann O'Connor has been speaking to one young woman whose addiction to tanning led to skin cancer:
Teenage sunbed use campaign
Liverpool City Council has launched a campaign to cut the number of teenage girls using sun beds.
It comes after a survey revealed that the number of under age girls using them in the city is five time the national average.
For more information visit "The Look To Die For" website: thelooktodiefor.co.uk
Load more updates
Back to top