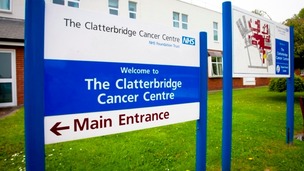 Liverpool will become the first place in the UK to test a new cancer vaccine.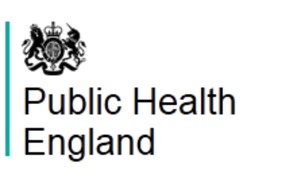 Campaign aims to increase awareness of the symptoms of ovarian cancer and encourage women to see their doctor if they spot any signs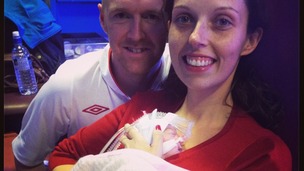 A Lancashire woman diagnosed with terminal cancer after finding out she was pregnant is fighting to stay alive after the birth of her baby.
Live updates
Cancer treatment boost
Cancer treatment boost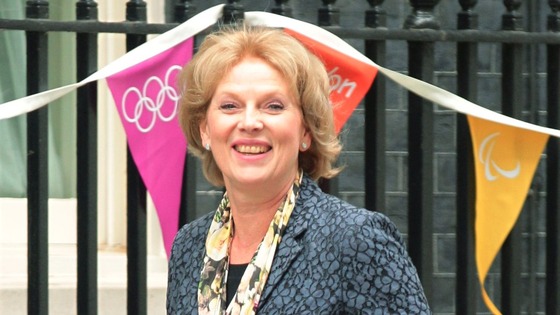 Cancer patients who currently travel abroad for a special type of radiotherapy will soon be able to get it in Manchester.
Public health minister Anna Soubry said £250 million is being committed to The Christie in Manchester and a hospital in London to deliver proton beam therapy.
The therapy targets tumours more precisely, causing less damage to surrounding tissue and fewer side-effects.
Some very rare cancers including tumours affecting the base of skull or spine can especially benefit from the therapy.
The treatment is also suitable for complex childhood cancers.
At present, children and adults needing proton beam therapy are sent to the United States but the new service means more patients will be treated.
From 2018, it will be offered to up to 1,500 cancer patients per year at the Christie and University College London Hospitals.
Ms Soubry said: "We want the NHS to have the best cancer treatments available in the world.
"By investing in proton beam therapy facilities, we will be able to treat more patients in the UK and reduce the stress placed on families who have had to travel to the United States to receive this innovative treatment."
Advertisement
Teenage sunbed use campaign
A survey's revealed the number of girls and boys under the legal age of 18 using sunbeds in Liverpool is five times the national average.
Our correspondent Ann O'Connor has been speaking to one young woman whose addiction to tanning led to skin cancer:
Teenage sunbed use campaign
Liverpool City Council has launched a campaign to cut the number of teenage girls using sun beds.
It comes after a survey revealed that the number of under age girls using them in the city is five time the national average.
For more information visit "The Look To Die For" website: thelooktodiefor.co.uk
Teenage sunbed use campaign
A campaign to reduce the number of teenage girls using sunbeds in Liverpool is being launched. Liverpool City Council have published these statistics about sunbed use:
50% of girls in Liverpool aged 15-17 have used a sunbed before
The national average in the 15-17 age range is 11%
40% of sunbed users aged 11-17 in Liverpool use them at least once a week
Teenage girls and their mothers in Liverpool felt using the sunbed 2-3 times a week between 3-6 minutes was 'normal' and 'safe'
The average age girls start using the sunbed in Liverpool is between 13-14
Teenage sunbed use campaign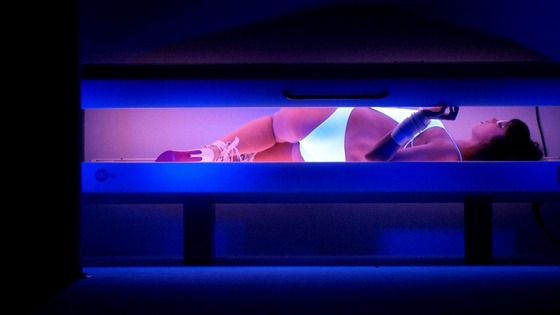 A campaign to reduce the number of teenage girls using sunbeds is being launched in Liverpool. Half of young women between 15 and 17 are believed to have used them.
Liverpool City Council says the national average is just 11%. They also say the average age girls start using sunbeds in Liverpool is between 13 and 14.
Advertisement
A day of action is being held in Manchester for the type of cancer caused by asbestos.
There has been a 55% increase in mesothelioma diagnoses in the last 5 years in Greater Manchester. That is triple the national average of the UK.
Dowies raise £100k for cancer equipment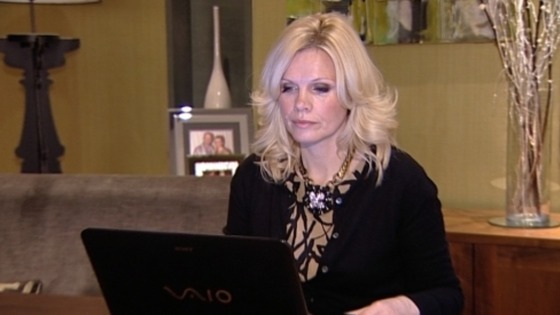 New cancer equipment will be unveiled today at Wigan Infirmary, thanks to money raised by the wife of former Oldham Athletic manager Iain Dowie.
Debbie Dowie, who survived breast cancer, raised almost £100,000 for the equipment as part of their charity Boot Out Breast Cancer.
Prescott cancer battle
Steve has been told by doctors that he'll never be able to eat or drink again. He says he's determined to continue his tireless fundraising work to help find a cure. Click here to find out more about his charity work
New scheme to improve care for cancer patients
Manchester is to be used as the blueprint for a new plan to improve cancer care.
The plan by the charity MacMillan is designed to get all those who help or treat patients to work together, and improve services and communication for people affected by the illness.
Victoria Grimes reports.
Load more updates
Back to top