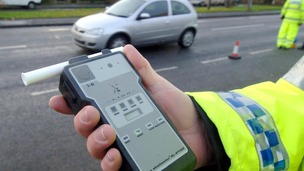 Lancashire police are launching their Christmas drink and drug driving crackdown today.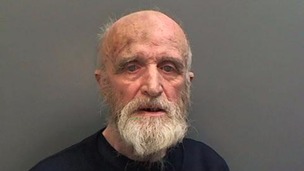 A 74 year old man who beat his elderly wife to death after a row over the heating has been jailed for five years.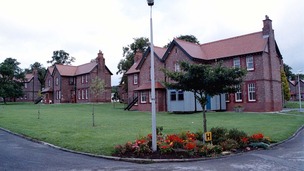 A scheme has been launched at Styal prison to try and helping women get jobs on release and not re-offend.
Live updates
Police drink drive crackdown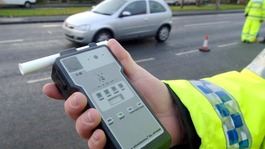 Lancashire police are launching their Christmas drink and drug driving crackdown today.
Read the full story
Advertisement
Cheshire landmark demolished after crash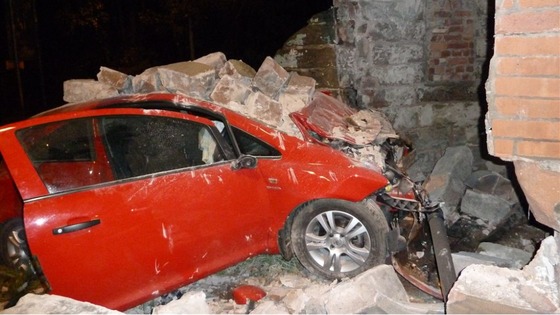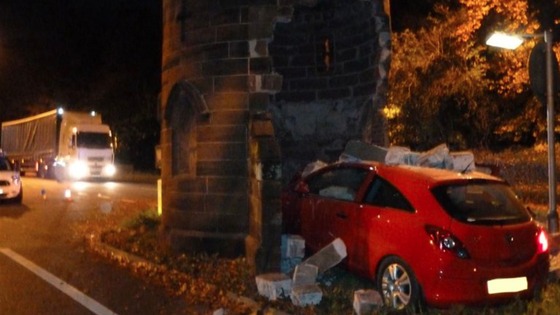 Cheshire landmark demolished after crash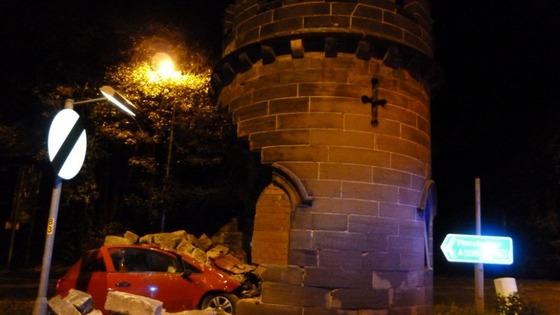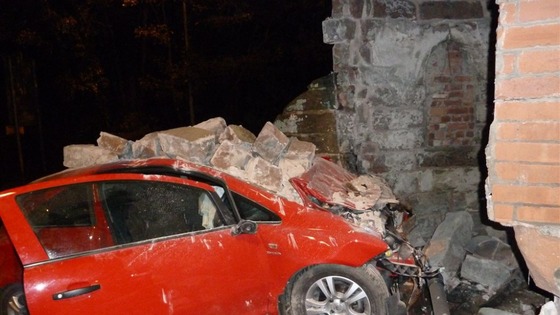 Part of the A556 in Northwich was closed overnight after a car collided with the historic landmark and Grade ll listed Round Tower Lodge.
The vehicle demolished a third of the tower and the driver was taken to Leighton Hospital. The road is now fully reopened.
The building was declared unsafe and so contractors were brought in to carefully demolish the remaining circa 1816 structure. The material from the tower was collected this morning.
The tower bricks are being stored and a meeting will take place between Highways and Conservation officers in consultation with English Heritage at a later date to discuss possible reconstruction.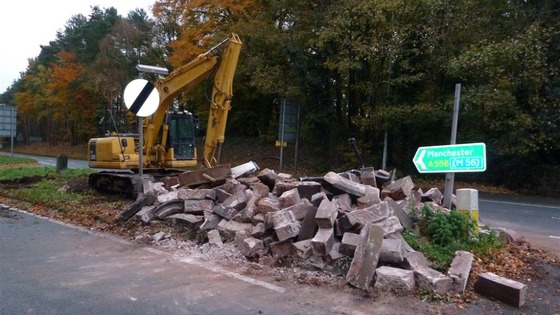 Councillor Lynn Riley, Executive Member for Localities said: "Our two officers were on the scene last night as soon as the alert was raised.
"Traffic diversions were put in place while a survey was carried out on the tower which was deemed unsafe.
"The tower blocks are now in safe storage and the Council will carefully consider all options open to us, including the possibility of reconstruction."
Cheshire landmark demolished after crash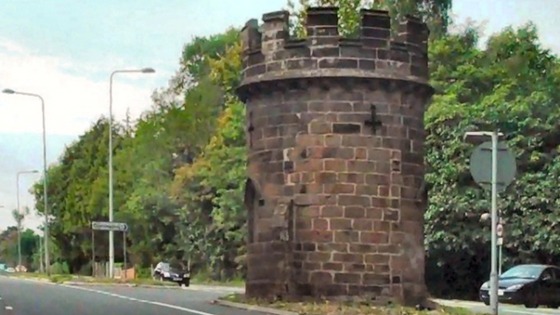 One of Cheshire's oldest landmarks, the historic Round Tower, has been demolished following a crash.
Cheshire police say they were called to reports of a collision in Sandiway, Northwich at around 9pm on Thursday, November 14.
On arrival they found that a car driven by a 50 year old local woman had collided with the Round Tower in Sandiway.
As a result of the collision, approximately one third of the tower was destroyed. The driver suffered minor injuries and was taken to Leighton Hospital.
The building was declared unsafe at 9.50pm and demolished in the early hours of November 15.
Drivers are being warned they may meet delays along a section of the M6 today as emergency work is needed to repair a bridge joint at Thelwall Viaduct.
The Highways Agency says damage has been discovered to one of the viaduct bridge joints - which allow the bridge structure to expand and contract in changing temperatures - and needs immediate repair.
Two lanes of the southbound carriageway between junctions 21 and 20 are closed and access to the southbound carriageway from junction 21 has also closed.
The work is expected to last into the evening.
Advertisement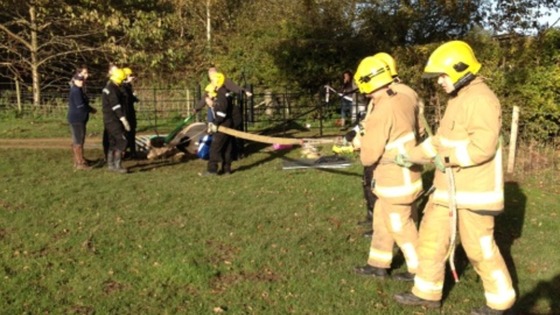 Cheshire Fire Service's Animal Rescue Unit and firefighters have rescued a horse with its legs trapped down a cattle grid in Neston.
The stricken animal had three of its legs stuck in the grid and had been forced onto its side.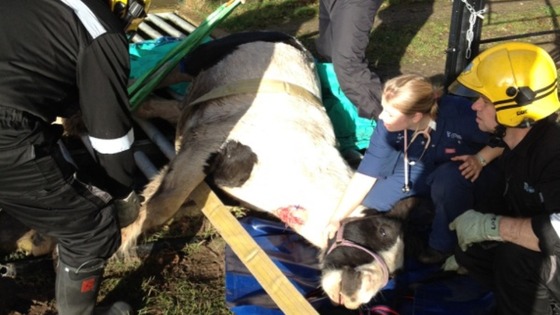 The 14 hh black and white horse was fully sedated by a vet and cutting gear was used on the metal grid to free the animal.
A sling was put under the horse and it was removed from the grid by firefighters.
Crews waited for the horse to come round from the sedation before leaving.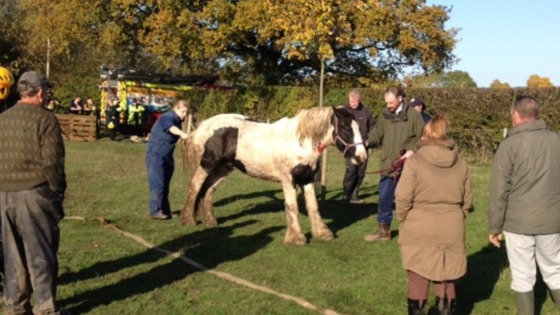 An 18-year-old man has been arrested on suspicion of attempted murder by police investigating a stabbing on the City Walls in Chester.
The victim, a 35-year-old man was stabbed in the chest as he walked along the City Walls near to Iceland on Frodsham Street at 9.30pm on Monday 21 October 2013.
He has since been released from hospital.
Detectives have previously said it could be a hate crime as the victim was attacked in a location frequented by the gay community.
Anyone with information is asked to call Cheshire Police on 101 or Crimestoppers on 0800 555 111.
Warrington's crackdown on fake goods
Trading Standards officers say they are seizing an increasing volume of counterfeit products that are destined to be sold on social networking sites.
The warning comes as potentially lethal goods that can easily be bought online are being passed off as Christmas presents.
Warrington's crackdown on fake goods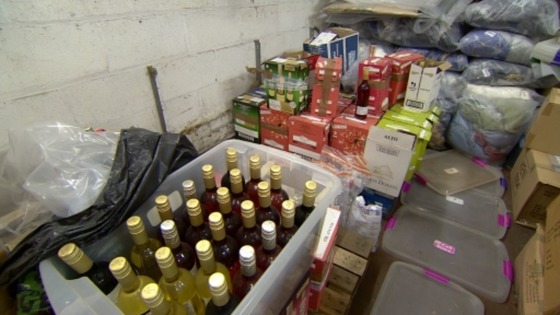 Some of the thousands of fake goods seized by Warrington Trading Standards in their crackdown in the run up to Christmas.
Load more updates
Back to top