A couple from Chester are celebrating today after winning £1,069,748 on last week's EuroMillions Mega Friday draw.
The top of their shopping list is a new home with a garden big enough to house their beloved gnome collection.
I just could not believe it. I checked my ticket on the television and it matched – I just screamed – I have never screamed so loudly in my life. Craig really thought something bad had happened – and then I told him 'no, no, we have won the EuroMillions Mega Friday draw and we have banked more than £1m!'
– Trish Tuft screamed so loudly when she discovered she had won her husband
The first moments of the newest arrivals at Chester Zoo have been captured by hidden cameras.
Read the full story ›
Advertisement
Chester FC manager Steve Burr says his club's second round tie at Barnsley is a reward for the fans who've been with the club through its recent problems.
An art collection worth £3 million is going on display in Chester this weekend.
Pieces by Salford artist LS Lowry and Sir Peter Blake will make up the exhibit as part of the Chester Art Fair which spans 40 galleries. A painting of John Lennon will also go up for auction to raise money for a children's charity. Full details here.
While Manchester and Liverpool are still without a Michelin star between them - the Chester Grosvenor is celebrating its 25th in a row.
'Simon Radley at The Chester Grosvenor' is one of only four other English restaurants to ever have been awarded one or more Michelin stars consecutively for so many years, and sits alongside industry greats like LeManoir aux Quat' Saisons and Le Gavroche.
Executive chef Simon Radley said: "Twenty five years is an important landmark for us. It's a great reward for all the hard work we've put in over the years."
Simon Radley joined the team at The Chester Grosvenor in 1986 he handpicks suppliers, mentors young chefs through the Simon Radley Kitchen Academy and is an integral part of the hotel's senior management team.
Managing director Jonathan Slater said:"This is a fitting tribute to Simon Radley and his superb teams both in the kitchen and on the restaurant floor. It is due to Simon's loyalty to our wonderful hotel, his consistent leadership and his creative vision that has kept us our star for so many years."
Other restaurants in the North West to be awarded stars are L'Enclume in Cartmel in Cumbria which gets two, Birkenhead's Fraiche, Ambleside's The Samling and Northcote Manor in Langho in Lancashire.
The Duchess of Cornwall, will be officially opening a new park in Chester today.
Camilla will open the Countess of Chester Country Park which is next to the city's hospital and will unveil a plaque and sculpture to mark the occasion.
She will be entertained throughout with a performance by The Queen's Lower School choir.
The park will be managed and maintained by the Land Trust, a national charity dedicated to looking after open spaces for public benefit.
Advertisement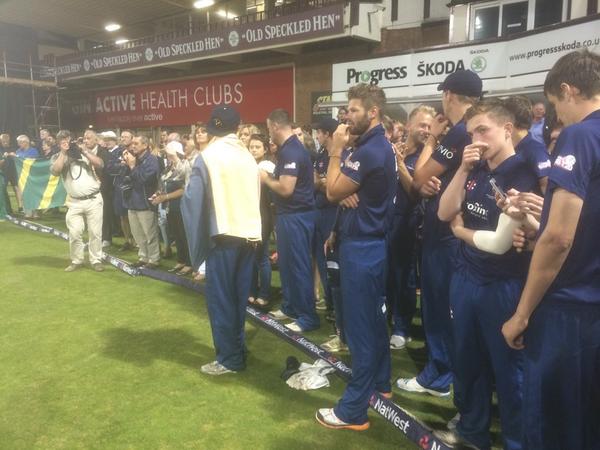 The moment a rare duck hatched at Chester Zoo, has been captured by experts.
The Bare's pochard is critically endangered, with as few as 30 thought to be living in the wild. There's some facts about the birds below the video.
The Baer's pochard is a diving duck found in eastern Asia. It spends the summer in southeast Russia and northeast China, migrating in winter to southern China, Vietnam, Japan and India.
The species breeds in the wild on marshy ponds in southeast Russia and northeast China, migrating in winter to southern China, Vietnam, Japan, and India
They dive up to a depth of 2 m to hunt aquatic insects, molluscs, shrimps and fishes. They also eat algae, aquatic plants and seeds, especially during winter
Chester Zoo is one of the few one of the few institutions in Europe to currently work with this rare diving duck
The species is listed by the International Union for the Conservation of Nature (IUCN) as critically endangered. They are threatened due to habitat loss, illegal poisoning and trapping
Chester Zoo is celebrating the arrival of 30 Bare's pochard ducklings, but warning the birds could soon be extinvt
Curator of Birds Andrew Owen said: "We're perilously close to losing this species in the wild and that's why our recent hatchlings are very, very important indeed.
"They're without doubt some of the rarest ducks in the world.
"Thirty Baer's pochards have been bred here this breeding season and whilst it's good news in the sense that it's a record for us, rather frighteningly, there may only be similar numbers left in the wild."
Thirty rare duck chicks have hatched at Chester Zoo. The zoo's 30 chicks could be as many as are left in the wild in the rest of the world.
The Baer's pochard ducklings are listed by the International Union for the Conservation Nature (IUCN) as critically endangered as a result of hunting and loss of their habitat in Siberia and eastern Asia where they were once commonly found in their tens of thousands.
Experts fear just a few individuals are now left and the species could soon vanish altogether in the wild.
Load more updates