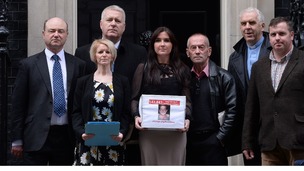 Relatives of a group of former British soldiers who were jailed in India are urging the UK Government to intervene.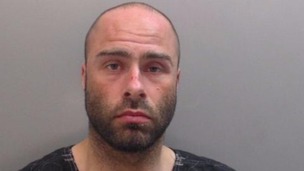 A man who kidnapped and raped a woman jogging in Chester will be sentenced today.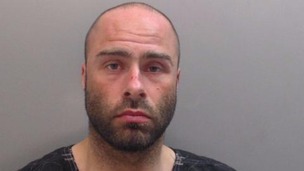 A man who kidnapped a woman and subjected her to a horrendous sexual attack has been convicted.
Live updates
Eight charged after Cheshire's "biggest ever" police raids
Twenty two people were arrested in Cheshire today during police raids targeting organised crime and illegal drugs
Around 250 officers were involved in Cheshire Police's Operation ImpACT - one of the largest ever undertaken by the force.
Raids were carried out at properties in Blacon, Hoole and The Lache.
The suspects were taken into custody for questioning.
The strike phase this morning is the culmination of many months of work focusing on a number of individuals suspected of being involved in illegal drugs.

"Over that period intelligence and evidence has been gathered and this has culminated today in these high-profile raids.

"Operation ImpACT reinforces the commitment that the police and partner agencies have in targeting those people that undermine our communities and bring misery to residents through their involvement in organised crime and illegal drugs."
– Superintendent Paul Williams, Merseyside Police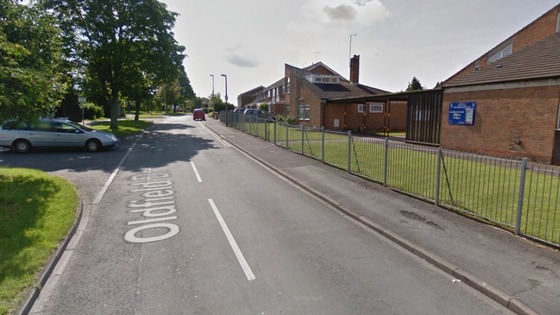 Armed police were called a neighbour dispute in Chester after reports a man had a gun.
The incident happened in Oldfield Drive, Vicar's Cross, on Friday night.
Cheshire Police took a call shortly before 10pm from a member of the public who alleged he had been assaulted by his neighbour.
Early reports to police suggested a firearm had been seen and the force's Armed Response Unit was deployed along with a negotiator.
An air weapon was subsequently recovered nearby and a 50-year-old man was arrested on suspicion of assault.
He's since been bailed.
Advertisement
Emotional wartime scenes will be brought to life at 21 rail stations in the North West this September.
Over By Christmas will feature more than 300 people of all ages accompanied by musicians. It's a choral work to mark the departure of Cheshire soldiers for the Western Front.
It captures the optimism of soldiers leaving their loved ones, perhaps never to see them again.
A community choir of 'soldiers', 'nurses' and their families will recreate these poignant stories and children from more than 20 schools will be involved.
Over by Christmas is created by Theatre in the Quarter's Writer-in-Residence Helen Newall, and the company's founder and Artistic Director, Matt Baker.
The free event is part of the Imperial War Museum's First World War Centenary Project.
Sally Buttifant, Mid Cheshire Community Rail Partnership Officer said: "This is about remembering the sacrifice local people made and the journey that began at their local station. It's reminds us of the importance of the stations, as communities played their part in this world-changing event."
Qudditch, the much-loved sport played by witches and wizards in the Harry Potter stories comes to Chester this weekend. It's one of the fastest growing team sports in the UK so Caroline Whitmore went to Chester ahead of the national championships.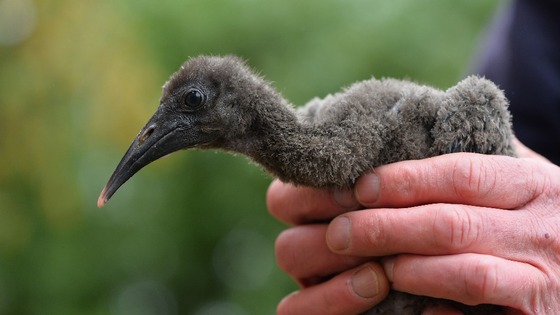 Some of the world's rarest chicks have hatched at Chester Zoo.
The northern bald ibis chicks are classed by conservationists as being critically endangered, meaning they face an extremely high risk of becoming extinct in the wild.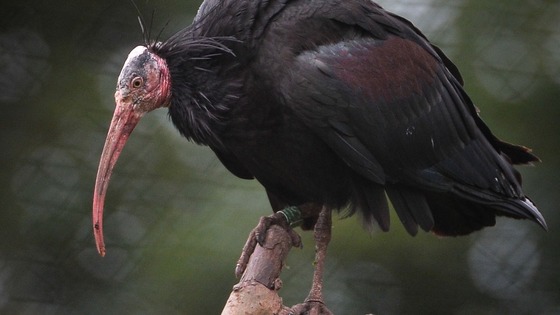 Lead keeper Steve Williams said: "Some consider to them to be one of the zoo's uglier species but given that they're so rare, we think they're real beauties."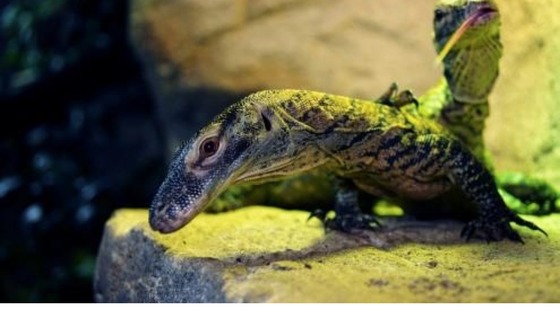 The three Komodo dragons have moved into their new home at Chester Zoo after arriving from Colchester.
The six-month-old youngsters can now be seen in the zoo's Islands in Danger exhibit, which is also home to two larger dragons Jantan and Ora.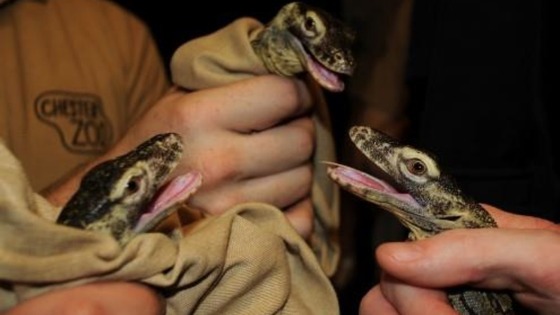 Curator of lower vertebrates and invertebrates Dr Gerardo Garcia said: "Our feisty new trio may be small at the moment but they'll soon grow into impressive young ladies."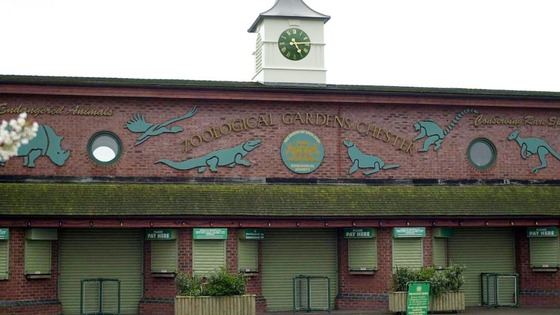 Chester Zoo supports conservation work with Komodo dragons on Flores, one of the Indonesian isles where the species lives in the wild.
The project helps educate people about the importance of dragons, monitors dragon numbers, sets up warden patrols and protects the local environment which is home to a wealth of animal and plant life.
Advertisement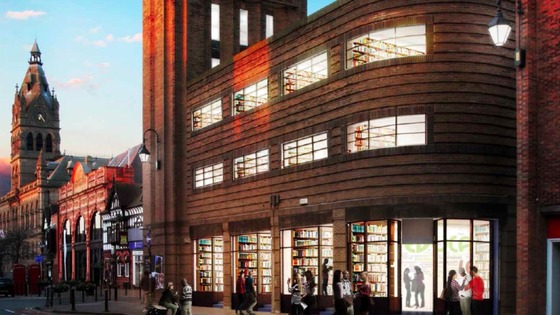 Details of Chester's new theatre, library and cinema complex are being revealed in a public exhibition, which starts today.
For more information on the exhibitions, click here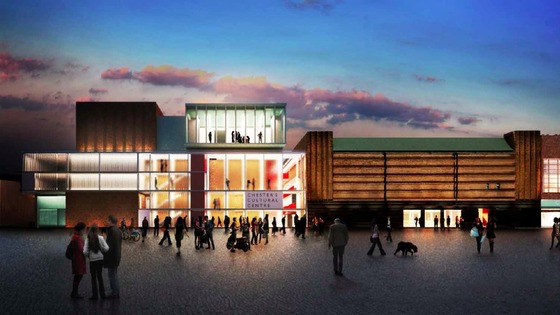 Members of the public will be able to view the plans which will see the former Odeon cinema on Northgate Street turned into a 'cultural centre'.
Baby penguin named after footballers
A baby penguin weighting just 87 grams has hatched in Chester Zoo.
Rooney, named after England forward Wayne, was one of the first Humboldt penguins to hatch at the zoo this year.
National
A baby penguin weighting just 87 grams has hatched in Chester Zoo.
Rooney, named after England forward Wayne, was one of the first Humboldt penguins to hatch at the zoo this year.
The penguin keepers are naming this year's clutch after past and present superstars of the football World Cup.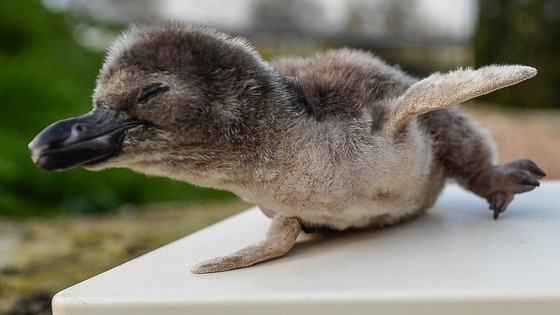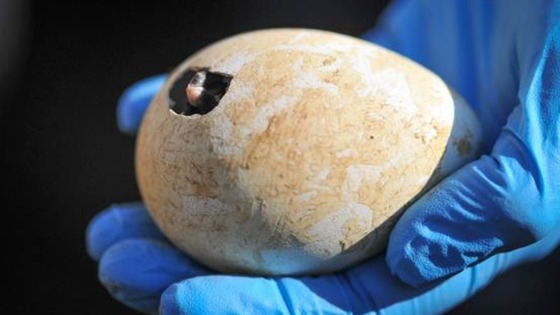 Rooney has already been joined by Gerrard, named after current England captain Steven, Banks, after 1966 World Cup winning goalkeeper Gordon, and Moore after 1966 World Cup winning captain Bobby.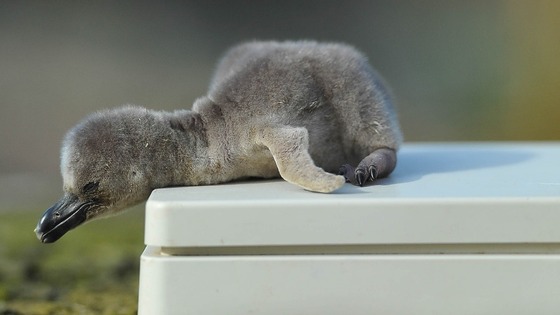 Chester Zoo funds conservation initiatives in the penguins' homeland to help them in their natural habitat, where they are faced with many pressures including over fishing of their food and habitat loss.
Emergency crews dealing chemical with incident near Chester
Wales
The Welsh Ambulance service say 12 people needed treatment after a chemical incident in Flintshire.
Two of those have been taken to the Countess of Chester Hospital.
We were called at 9.34am today, Wednesday April 9, to an incident at a commercial property on River Lane Industrial Estate, Saltney. We sent two rapid response vehicles and four emergency ambulances to the scene, where 12 people required treatment. Of the 12, two people have been taken to the Countess of Chester Hospital in a stable condition, two people have been discharged at scene and eight people remain at scene.
– Welsh Ambulance Service spokesperson
Load more updates
Back to top