Hollyoaks favourite Theresa McQueen has left the Chester-set soap in a taxi to begin a new life in Spain.
Read the full story ›
Fire crews were called out after a cow was marooned in the middle of a revolving milk mechanism machine in Cheshire.
It's thought the cow had fallen from a milking unit at a farm in Chester
A vet who was in attendance sedated the cow and the farm owner disabled the milk machine.
Fire crews removed the cow from the machinery using lines and straps.
Advertisement
The parents of Olympic athlete Beth Tweddle have spoken of the 30-year-old's surgery and recovery and have thanked the production team at The Jump and well-wishers.
Beth was injured last weekend when she hit a tree while training for Channel 4 programme The Jump.
Her parents, Ann and Jerry, said:
"The medical staff here in Austria have been fantastic, they have been so helpful, patient and incredibly attentive. We cannot thank them enough for what they've done for our daughter.

"Our thanks also go to the production team who have been helping and supporting us, and everyone who has sent a get well message to Beth. We've been reading every message to her and it really does make a difference knowing that there are so many people wishing her well. Thank you for your support.

"Since her surgery, Beth has managed to walk a few steps whilst being assisted by the nursing team. She is still very tired from the operation but the medical team are pleased with the progress she is making. At the moment we aren't certain of the timescale for her recovery. We are taking each day as it comes and will update you when there is further news."
– Beth Tweddle's parents
Chester is the 'original city of love', and a stunning new collection of romantic artefacts will to prove it, according to historians
Read the full story ›
Channel 4 has asked its producers to review safety procedures after the Chester gymnast Beth Tweddle suffered a serious neck injury while filming the entertainment show The Jump.
The programme features celebrities competing in a variety of winter sports, including ski jumping.
The athlete has undergone surgery on fractures to her neck.
Watch Mel Barham's full report:
Advertisement
Nine people have been charged after anti-fracking protesters were evicted from a camp near Chester.
Read the full story ›
Police officers and bailiffs have moved in to an anti-fracking site near to Chester to enforce an eviction order issued by the High Court.
The site, leased by fracking company IGas Energy, is situated on Duttons Lane, in Upton, Cheshire, and is the longest running anti-fracking camp in the country.
It has been fortified with tunnels, tree houses and a moat.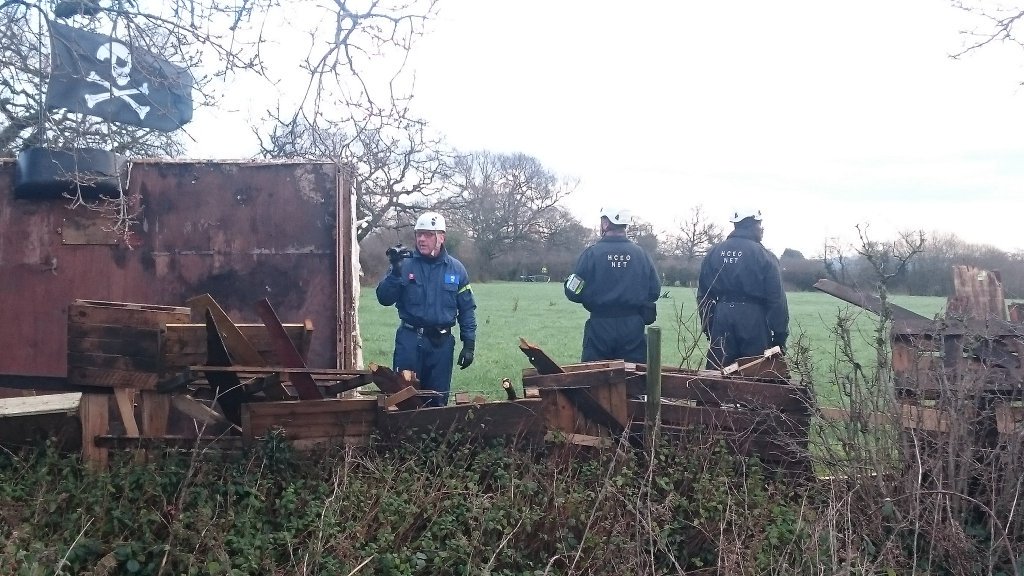 The move by police and bailiffs comes two months after protesters were ordered to leave so drilling could begin.
The protesters have now locked themselves in tunnels and on high platforms to slow down the eviction process.
Police officers and bailiffs are due to move in to an anti-fracking site near to Chester to enforce eviction order issued by the High Court.
Read the full story ›
The father of a man from Bootle, who's been jailed for five years in India, says the sentence has come as 'a massive shock.'
Paul Towers was one of six former soldiers detained after weapons were found on a ship.
Mr Towers and another man from the North West, Ray Tindall, from Chester were working as anti-piracy security guards. They've been held in the country since 2013.
The Foreign Office say there is a 90 day window for an appeal.
Mr Towers' father Don has been speaking to ITV News:
Load more updates