A woman has today been sentenced for perverting the course of justice for lying to murder investigation police about her son's whereabouts.
Read the full story ›
Hundreds of people are protesting in Lancashire over the closure of the Accident and Emergency department at Chorley Hospital.
The A&E temporarily closed on Monday because the Trust said there are not enough doctors to cover the service.
The Council says they are pressing for the unit to be re-opened as soon as possible.
Advertisement
NHS Foundation Trust, Lancashire Teaching Hospitals, have said that the A&E department was closed temporarily on Monday because they were unable to staff the emergency department.
Hospital bosses said continuing to provide a service with not enough staff members posed an unacceptable risk to patient safety.
Three doctors have now been secured to fill half of the six staffing gaps.
Read the statement here:
The board, and all our staff, along with partner agencies, are absolutely committed to reinstating the emergency department at Chorley as soon as we have the sufficient staff to ensure we can provide a safe and sustainable service, and we are all working hard to make this happen.

We need at least 14 doctors to safely staff the departments across both hospitals, and currently have a gap of six.

Currently we have potentially secured three of the doctors we need, and there are further potential candidates we are actively pursuing.

Until we are in a position where we can reinstate the emergency department we are doing everything possible to make sure effective interim arrangements are in place so patients in both Chorley and Preston areas receive prompt and safe care - and those arrangements are currently working well.
– Stuart Heys, Chairman of Lancashire Teaching Hospitals NHS Foundation Trust
A statement on behalf of Chorley and South Ribble Councils on the continuing closure of the A&E unit has been issued.
The Councils say they are pressing for the unit to be re-opened as soon as possible.
Hospital bosses said earlier today that the closure of the unit was down to serious problems with staffing levels.
Read the statement here:
We are extremely concerned by the on-going closure of the A&E department at Chorley and South Ribble Hospital and are pressing for it to be re-opened urgently.

It affects residents and visitors to the area who will be faced with longer journey times or increased waiting times as more pressure is put on the services at the Royal Preston Hospital.

We want to see a clear action plan as to what will be done to re-open the department and a more definite timescale as to when this will be done.

We also want answers to the questions many people are asking about what the future holds for both Chorley and South Ribble and Preston hospitals.

If there is any consideration being given to closing the A&E service at the Chorley site permanently, then it is important the Lancashire Teaching Hospitals Trust is upfront and outlines their plans for what the future could hold so we, and our residents, can provide our input.

Until this time, it is our view that the A&E service must continue to be provided at both sites to ensure residents get the best care possible in a timely manner.
– Statement on behalf of Chorley and South Ribble Councils
The A and E Department at Chorley Hospital is closing due to a shortage of staff.
It will close on Monday due to a lack of doctors and will operate as an Urgent Care Centre until the issue is resolved. Accident and Emergency Services will be provided in other nearby hospitals.The Lancashire Teaching Hospitals Trust says that it will try to reinstate A and E as soon as possible.
North West Ambulance Service has said it is working with hospital services by adding additional ambulances to 'mitigate' the closure of Chorley Hospital's A&E department.
Peter Mulcahy, Head of Service at North West Ambulance Service said:
We are working with Lancashire Teaching Hospitals and Chorley and South Ribble Clinical Commissioning group to mitigate the impact of this measure which will see ambulances travelling to other hospitals such as Preston, Wigan, Blackburn and Bolton instead of Chorley.

To support this, we are planning, in conjunction with our partners, to have additional ambulances available to support changes in how we deliver both our emergency service and inter hospital transfer service.

In essence, many of our patients do not need emergency care and could get more appropriate treatment elsewhere, so in the first instance consider alternatives to 999 such as pharmacies, GPs, walk-in centres, self-care or NHS 111.

Patients who call 999 and receive a response from the ambulance service will be assessed by our highly skilled clinicians who will agree upon the best plan for their care; this will include the decision on which treatment centre is best for their needs.

We currently take many of our patients to urgent care centres (UCCs) across the North West. Chorley will provide this service during designated hours and as such we will still take some patients to Chorley."
– Peter Mulcahy
Advertisement
A blast from the past was given a second chance this weekend because of his amazing voice.
Kevin Simm shot to stardom with the band Liberty X, and now he's back in the limelight again.
The 35 year old won the TV talent show The Voice at the weekend. It means a 100-thousand pound record deal.
Today Kevin was talking to Victoria Grimes:
This is the moment Liam Phillips won the BMX Supercross World Cup in Manchester at the weekend.
Phillips produced a flawless display, winning each of his six races to take a historic fourth consecutive victory on his home track in front of an exuberant Manchester crowd.
The 2015 world cup series winner was joined on the podium by Great Britain Cycling Team teammate, Kyle Evans. Switzerland's Renaud Blanc completed the podium in third.
What a day! Couldn't be happier to keep the streak alive. Standing on that top step in MCR is bloody awesome!!!!! https://t.co/UvpcpHL5R5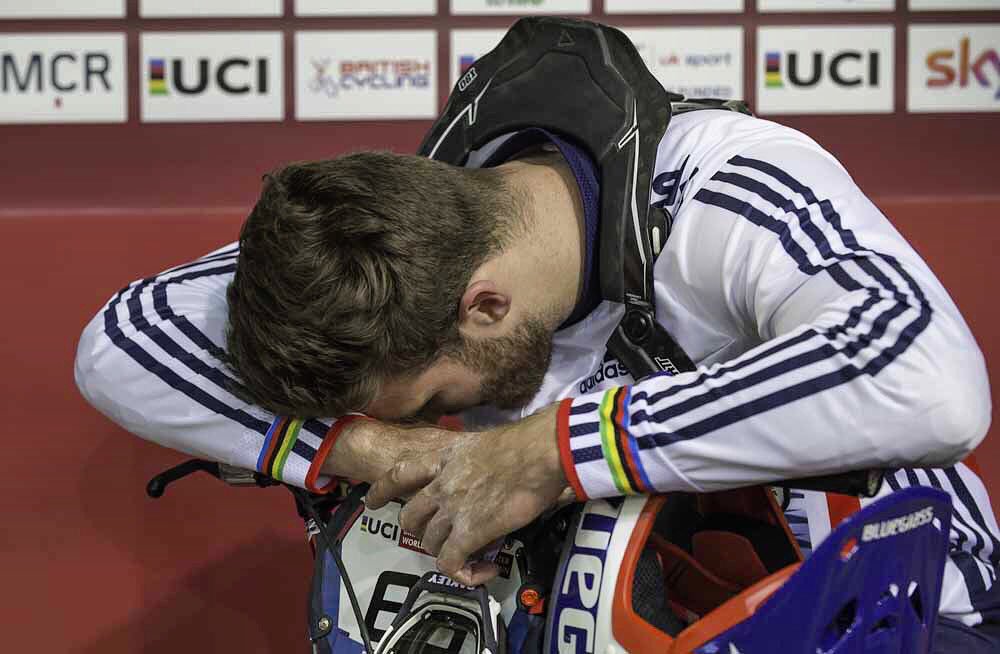 Police are becoming increasingly concerned for the welfare of a missing man.
Robert Schofield, also known as Robert Wilding, was last seen at about 2.30am on Sunday at the Accident and Emergency Department at Chorley Hospital.
He is described as 29, white, 5ft 11ins, with collar length dark brown hair. He was last seen wearing a black sweatshirt with frayed cuffs. He may have been carrying an ipad.
PC Peter Darbyshire, of Chorley Police, said: "We are concerned about Robert as it's been more than 48 hours now since he was seen. I would appeal to anyone who sees him or knows where he might be to get in touch with us. I would also appeal to Robert to contact us if he sees this appeal."
Anyone with information should contact police on 101 quoting log number 0190 of April 3rd
The countdown is on to the Rio Paralympics which take place in September.
One man hoping to be there representing Great Britain is Chorley cyclist Rik Waddon.
After winning two silvers on the track in Beijing and London he's now going for gold on the road.
Load more updates