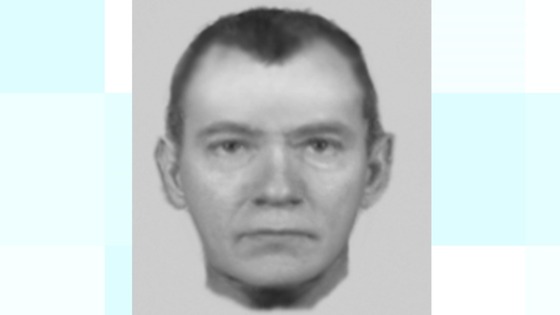 Detectives in Lancashire are trying to identify a man who fell from a railway bridge in Colne.
Paramedics were called to the scene on the town's Knotts Lane last Sunday evening, but could not save him from his injuries.
Officers have released an artist's impression of the man, who was believed to be aged between 40 and 55.
He was around 5ft 9in tall. He wore glasses, blue trousers, a blue and white checked shirt, a grey jumper, and a brown zip-up jacket.
The man carried no ID of any kind.
Detective Inspector Jez Holland said: "While he doesn't match any of our missing person's records, he is someone's father, brother or uncle and surely someone, somewhere is missing him and wondering what has happened to him."