Coronation Street is being investigated by the broadcasting watchdog after airing a controversial grooming storyline on a Saturday morning.
The omnibus, broadcast on ITV2 on June 3 at 8.50am, sparked complaints with a scene featuring three men paying for sex and following a 16-year-old character into a bedroom.
Viewers saw another character being beaten and stamped on by several men.
An Ofcom spokesman said they were investigating whether the episode contained scenes that were unsuitable for broadcast at that time.
Advertisement
Roy Barraclough, the actor who played one of Coronation Street's most loved characters, has died at the age of 81.
As Rovers landlord Alec Gilroy he delighted fans through the ups and downs of his marriage to landlady Bet.
But before he appeared on the Street, Barraclough had been a comedy hit with another North West legend Les Dawson.
Our Entertainment Correspondent Caroline Whitmore looks back at his memorable career.
Former Coronation Street actress Julie Goodyear has led tributes to her co-star and on-screen husband, Roy Barraclough, who has died aged 81.
He was best known for his role as Alec Gilroy in the long-running soap.
Barraclough made his first appearance in Coronation Street in 1972 and became a series regular from 1986 to 1992.
He briefly reappeared back in the soap in 1995 and returned for a longer 1996 and 1998.
"My dearest friend, Roy Barraclough, has passed away at 6am this morning.

"I have no words to describe how devastated I feel.

"We kept in close touch and spoke to each other at least two or three times every week.

"I will treasure all the happy times we had working and laughing together. We were just like a married couple - crazy, I know, but true.

"Rest in peace, Roy. I will always love you."
– Julie Goodyear, who played Bet Lynch
VIDEO: Roy Barraclough in Coronation Street:
Coronation Street's Beverley Callard paid this tribute:
The actor from Preston was also one half of the double-act 'Cissie and Ada', with comedian Les Dawson in the 1970s and 1980s.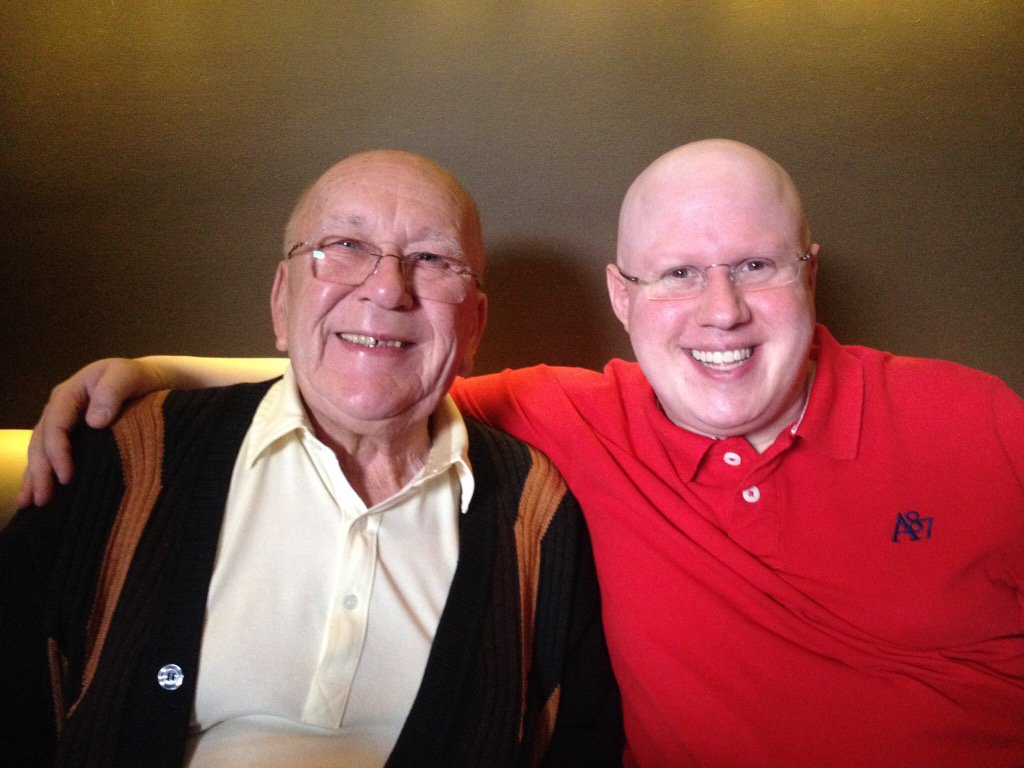 So thrilled to have known and worked with truly wonderful Roy Barraclough miss you so much Roy Are You Being Served ! Mr Grainger ! Genius.
"Roy was a delightful person as well as a wonderful actor and will be greatly missed by all of us connected with the programme.

"The fact that the character of Alec Gilroy was at the heart of the show for so many years and was held in such affection by so many fans is a tribute to Roy's genius, for drama as well as comedy."
– Coronation Street Executive producer Kieran Roberts
It is almost as famous as the soap itself, so what does the old Coronation Street look like now - and what's become of its cobbles?
Read the full story ›
Coronation Street star Lucy Fallon has met volunteers from Childline in Salford.
The charity provides a help service for children.
Lucy's character Bethany is currently involved in a harrowing storyline about grooming.
Advertisement
Coronation Street actress Kym Marsh has backed a campaign to criminalise so-called 'catfishing'.
Read the full story ›
Former Coronation Street actor Ian Puleston-Davies has opened up about his experience of obsessive compulsive disorder (OCD).
The actor has spoken about the lengths he goes to to hide his condition for a documentary that airs on BBC Wales Tonight.
He describes his OCD as "all encompassing" and told that one of his fears is "sitting down too quickly and cracking my coccyx".
"If I'm in a restaurant, I can't just sit down straight away. I have to measure the distance between my coccyx and the seat," he said.
"I can't be bobbing up and down ... I'll look like the crazy man in the restaurant. I have this smokescreen of deceit where I'm pretending to sit down but I'm actually going 'have I got my keys? I must have left them in the car' ... 'Are you happy here, we can always sit there'.
"All the time this juggling is going on ... I'm actually measuring the distance between coccyx and seat."
"If you don't indulge the voices, the noises in your head, you are under extraordinary stress which won't go away and believe me that noise can and does get very, very loud."
– Ian Puleston-Davies
He starred in Coronation Street for five years, playing builder Owen Armstrong until 2015.
William Roache has joked that he thought Coronation Street bosses were trying to write him out of the soap when he read his latest big storyline.
The actor's character Ken Barlow is left in hospital after an unknown assailant pushes him down the stairs, with members of his own family among those suspected of attempted murder.
Roache, 84, quipped: "Well my first thought was, 'Are they trying to write me out?', that was my question to Kate (producer Kate Oates).
"But once I knew Ken would recover I was thrilled with the storyline.
"Strong stories are great to do, as an actor they are very enjoyable. I have always liked the idea of having this strong family, one of the oldest families all together again."
Roache - who first appeared in the ITV show in 1960 - said it is a "great compliment" to be at the heart of the action after so many years on the cobbles.
"I do appreciate it very much, I want to be able to do it justice and to be able to continue to be part of the action," he said.
Coronation Street's Ken Barlow has incurred the wrath of viewers with a disrespectful comment about late screen wife Deirdre during a scene.
Read the full story ›
Load more updates