Cumbria County Council is trying to save nearly 83 million pounds over the next three years - that means it wants to lose 18 hundred jobs. As Tim Backshall reports, there's a warning that services will be affected: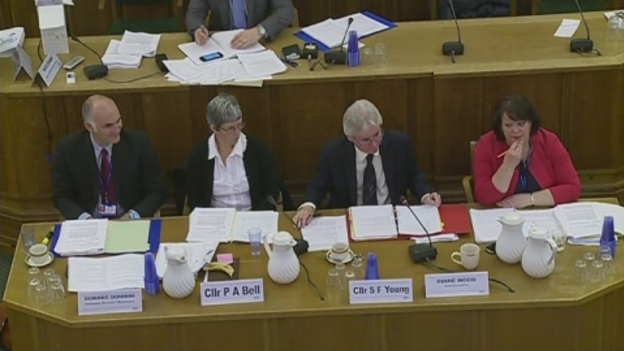 There have been tears today at the planned closure of a much loved day care centre.
Moreton Day Care in Wirral provides support and respite care for disabled adults.
But it's earmarked for closure as the council looks to save more than 100 million pounds over the next three years.
Advertisement
Campaigners fighting for the future of day-centres for adults with disabilities in Wirral will plead with the council today to keep them open.
Wirral council is planning to shut either Moreton, Heswall or Eastham day-centre as part of a package of measures aimed to saving almost 40 million pounds.
A final decision is due to be made at a meeting later.