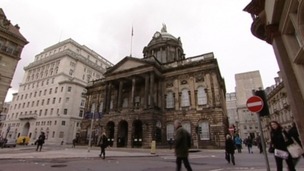 Four hundred jobs could be affected in Liverpool as the council announce cuts to save £32 million pounds.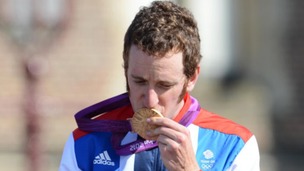 Bradley Wiggins to be given the Freedom of the Borough of Chorley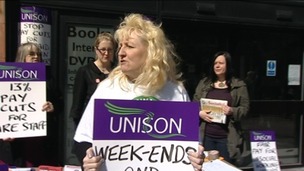 A number of services have been hit by strike action in Chester over changes to pay and conditions.
Live updates
Local elections 2012
Lib Dem MP for Cheadle and Assistant Government Whip Mark Hunter watched in Stockport's council chamber as the result was announced. Afterwards he spoke to Granada Reports and gave his reaction to the result.
Local elections 2012
Advertisement
Local elections 2012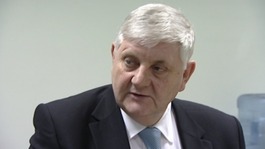 The Liberal Democrat leader of the hung council in Stockport has lost his seat to Labour.
Read the full story
Local elections 2012
Local elections 2012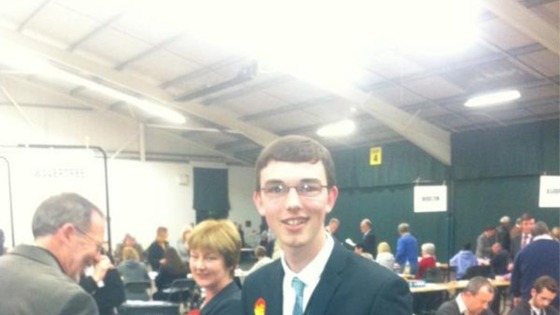 Advertisement
Local elections 2012
Manchester
Lab No change
Lab 32
Lab gain 12, LD lose 12
New council: Lab 87, LD 9
Local elections 2012
Lab No change
Lab 18, C 2
Lab gain 8, C lose 3, LD lose 3, Ind lose 2
New council: Lab 52, C 8
Local elections 2012
Lab No change
Lab 17, C 3
Lab gain 10, C lose 5, LD lose 5
New council: Lab 42, C 13, LD 5
Local elections 2012
Lab No change
Lab 18, C 1
Lab gain 4, C lose 3, Ind lose 1
New council: Lab 52, C 5
Load more updates
Back to top