Ashley Giles is to take over as Lancashire's new cricket director and head coach, with immediate effect.
Former England limited-overs coach, and Ashes-winning spinner, Giles is to fill a vacancy created after Lancashire stalwart Mike Watkinson stepped down from his position as cricket director.
Giles' twin role suggests veteran club captain Glen Chapple will not be combining the responsibility of leading the team on the field next season and coaching off it.
The task facing Giles will be to revive Lancashire's fortunes, after they were relegated from LV= County Championship Division One on the final day of the season in last month's shoot-out with Middlesex at Old Trafford.
Giles, 41, was England's limited-overs coach between 2012 and the start of this year.
He missed out to former Lancashire coach Peter Moores when the England and Wales Cricket Board combined the posts in charge of the Test and limited-overs teams six months ago.
Giles said: "Lancashire is a massive club with a rich pedigree and history, and I am thrilled by the prospect of coaching them.
"Emirates Old Trafford is a stunning international venue with excellent facilities, and I cannot wait to work with the players and staff.
"It is our intention to return to Division One - but our main aim is create something both successful and sustainable, which a club with such an incredible history deserves."
Giles had a successful period coaching Warwickshire, after retiring as a player.
He was most recently linked with the coaching vacancy at Somerset - and when Matthew Maynard landed that job, Giles immediately became a front-runner should the opportunity arise at Old Trafford.
Lancashire chairman Michael Cairns said: "Ashley Giles is a highly respected and regarded coach with a track record of success in the county game, and has a tremendous amount of international experience garnered through a playing and coaching career.
"He is an exceptional candidate for a county like Lancashire, and we are delighted to have secured his services."
Mike Watkinson has stepped down as Lancashire's cricket director, the county have announced.
Watkinson leaves the club in the wake of their relegation to the second division of the LV= County Championship, having spent 32 years with the Red Rose in various capacities.
The former England all-rounder, 53, both played for and captained Lancashire before becoming cricket manager in 2002 and, for the last five years, the county's cricket director.
Watkinson said in a Lancashire statement he was "looking forward to a new challenge" after calling time on his Old Trafford career.
Advertisement
Andrew Flintoff's revealed he spent many of his days as an England cricketer battling bulimia.
The former all-rounder from Preston, who also struggled with depression, has revealed for the first time - that he was troubled too by the eating disorder.
If he thought he had over-indulged, he would hide away from team-mates in the toilets during the lunch break and make himself sick - before going back out to bowl or bat for his country. He was talking onon 'Piers Morgan's Life Stories: Andrew Flintoff', to be broadcast on ITV on Friday.
"I thought I couldn't really tell anyone because of the world I was in - professional sport, you don't want to give anything away."

"You almost want to come across as being bullet-proof, and that was part of my make-up."
– Andrew "Freddie" Flintoff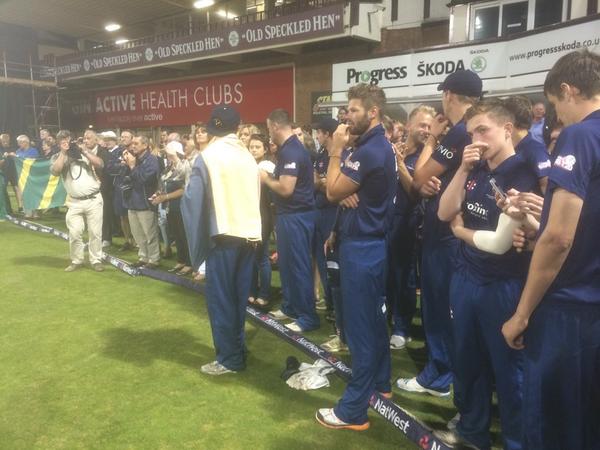 Andrew Flintoff is making his Lancashire first-team comeback today.
The former England captain is in the Lightning side to face Worcestershire Rapids at New Road in the NatWest T20 Blast.
Earlier he tweeted a picture to mark the occasion.
Advertisement
Would love to be in the squad tomorrow night but the lads are on a role and besides the things you work hardest for are the most fun !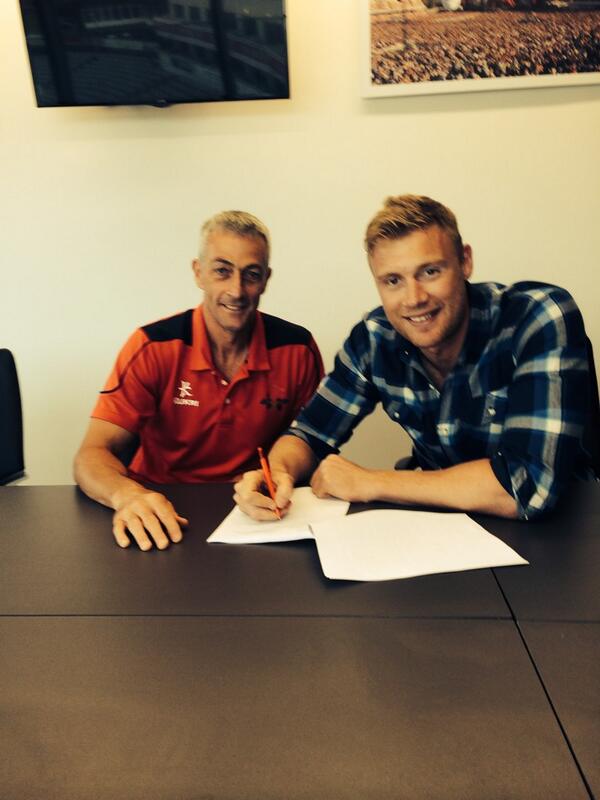 Andrew Flintoff has come out of retirement to join the Lancashire Lightning's cricket squad for this year's T20 Blast campaign.
Read the full story ›
Andrew Flintoff is poised to make a shock return to cricket after Lancashire announced they are in talks to bring back the former England all-rounder for their NatWest T20 Blast campaign.
Flintoff has not played competitively in nearly five years and bowed out of the game in a blaze of glory by helping England regain the Ashes in 2009, with his retirement, due to a succession of injuries, officially confirmed the following year.
But his old county have made no secret of the 36-year-old training with the first-team squad and working with academy players this season, while earlier this month, the Red Rose tellingly refused to rule out the prospect of Flintoff ending his retirement.
The chances of an imminent comeback are unlikely, with Lancashire beginning their T20 Blast campaign on Friday at Nottinghamshire, but Tuesday's announcement brings Flintoff a step closer to a surprise return.
"We are in talks with Andrew over possible involvement with the club during the NatWest T20 Blast campaign," said a Lancashire statement.Flintoff has embarked on a successful career in the media since retirement, featuring in a number of television and radio shows for the likes of Sky and the BBC.
Load more updates