Cloudy skies, spells of rain and strong gusty winds continue across the northwest over the next few days
Read the full story ›
Wet and cloudy for most with some clearer spells later. A cold start to the night but further rain and strong winds into Tuesday
Read the full story ›
Advertisement
Extreme weather has caused chaos across the region.
A huge tree has crushed vehicles at the Paddington House hotel car park in Warrington.
The fire service said no one was injured.
This is the sight that met one of our officers called out to a fallen tree in Warrington. Fortunately no casualties. https://t.co/qtZE6mFGDf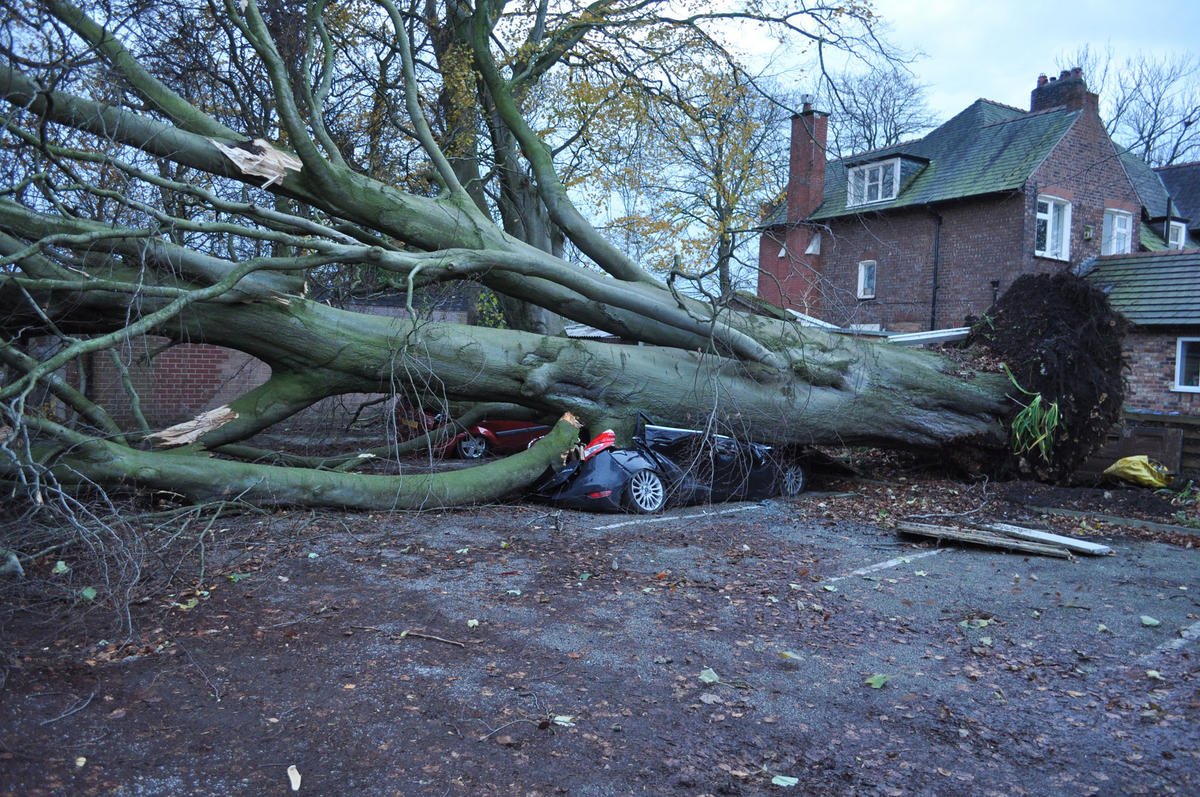 There are a number of road closures in place following the stormy weather over the weekend. Emergency teams are dealing with fallen trees and power lines.
Reports of A50 Latchford Swing Bridge blocked between B5157 Thelwall New Road / Greenbank Road and B5156 Station Road. There are reports the bridge is stuck in an open position.
Has your area been affected by the storm? Here are some photos from across the region.
Read the full story ›
The Chancellor, George Osborne, has confirmed that the high speed rail link between Crewe and Birmingham will open 6 years early in 2027.
Read the full story ›
Advertisement
Stormy mixed week across the NW. More weather warnings for the start of the new week
Read the full story ›
Windy this week at times with heavy rain and turning much colder. Frost expected Wednesday and Thursday nights
Read the full story ›
Storm Clodagh is causing damage right across Greater Manchester with gusts of wind up to 75mph
Read the full story ›
No service on Northern Rail between Chester and Stockport due to fallen tree on the line at Delamere.
Load more updates