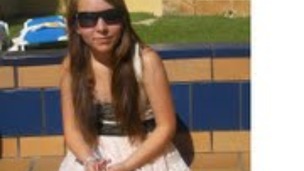 The family of a teenager who died following a collision in Cumbria have paid tribute to a "very beautiful girl."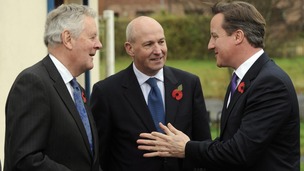 Cumbria Police raid arrest a 3rd alleged "whistleblower" over leaked details of a crime commissioner's £700 trips in chauffeur-driven limo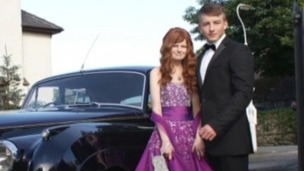 A fashion show is being organised in memory of Alice Pyne, the campaigning teen who died of leukaemia
Live updates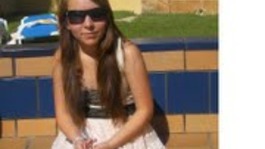 The family of a teenager who died following a collision in Cumbria have paid tribute to a "very beautiful girl."
Read the full story
Pedestrian dies in collision
Cumbria collision victim named
A teenager killed after a collision in Cumbria has been named as Bethany Louise Crook.
Bethany died at Furness General Hospital after she was involved in a collision with a minibus yesterday.
Advertisement
Pedestrian dies in collision
Fatal road traffic collision
Police in Cumbria say a girl has died after being in collision with a mini bus.
It happened on the A590 near Ulverston.
The girl, believed to be in her teens, was taken to Furness General hospital but doctors were unable to save her.
The mini bus driver and his passengers were uninjured.
Cumbria PCC in expenses row
Cumbria Police Chief denies influencing investigation into 'whistleblowers'
by Daniel Hewitt
Cumbria's Police Crime Commissioner Richard Rhodes has apologised for spending £700 of public money on a chauffeur-driven Mercedes, but denies influencing the investigation into the suspected whistleblowers.
Cumbria Police raided a property and arrested a third alleged "whistleblower" on Thursday over leaked expenses following the arrest and suspension of two police workers last week.
"It would be completely inappropriate for me to try to find out what was going on or influence that process.

"At no point have I endeavoured to influence the investigation that the Chief Constable and his colleagues are undertaking.

"The PCC has no business in that sort of activity."Nobody, nobody will accuse me of exceeding my brief."
– Richard Rhodes, Cumbria PCC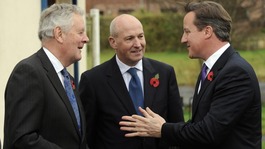 Cumbria Police raid arrest a 3rd alleged "whistleblower" over leaked details of a crime commissioner's £700 trips in chauffeur-driven limo
Read the full story
Tributes for boat death victims
National
Police investigation to focus on boat's generator
Officers investigating the Windermere boat deaths will look closely at the vessel's generator, Detective Inspector Mike Brown, of Cumbria Police, said today.
He also told reporters there were issues with the aftermarket generator that were "clearly evident".
Advertisement
Tributes for boat death victims
National
Eyewitness recounts Windermere boat tragedy
An eyewitness has praised the professionalism of the emergency services in responding to the Lake Windermere boat tragedy, which claimed the lives of Kelly Webster, 36, and her 10-year-old daughter Lauren Thornton.
Tributes for boat death victims
National
Report: 'Faulty generator' caused boat tragedy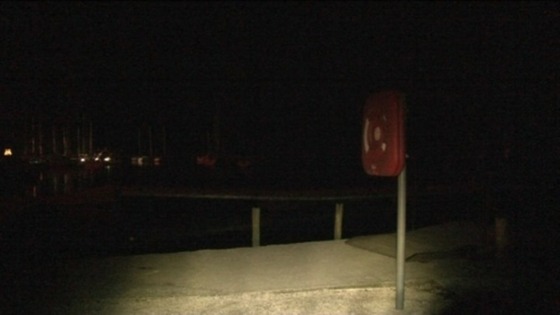 The deaths of a 36-year-old woman and a 10-year-old girl in Windermere may have been caused by a faulty boat generator, The Telegraph reported.
Tony Rothwell, who manages Bowness Bay marina, said lake wardens told him that the victims' boat had been fitted with a faulty generator, which was connected to a fan heater.
Mr Rothwell said: "It was an amateur job, the boat had been fitted with a generator and the exhaust has leaked. It had been a very cold day and the fan heater was connected to the generator. It is a terrible tragedy."
Tributes for boat death victims
National
Duncan Bannatyne: 'Tragic' incident on Windermere
The unfolding incident, at a jetty near Bowness, was witnessed by businessman and television personality Duncan Bannatyne who remarked on the police and ambulance activity to his followers on Twitter.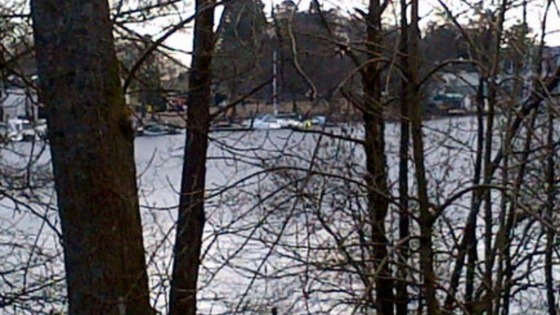 The Dragon's Den star later posted a photograph of the scene, saying: "Tragic accident over there I am afraid."
Tributes for boat death victims
Border
Woman and child die at Windermere
A woman and a young girl have died and a man is seriously ill in hospital after suffering breathing difficulties on board a boat at Windermere in the Lake District.
The 36-year-old woman and a 10-year-old girl were both from the Leyland area of Lancashire.
Load more updates
Back to top