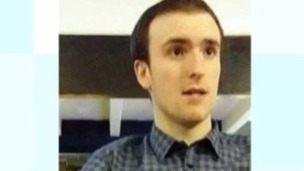 Police have found the body of missing 20-year-old Matthew Jordan in Lake Windermere.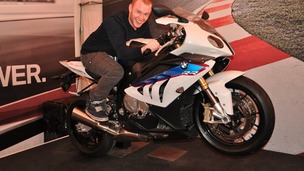 Police watchdog the IPCC are investigating a crash which claimed the life of a motorcyclist near Barrow.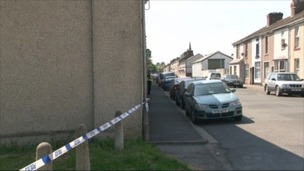 John Jenkin murdered his mother and sister just two days after he was taken to a mental health unit following a suicide attempt.
Live updates
A farmer in Bowness-on-Windermere is urging dog owners to keep their pets on a lead after two of his sheep were attacked.
Alan Clark's pregnant ewes needed stitches after a dog attack last week. The National Park is considering moving the footpath and creating a fenced-off bridleway, which some locals don't want. This was the third attack in three months.
The Environment Agency is warning that high winds, rain and tidal surges could cause disruption in Cumbria today and over the weekend.
The Met Office has issued 'yellow alerts' for rain and wind from today through to Sunday. Heavy rain is forecast, with the possibility of snow over higher ground.
Strong winds are also expected over Saturday and Sunday which, combined with high tides, could lead to coastal flooding caused by large waves and spray.
Heavy rain on already saturated ground will also heighten the risk of river and surface water flooding across the region.
Advertisement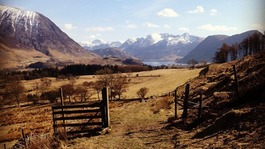 Cumbria Tourism is spending £500,000 on a new campaign to promote the Lake District.
Read the full story
Cumbria Fire and Rescue Service is asking people to be careful when using lanterns to celebrate the Chinese New Year.
The lanterns have caused serious fires elsewhere in the country. The festival is on the 31st of January.
Cumbria Police have launched an operation to combat livestock theft in the region.
The force is encouraging farmers to check stock, keep gates and fences in a good condition and use ear tags and horn brands.
A spokesman said: "Livestock theft has a significant impact on farmers [...] Losing stock they have reared and cared for is upsetting."
The police operation comes after a number of livestock were stolen across Allerdale recently.
Work will start in January 2014 on major improvements on Main Street in Cockermouth.
Cumbria County Council is investing nearly £1.7 million in the works, which have been timed to take place after the busy Christmas and New Year period.
The works, which will be carried out between Sullart Street and Cocker Bridge, include:
The improvement work will start on Monday 6 January 2014 and is expected to be completed in July.
Resurfacing the carriageway
Renewing the existing drainage system
Repaving the north footway
Renewing the lighting columns throughout Main Street
Councillor Keith Little, Cumbria County Council's Cabinet member for highways and transport, said
"We are investing nearly £1.7 million in this essential scheme which will bring major improvements to the centre of Cockermouth. We have timed the works to avoid the busy period leading up to Christmas and will do all we can to ensure traffic flows smoothly. Some disruption will be unavoidable and we apologise for any inconvenience, but once the scheme is completed, everyone will benefit from a much improved town centre."
– Councillor Keith Little, Cabinet member for highways and transport
Advertisement
Police have identified the man who died in a river yesterday as 48-year-old Simon Martindale from Hest Bank in Lancaster.
Mr Martindale and his dog were seen in the river at approximately 2.25pm, but the man was swept away by the fast moving water at the River Rothay, Ambleside.
His body was found at 3.30pm following a search. The dog managed to get out of the water.
Police are urging people to stay away from the water's edge and not to enter the local rivers or lakes as the water is fast moving and can be very dangerous.
Consultant-led maternity services look set to stay in Barrow after health bosses recommended not to downgrade the services.
The plans, which would see the consultant let unit saved for the 'forseeable future', are set to be approved at a meeting with the commissioning board this afternoon. It comes after a long running campaign to save the unit from moving to Lancaster.
People are being given the chance to recreate one of history's most famous flights.
A group of enthusiasts are building a replica of the Waterbird, Britain's first successful seaplane.
But they've run out of money and want people to buy shares in the seaplane to try to get it off the ground.
A boy from south Cumbria was one of the first children in the world to be diagnosed with a newly recognised and very rare illness.
Klayton Wilson suffered from an extremely rare form of anaemia and has other conditions but thanks to Doctors in Manchester, he's making an amazing recovery.
His family now want others to know about the condition. They've been talking to Hannah McNulty:
Load more updates
Back to top