There was no wooly thinking on display as Regimental Mascot Derby has been rewarded for his good behaviour with an Army promotion.
Read the full story ›
Advertisement
The son of the oldest person to die in the Hillsborough disaster has told a court how he saw "sheer terror" on his father's face during the crush.
Gerard Baron junior said he tried to protect his father as the pressure of bodies became unbearable.
Mr Baron said: "My dad turned around to face me and he had a look of just sheer terror on his face... I just said to him that he would be ok."
The witness, who was 26 at the time of the 1989 disaster, went to the Liverpool match with Gerard Baron senior, a 67 year old retired postmaster from Preston.
Speaking via videolink from his home in Australia, Mr Baron jnr said he lost sight of his father after his arms buckled under the pressure.
The inquest heard a St John Ambulance volunteer tried to put an oxygen pipe through the pen fence into the pensioner's mouth but Mr Baron showed no obvious signs of life.
Manchester United have agreed a fee of £36million for the 19-year-old Monaco striker Anthony Martial.
Martial was allowed to leave France's training camp to travel to Carrington for a medical earlier today.
Provided Martial passes those medical tests, he will become the most expensive teenager in football history.
The current most expensive teenager in world football is Luke Shaw, who signed for United for a fee that could rise to just over £30million last summer.
Martial's first club, Olympique Lyonnais, were the first to offer their congratulations.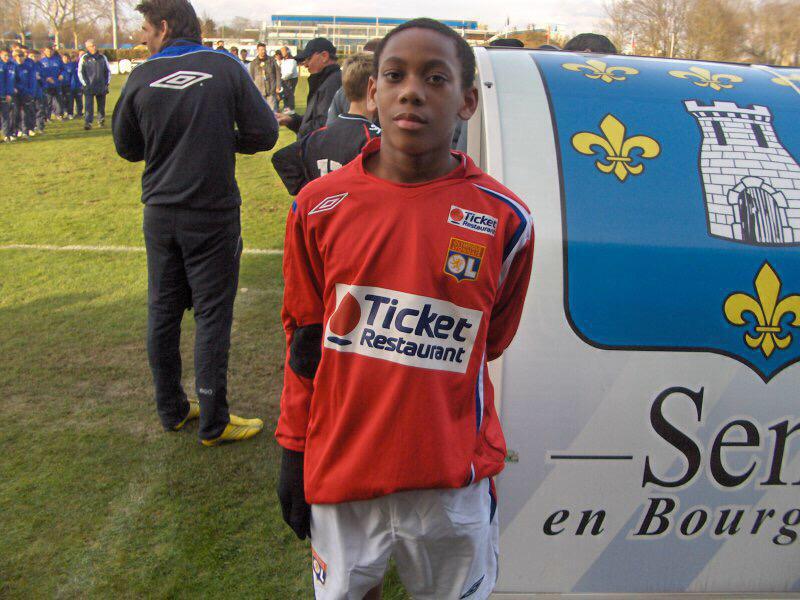 Martial is a 19-year-old French striker who signed for Monaco from Lyon for just #3.7million two years ago.
The teenager, who can play either on the wing or up front, scored 10 goals in 44 appearances for Monaco last season. He has played three times for the Ligue 1 club so far this term.
United's pursuit of the player came completely out of the blue.
The club had been linked with the likes of Gareth Bale, Thomas Muller, Neymar and Edinson Cavani this summer, but they have decided to invest their money in Martial instead.
Coronation Street fans have been given a teaser of what they can expect from the live episode later this month.
The ITV drama will broadcast a live, one-hour long special programme to mark the network's 60th anniversary later this month.
Show bosses have titled the programme Nowhere Left To Run and say the programme will see David, Kylie and Sarah Platt pushed to the edge by evil drug dealer Callum Logan.
Taxpayers are footing a multimillion-pound bill to clear up illegally dumped waste.
Read the full story ›
Advertisement
As part of their renewed appeal to find Steve, police have issued an updated image of how Steven might look now, at the age of 30.
"Someone out there must have some information about Steven in relation to his disappearance, his whereabouts or his movements since 2005 - and we are urging them to come forward and speak to us.

"At a time of year when many Brits are heading abroad we are asking holidaymakers to keep their eyes peeled and to let us know of any potential sightings of Steven – or any information, which could assist in the search for him."
– DI Gary McIntyre, Cheshire Police
A woman in her 20s was dragged from her parked car outside John Lewis and raped, police say.
The woman was in a car park at the far end of John Lewis car park in Cheadle on Friday evening when a man opened the door and dragged her into some nearby bushes and raped her.
The attacker, described as Asian and approximately 40 years old, then ran off into undergrowth near Wilmslow Road.
The attack happened around 7pm on Friday but reported to police on Sunday.
Detectives say, the offender was of medium build, with black hair and had a heavily pock-marked and open-pored skin on his face, with a thick black mono-brow, wearing black jogging bottoms.
This young lady has suffered a deeply traumatic ordeal and we have a team of detectives who are working on this case to try and identify the man that did this to her.

We believe that the area close to where the victim was parked in her car is used as a cut-through between Wilmslow-Handforth by-pass and the junction of Wilmslow Road and Etchells Road and we are appealing for anyone that may have seen a man fitting this description hanging around this area, to please get in touch.

The description of this attacker is very distinctive, with deep pock-type scars on his face and I am hoping that this may jog someone's memory to call us, so we can find the person responsible and take him off our streets."
– Detective Inspector Richard Ennis, Greater Manchester Police
The family of a young man from Cheshire who went missing on holiday are appealing for help 10 years on.
Read the full story ›
Load more updates