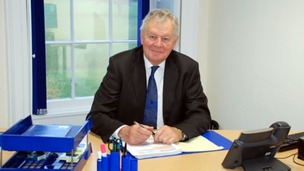 No one will be prosecuted after a six-month police investigation into a whistle-blower who leaked a crime commissioner's expenses claims.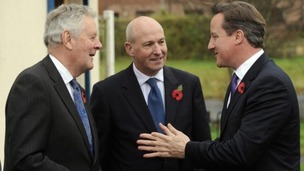 No one will be prosecuted after a six-month long police investigation into a whistle-blower who leaked a crime commissioner's expenses.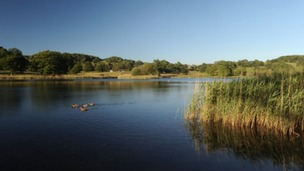 A lake in Cumbria which inspired William Wordsworth and Beatrix Potter is up for sale on eBay.
Live updates
Crash bus driver bailed
We despatched five ambulances and the Hazardous Area Response Team (HART) to the scene with the first crews arriving at 8.41am.

All 10 patients have now been taken to hospital; one patient airlifted to Royal Preston with non life-threatening head, arm and neck injuries, one adult with a head injury, one adult with rib injury and one adult with neck pain taken to Royal Lancaster.

Six children with minor injuries have also been taken to Royal Lancaster. All patients have non life-threatening injuries.
– North West Ambulance Service NHS Trust spokesperson
Crash bus driver bailed
Border
North West Ambulance Service NHS Trust has sent five ambulances to the scene of a crash between a lorry and a bus carrying schoolchildren.
Around 20 people are thought to have been injured in the crash.
"At this stage, it is too early for us to confirm the number of casualties, but we believe this to be in the region of 20 people."

"We are currently assessing the scene and working closely with other members of the emergency services, with our priority being to ensure people receive the medical help they need as quickly as possible.

"Our primary role is to assess the level and nature of injuries, and ensure that those people most in need are treated first and taken to hospital."
– Spokesman for North West Ambulance Service NHS Trust
Advertisement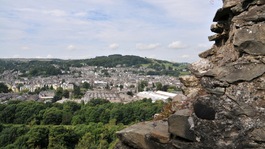 A lorry crashed into a bus carrying schoolchildren today. Emergency services are dealing with the collision on the A685 in Kendal.
Read the full story
Farron appeals for county boost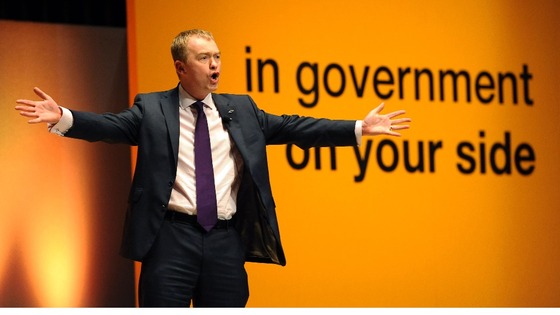 South Lakes MP Tim Farron is calling for the government to look at making Cumbria the first 'county deal'. The plan is based on the city deals offered to major conurbations in the UK.
City Deals are agreements between government and a city that give the area control to take charge and responsibility of decisions that affect their area.
The first wave of City Deals are with the 8 largest cities outside of London. City Deals - Wave 2 involves 20 cities. Tim would like Cumbria to be next area to get these powers.
In the North West, Preston, South Ribble and Lancashire have applied jointly for a deal.
Mr Farron said: "The government says it is committed to helping grow local economies. I have asked them to look if we can give powers back to local councils and support job creation.
"From Carlisle to Kendal and Barrow to Penrith, I know that if we are able to make this bid it will help to unlock millions of pounds and bring major decisions back from Whitehall into local communities.
"I would like all the districts and the county council to bid for these powers and funds and help unlock our economic potential."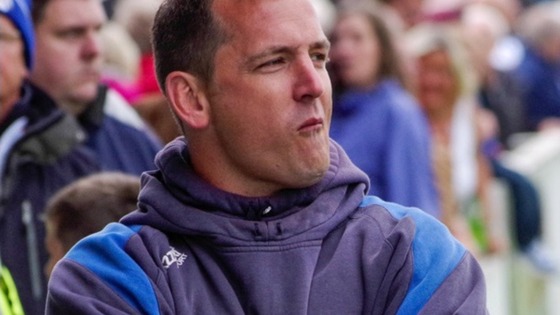 Barrow have parted company with head coach Darren Holt, 48 hours after they avoided relegation from the Kingstone Press Championship.
The Cumbrians beat Keighley 24-14 in their last match of the season at Craven Park on Sunday to ensure survival, but that was only their eighth win in 26 matches.
In a statement, the club said Holt was asked to stand down with immediate effect.
"Both parties reached an amicable agreement," the statement added.
"Darren's remaining contract term will be honoured by the club and Darren has requested that a substantial part of his remaining contract will be paid into the floodlight appeal.
"The board of directors would like to thank Darren for his years of dedication to Barrow Raiders both as a player and coach. Everyone on the board wishes Darren all the best in the future."
The Walney Wind Cheetahs, who have won the prize for England's Running Group of the Year, are holding special training programmes for teenagers and disabled athletes.
They will be demonstrating their new found fitness in a run on Walney Island this weekend.
Advertisement
Two people have been arrested after serious assault on a woman in Barrow on Thursday morning.
Police were called after reports a woman had been assaulted.
Ambulance crews found a 38-year-old woman with stab wounds. She was taken to Furness General Hospital and is in a stable condition.
A man aged 34 and a 21-year-old woman woman, both from Barrow, were arrested on Thursday night on suspicion of Section 18 wounding.
Both are still in custody.
Windermere speeding targeted
Border
Speeding on Windermere in the Lake District is now being controlled with the help of state-of-the-art marine trackers.
It has cost the Lake District National Park thousands of pounds - but not everyone is happy with the investment.
Fiona Marley Paterson reports:
Windermere speeding targeted
Border
Andy Dell is a park ranger for Windermere and he hopes the new radar technology will help make the lake safer for visitors:
The number of people caught drink-driving in Cumbria has halved compared to this time last year.
A campaign by Cumbria Police ran throughout June and targeted those driving under the influence of alcohol and drugs.
The main focus of the campaign was drivers under the age of 25, especially those drinking during the day and driving in the evening.
Police say that while the figures are down, a number of people are still taking a risk.
Load more updates
Back to top