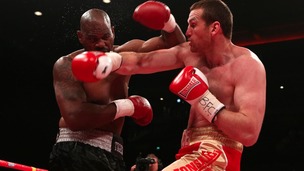 David Price's boxing career in dire straits after he suffered a second defeat to Tony Thompson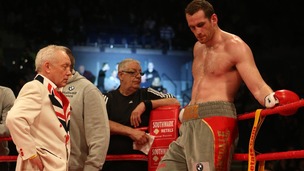 Frank Maloney taken out of Liverpool's Echo Arena on a stretcher by paramedics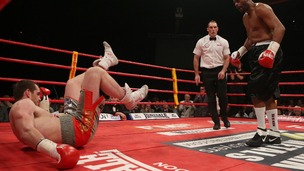 Liverpool heavyweight boxer David Price suffers a dramatic second-round knockout to lose his first fight as a professional
Live updates
David Price suffers second boxing defeat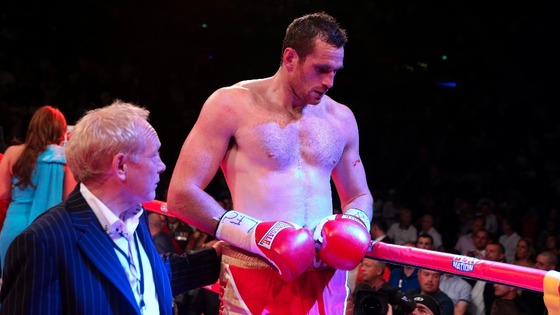 After losing his heavyweight boxing clash with Tony Thompson at the weekend, Liverpool's David Price says he needs to come to terms with a 'major disappointment.'
David Price suffers second boxing defeat
David Price will go back to the drawing board with his mentor Lennox Lewis after suffering another devastating stoppage defeat to Tony Thompson.
The giant Liverpool heavyweight was desperate to beat Thompson after his shocking loss to the American in February.
But the American proved it was no fluke by getting off the canvas to stop Price in the fifth round of their rematch at the Echo Arena last night.
Price linked up with former heavyweight champion Lewis to prepare for the fight and the pair will continue to work together.
"We know what we need to fix so we'll go back to the drawing board and fix it.

"David is still British champion and that's not easy to do. He's a big man in the game.

"You have to work very hard and answer a lot of questions in that ring that the crowd are going to put to you.

"They're going to ask you if you have a good chin, if you have good stamina, if you can box on the inside, on the outside, and if you cut easily."
– Lennox Lewis
Advertisement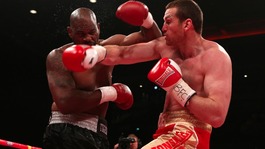 David Price's boxing career in dire straits after he suffered a second defeat to Tony Thompson
Read the full story
Price and Thompson meet again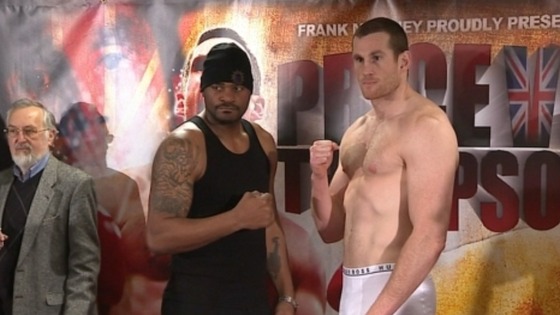 Liverpool boxer David Price will come face to face with Tony Thompson later for the first time since his surprise defeat in February, ahead of a rematch in Liverpool in July. The American beat the British and Commonwealth Champion in two rounds
David Price is desperate to "put things right" against Tony Thompson after confirming his American conqueror has agreed to meet him in a rematch.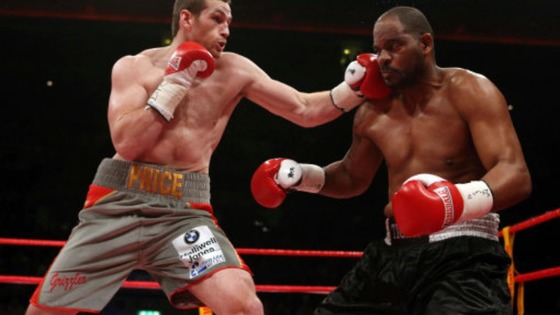 The Liverpudlian heavyweight saw his unbeaten record demolished by 41-year-old veteran Thompson in a shock second-round stoppage defeat on February 23rd.
He will return to Liverpool's Echo Arena for the Thompson rematch again on July 6th.
David Price
Liverpool heavyweight David Price insists he'll bounce back from his crushing defeat at the weekend. Price lost his unbeaten record when he was knocked out by American Tony Thompson in the second round at Liverpool's Echo Arena on Saturday
Advertisement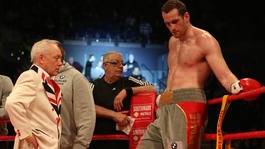 Frank Maloney taken out of Liverpool's Echo Arena on a stretcher by paramedics
Read the full story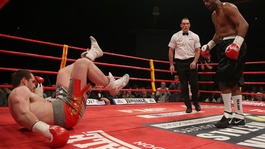 Liverpool heavyweight boxer David Price suffers a dramatic second-round knockout to lose his first fight as a professional
Read the full story
Granada Sport
Liverpool's David Price will move a step closer to a world title bout if he can beat American Tony Thompson tomorrow.
Load more updates
Back to top