Driver makes lucky escape from car fire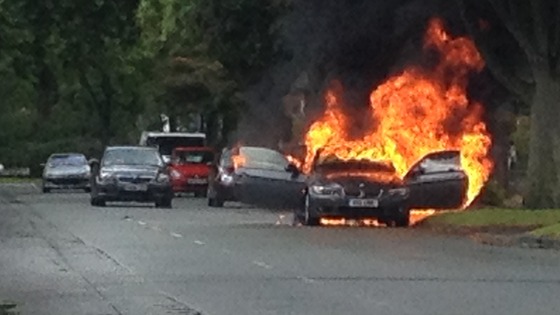 A driver escaped from a burning car in Greater Manchester, just moments before it was engulfed in flame.
Zuber Lulat smelled smoke inside his BMW 3-series, as he drove along the M60.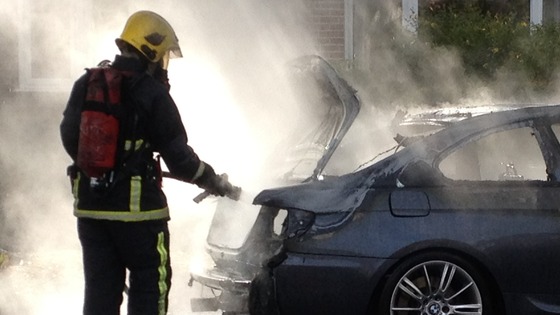 The optician pulled off the motorway at Davyhulme, as smoke filled the back of the car. He grabbed his eye testing kit from the boot and ran clear. Seconds later, the vehicle became a mass of flame.
Firefighters arrived minutes later to drench the blaze, revealing melted plastic panels and windows. The interior was reduced to ash.
Mr Lulat told ITV News it "had not hit him" just how fortunate he was to get out. He says he is gutted to have lost his "pride and joy".