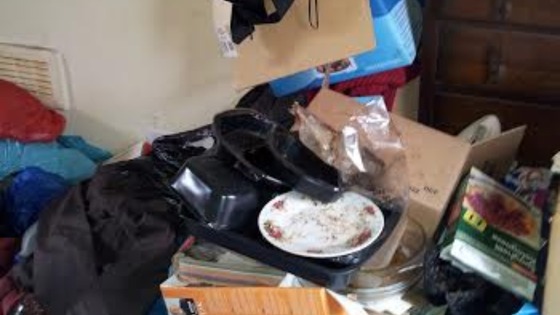 A woman from Salford is facing eviction after she left a dead dog in her kitchen for several days.
Salix Homes who provide social housing sought legal action to seize the property on Monsal Avenue from Margaret Martin after the grim discovery was made last year.
A recent court hearing heard how Martin, 62, allowed the property, where she has lived since 2007, to fall into an appalling state with piles of rubbish discovered in the house and in the garden.
The court granted a 3 year suspended possession order, the conditions stipulate Martin must ensure the property is kept in an acceptable condition and must allow housing officers to inspect the condition of the property. She also must not keep an animal at, or allow an animal into the property.
If Martin breaches the terms of the Order within the next three years, she could face eviction.
Following the discovery of the dead dog, the RSPCA also sought legal action against Martin who pleaded guilty to the failure of duty of care towards an animal. She will be sentneced next week.
Claire Taylor, from Salix Homes, said: "This has been a very difficult case for everyone involved.
"Our officers made numerous attempts to engage with Martin to assist her to clean up the property in order to maintain her tenancy, but she refused to co-operate or even allow us access to the property, which is a serious breach of tenancy and one that we take very seriously.
"We will now be monitoring Martin closely to ensure she complies with the terms of the Order, but if she is found to be in breach of the Order Salix Homes has the legal right to enforce the Possession Order, which could lead to eviction."