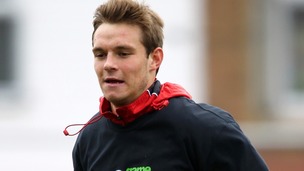 Gerard Kinsella has been banned for two years, after a sample he gave tested positive for a banned steroid.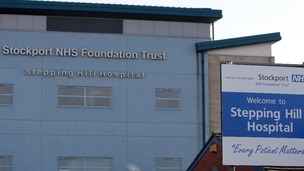 Police warn drug users about a contaminated batch of "green apple" ecstasy tablets, after four people were taken to hospital in Stockport.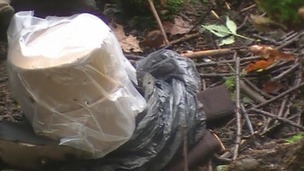 Six people have been jailed following an investigation into a multi-million pound drug dealing ring.
Live updates
Drugs and cash seized in Stockport
This is a significant recovery and has come about as a result of months of investigative work and planning.

Bringing to justice those who blight our communities by peddling drugs is an absolute priority for officers across Stockport and today's seizure will significantly dent the activities and ambitions of those involved in such activity.

If anyone has any information about those involved in the sale and supply of drugs I would urge them to contact the police in absolute confidence.
– Inspector Steve Dix, Greater Manchester Police
Drugs and cash seized in Stockport
Hundreds of thousands of pounds of cash and drugs have been seized following raids in Stokport.
Officers executed 13 warrants, arrested 10 people and seized an estimated £500,000 in suspected drug money.
Police also seized 3kg of cocaine with an estimated street value of £500,000.
Advertisement
Drugs and cash seized in Stockport
Hundreds of thousands of pounds of cash and drugs have been seized by police following a raid in Stockport.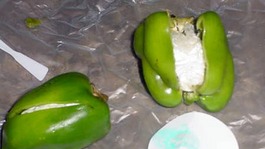 A drug trafficker from Greater Manchester has been jailed for trying to smuggle cocaine-stuffed peppers through Manchester Airport.
Read the full story
Cannabis farm crackdown
Cannabis was reclassified from a class C to a class B drug in 2009. Dealers caught selling the drug can face up to 14 years in prison.
Possession of the drug can lead to anything from an £80 fine up to five years imprisonment.
Cannabis farm crackdown
As police across the region pledge a crackdown on cannabis growers in the North West, forces have released a list of tell-tale signs that a farm may be in operation.
Strange smells and sounds
Frequent and varied visitors to a property, often at unusual times
Gardening equipment being taken into a property, such as plant pots, fertiliser, fans or industrial lighting
Windows are sealed and covered or the curtains are permanently closed
Heat from an adjoining property
Advertisement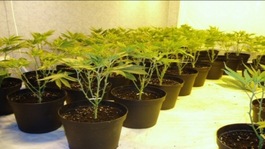 Merseyside Police made 11 arrests and seized nearly 1,200 cannabis plants on the first day of a month long crackdown on cannabis growing.
Read the full story
Cannabis farm crackdown
"Officers have today discovered a substantial cannabis cultivation in a house which is solely being used for this purpose.

We would take this opportunity to appeal to the public to continue to report suspicious activity or information to stop those involved in the drugs trade."
– Sgt Julian West - Skelmersdale Police
Cannabis farm crackdown
Lancashire Police have discovered a "substantial" number of cannabis plants at a house in Ormskirk.
Cannabis farm crackdown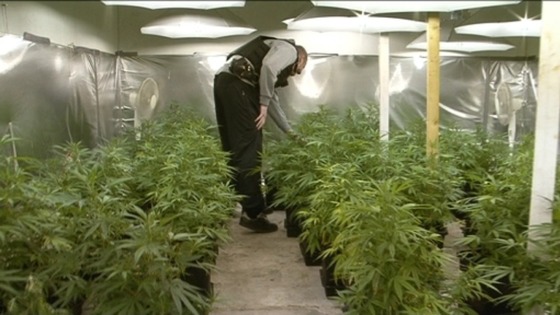 Police forces across our region have launched a crackdown on those who grow and sell the drug. They warn that the last few years have seen a big increase in small so-called cannabis farms springing up in our region - many run from rented properties in the heart of otherwise respectable areas.
Load more updates
Back to top