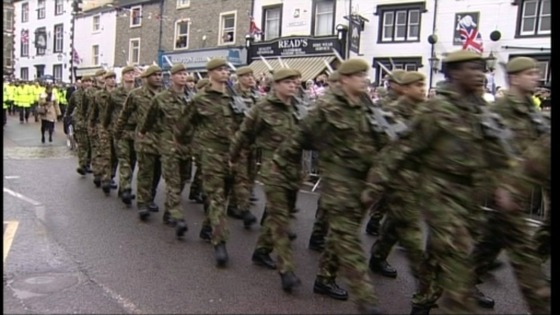 Soldiers from the 1st Battalion the Duke of Lancaster's Regiment will parade through Burnley today to celebrate their return from Afghanistan.
4 hundred and 30 soldiers from the battalion arrived back from Helmand Province last month.
Colonel Chris Owen, Regimental Secretary of The Duke of Lancaster's Regiment, said:
"As the Infantry Regiment of the North West of England we are immensely proud of the longstanding, close bonds we have with the region's communities.
We are particularly honoured that the 1st Battalion, on its return from Afghanistan, is able to parade through Burnley and say thank you for the tremendous support it received from the town whilst it was away."