Coronation Street favourite Samia Ghadie has tweeted about her ''beautiful and healthy' son Yves Joseph.
Read the full story ›
A motorist has captured video of a mobility scooter rider pulling a wheelie, before running a red light and narrowly avoiding a bus.
Read the full story ›
Advertisement
Rebecca Long-Bailey (Lab) 21,364 (49.38%, +9.28%)
The Rev Greg Downes (C) 8,823 (20.39%, -0.06%)
Paul Doyle (UKIP) 7,806 (18.04%, +15.43%)
Emma Van Dyke (Green) 2,251 (5.20%)
Charlie Briggs (LD) 1,614 (3.73%, -22.59%)
Bez Berry (Reality) 703 (1.63%)
Noreen Bailey (TUSC) 517 (1.20%, -0.56%)
Sam Clark (Pirate) 183 (0.42%)
Lab maj 12,541 (28.99%)
4.67% swing C to Lab
Electorate 74,290; Turnout 43,261 (58.23%, +3.21%)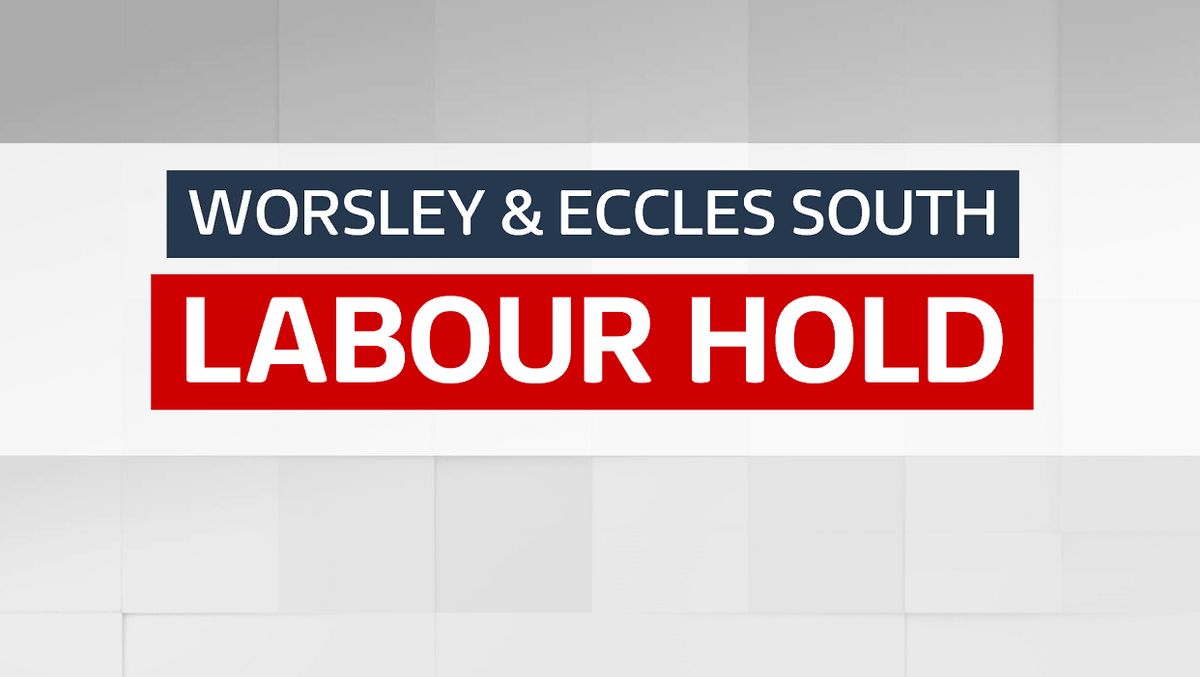 Barbara Keeley (Lab) 18,600 (44.24%, +1.33%)
Iain Lindley (C) 12,654 (30.09%, -2.41%)
Owen Hammond (UKIP) 7,688 (18.28%, +13.40%)
Christopher Bertenshaw (Green) 1,242 (2.95%)
Kate Clarkson (LD) 1,100 (2.62%, -13.89%)
Steve North (TUSC) 380 (0.90%)
Mags McNally (Reality) 200 (0.48%)
Geoffrey Berg (Ind) 184 (0.44%)
Lab maj 5,946 (14.14%)
1.87% swing C to Lab
Electorate 72,174; Turnout 42,048 (58.26%, +0.72%)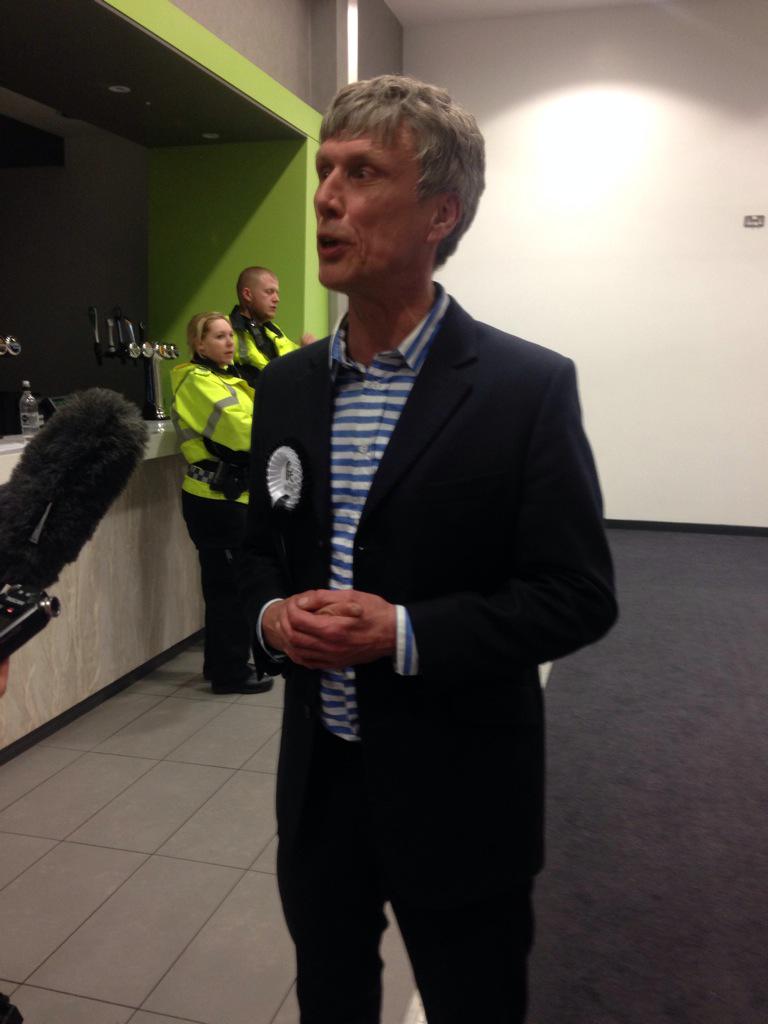 Bez is standing for the 'We are the Reality Party' in Salford & Eccles.
A paedophile hoarding thousands of child sex abuse images has been jailed for three years after leaving his camera's memory card on a bus.
Read the full story ›
Advertisement
A would-be bag thief apologised to his victim and stayed to help her following his bungled robbery attempt in Salford.
Between 4pm and 4.30pm last Wednesday, January 7, the 65-year-old victim was travelling along Talbot Street on her mobility scooter when the offender rode alongside her and attempted to snatch her handbag.
The pensioner held tight and following a brief struggle the offender pulled at it with such force that he caused the mobility scooter to topple over, causing damage to it and a minor injury to the victim in the process.
He then replaced the battery pack into the scooter and apologised before riding off on his bicycle.
Police have released CCTV footage of the offender in an attempt to try and identify him.
The offender probably saw the woman's bag sitting in the basket of her mobility scooter and thought he could quickly swipe it and ride off.

"He hasn't counted on her dogged determination to keep hold of her possessions and in the ensuing struggle has used excessive force, pulling the scooter and woman over.

"The fact he apologised and stayed to help indicates that he has a conscience and also demonstrates a level of remorse.

"However, no matter his actions after the fact, those before it are inexcusable and we need to identify him.

"If anyone recognises someone from the CCTV I would encourage them to get in touch."
– Detective Constable Jill Vescovi, Greater Manchester Police
Moazzam Begg has told ITV News the government's response to his offer to help secure the release of Alan Henning was "not adequate".
Mr Begg said the "government did not really want me to send out the messages that I needed to get Alan Henning released" when he approached officials on two occasions.
Asked how he could have helped Mr Henning's cause, Begg said his experience as a Guantanamo detainee, use of the Arabic language and his previous help in securing the release of hostages in Syria would have resonated with his captors.
Former Foreign and Commonwealth Office (FCO) minister Alistair Burt has confirmed he met with Moazzam Begg to discuss the British hostage Alan Henning and was "confident" the FCO dealt with it "appropriately".
Confirm I met M Begg at his request. As agreed with him/his lawyer passed information to FCO. Confident they dealt with it appropriately.
Relatives of murdered British hostage Alan Henning have told ITV News they would have agreed to former Guantanamo Bay detainee Moazzam Begg negotiating for his release if they had been asked.
Begg today claimed he offered to help the government secure the aid worker's release but was told he would not be allowed to directly contact Islamic State.
Load more updates