Live updates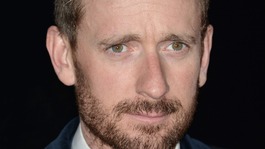 Sir Bradley Wiggins has revealed he had to move his children to a new school because of harassment.
Read the full story
He's a man who could rival Sir Alex Ferguson's endurance. Tomorrow morning, Phil Ecclestone from Bolton will run a marathon.
He'll do the same on Saturday, and Sunday and again for the next ten days.
It's all the more remarkable considering Phil was unable to walk through injury just twelve months ago. Paul Crone's been to meet him.
Advertisement
Olympics 2012
There are calls for Britain's new sporting hero to be knighted.
Chorley's Bradley Wiggins became our most succesful Olympic athlete yesterday - and celebrated last night by raising a few glasses to his supporters.
And back in his home village of Eccleston near Chorley, they've been creating their own tributes to their very own golden boy.
Wiggins wins Tour de France
The Queen has sent the following message to the Chorley cyclist Bradley Wiggins, who has become the first Briton to win the Tour de France.
I send you my warmest congratulations on becoming the first British cyclist ever to win the Tour de France. Your historic achievement of claiming overall victory in this prestigious event is a great testament to the efforts of you and your team-mates.
– The Queen's message to Bradley Wiggins
Wiggins wins Tour de France
Bradley Wiggins is back home with his wife and children in Eccleston, after becoming the first British man to win the Tour de France.
He will soon join his Olympic team-mates to start preparing for the Olympic road race. Londoner Wiggins moved to Eccleston to be near the Manchester Velodrome, where the GB team is based.
Back to top