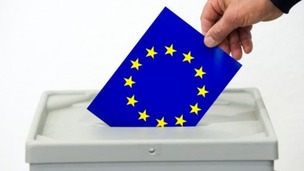 The North West will tonight elect eight MEPs to sit in the European Parliament for the next five years.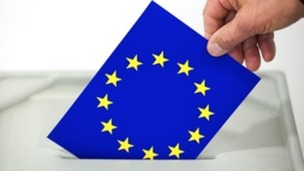 On 22 May 2014, eight MEPs will be elected from the North West. Find out who the candidates are.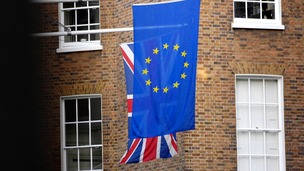 Britons will go to the polls to decide who will represent them in Brussels and Strasbourg. Here is a guide to the European election.
Live updates
North West local & European elections
Jon Tonge, Professor of Politics at the University of Liverpool, speaks to Elaine Willcox about the results of the European elections.
North West local & European elections
The BNP leader Nick Griffin has defended describing a man who uses a walking stick as a 'crip'.
Our cameras picked up the remark as Mr Griffin arrived in Manchester for the European Election results.
Daniel Hewitt has this exclusive report.
Advertisement
North West local & European elections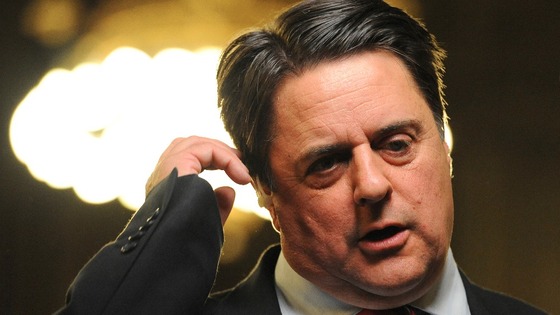 A BNP spokesman said: ''Mr Griffin has already declared that no-one was offended at his comments.
''We have a number of members who have disabilities who are very happy with Mr Griffin's leadership.
''People with disabilities call each all sorts of names - that's one of the ways they deal with it. We shouldn't be trying to make something out of nothing.
''People with disabilities are perfectly entitled to talk about them.
''And let's remember, Mr Griffin gets called all sorts of things all the time.''
North West local & European elections
The BNP leader Nick Griffin has defended his use of the word 'crip' to describe a party colleague who walks with a walking stick.
Granada's camera clearly picked up Mr Griffin saying 'let's wait for the crips' after being asked to wait by the BNP member as they entered Manchester Town Hall to hear the Euro election results
Our reporter Daniel Hewitt then confronted Mr Griffin and challenged him about the use of the word - to which the BNP leader said it was acceptable as the man was a friend.
Mr Griffin lost the seat on the European Parliament he won five years ago.
Shadow minister for disabled people Kate Green, who is also the MP for Stretford and Urmston, said afterwards: ''I am absolutely horrified and disgusted.
''It just reminds us of why we are so pleased and proud to have kicked Nick Griffin out of the North West this evening.
''The language he used is unacceptable, offensive, disgraceful - it's intolerable.''
North West local & European elections
National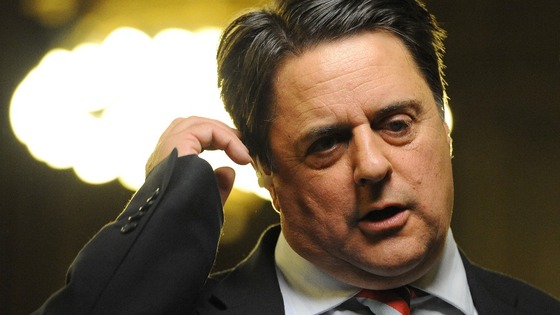 British National Party leader Nick Griffin has been ousted as an MEP - but said Ukip supporters were racists who would turn back to his party when they realised Nigel Farage would not "send them all home".
The far-right party lost both its European Parliament seats in the North West, with Labour taking three, Ukip three and the Conservatives two.
Earlier: BNP leader Nick Griffin concedes Euro election defeat
After six months on taxpayer-funded severance pay, he said he intended to campaign in the region - partly by setting up food banks exclusively for "our people".
Scuffles broke out as Mr Farage arrived at Manchester Town Hall for the count.
Protesters screaming, "Nazi scum" surrounded his car and dozens of police officers struggled to keep them separated from Mr Griffin and a handful of his supporters.
Admitting his party would be described as "racist", Mr Griffin said: "Ukip want to keep in white Poles but let in huge numbers of Pakistanis and Africans. That is a huge difference."
North West local & European elections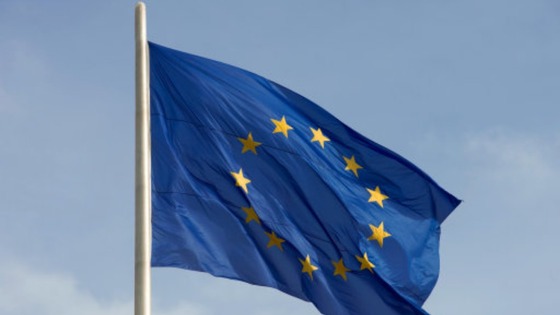 The results of the eight North West MEPs are:
3 Labour: T.Griffin, A. Khan, J. Ward
3 UKIP: P. Nuttall, L. Bours, S. Woolfe
2 Conservative: J. Foster, S. Karim
Labour topped the ballots with 594,063 votes. UKIP followed with 481,932 votes.
Both the Liberal Democrats and the BNP have lost their only seats in the region.
Advertisement
North West local & European elections
by Daniel Hewitt - Political Reporter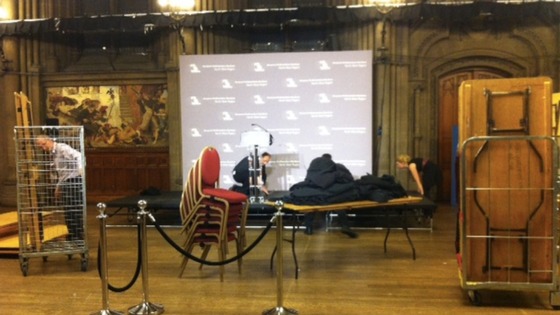 The stage is being prepared in Manchester for the official declaration.
Sources from Labour and UKIP both saying they expect to have three seats each, with the Tories winning two. Lib Dems appear to have lost their only MEP.
North West local & European elections
An Independence From Europe - 769
British National Party - 872
Conservative Party - 11975
English Democrats - 685
Green Party - 3080
Labour Party - 17201
Liberal Democrats - 2135
NO2EU - 122
Pirate Party UK - 251
Socialist Equality Party - 101
UK Independence Party - 14162
Total rejected ballot papers: 301
North West local & European elections
An Independence From Europe - 349
British National Party - 803
Conservative Party - 2792
English Democrats - 237
Green Party - 834
Labour Party - 7343
Liberal Democrats - 3011
NO2EU - 43
Pirate Party UK - 93
Socialist Equality Party - 36
UK Independence Party - 6266
Total rejected ballot papers: 154
North West local & European elections
An Independence From Europe - 899
British National Party - 918
Conservative Party - 22239
English Democrats - 728
Green Party - 5772
Labour Party - 19628
Liberal Democrats - 4690
NO2EU - 169
Pirate Party UK - 318
Socialist Equality Party - 154
UK Independence Party - 23649
Total rejected ballot papers: 217
Load more updates
Back to top