Sebastian Bendou confessed to killing fellow French national Christophe Borgye after an argument. Borgye's body was buried, under a shed, in the garden of the house they shared in Ellesmere Port. Ashley Derricott followed the case at Preston Crown Court.
A man who killed his friend and housemate has been jailed for life after bludgeoning him to death and burying him in concrete.
Read the full story ›
Advertisement
The detective in charge of the case, DCI Gwyn Dodd says it was an extraordinary case. Sebastian Bendou who admitted killing his housemate was acting under the control of another man Dominic Kocher. Kocher admitted his part in the murder at an earlier hearing.
Christophe Borgye's body was buried under a shed, in the garden of the house he shared with Bendou in Ellesmere Port. Sebastian Bendou has been sentenced to life in prison with a minimum term of 14 years.
Bendou confessed to killing last year after burying his victim in a concrete tomb 4 years earlier, told police he couldn't live with guilt.
Sebastian Bendou sentenced to min 14 years of life term for murder of fellow French national Christophe Borgye in Ellesmere Port in 2009...
Car manufacturer Vauxhall has announced 300 new jobs will be created at its plant in Cheshire.
The Ellesmere Port plant will increase its workforce ahead of the production of a new Astra model.
The new jobs will be phased in over the first quarter of 2015.
Last month, the company celebrated the 50th anniversary of its first car at the plant.
Advertisement
Ellesmere Port boxer Paul Butler has a world title shot up in Newcastle tomorrow.
He is taking on the IBF Bantamweight champion, Stuart Hall, at the Metro Arena.
It is only the second time Butler has fought at this weight.
Car maker Vauxhall are celebrating the 50th anniversary of their first car at Ellesmere Port.
Workers have re-enacted the moment the first car came off the production line with the same signage and a white Vauxhall Viva alongside a new white Vauxhall Astra, the production car of 2014.
Fire and rescue crews are tackling a large fire at Ellesmere Port. 12,000 tonnes of recycling material at Unicorn Limited is alight. It started at around 6:30 this morning. The fire is next to an industrial building.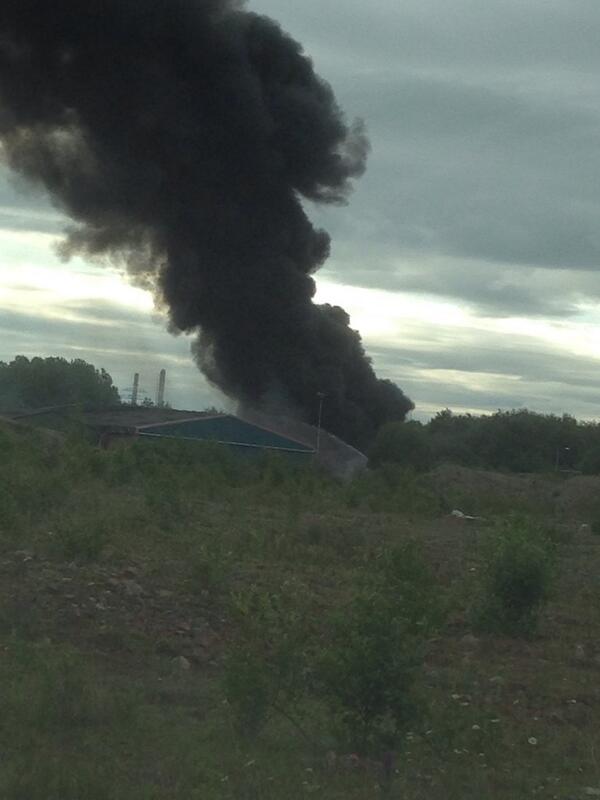 Load more updates