Car maker Vauxhall are celebrating the 50th anniversary of their first car at Ellesmere Port.
Workers have re-enacted the moment the first car came off the production line with the same signage and a white Vauxhall Viva alongside a new white Vauxhall Astra, the production car of 2014.
Fire and rescue crews are tackling a large fire at Ellesmere Port. 12,000 tonnes of recycling material at Unicorn Limited is alight. It started at around 6:30 this morning. The fire is next to an industrial building.
Advertisement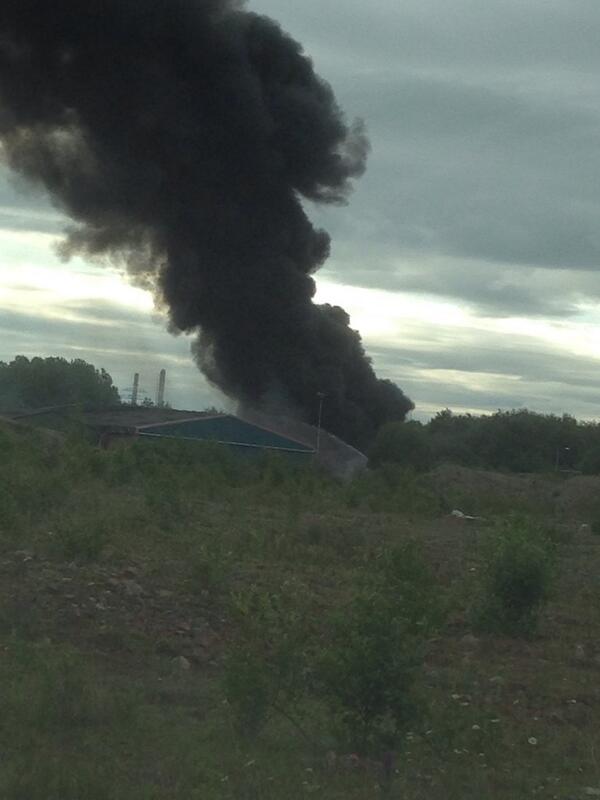 A man who confessed to killing Christophe Borgye and burying him in a concrete tomb has been convicted of murder.
Read the full story ›
Advertisement
A mother who dubbed her 12-year-old son Britain's naughtiest schoolboy said today he had turned his life around after appearing on Channel 4 show Mr Drew's School For Boys.
Tom Roberts, from Ellesmere Port in Cheshire, has suffered with behavioural problems since he was 16 months old - and would even try to climb out of his cot and out of windows.
His mother Christina Sadler, 45, said she tried everything to discipline her child before he was permanently expelled from school.
She then signed Tom up to Educating Essex star Mr Drew's residential summer school, which aims to improve the lives of troubled boys.
A man has been arrested for allegedly sending offensive tweets about murdered toddler James Bulger.
Sussex detectives arrested a 62-year old man in Bexhill on Thursday 22 May, on suspicion of sending offensive Twitter messages, contrary to the Malicious Communications Act 1993.
He was interviewed and bailed until 28 August while enquiries continue.
Officers are co-ordinating their enquiries with Merseyside Police as the Twitter messages were initially reported to that force, but the investigation in Bexhill is being carried out by Sussex Police.
An man has been charged after a police officer was slashed with a knife at supermarket in Ellesmere Port.
Shoppers were forced to evacuate the Asda store in Market Place yesterday after reports that a man with a large knife was throwing wine bottles.
A police officer received a deep cut to his hand while a member of shop staff was taken to hospital after reportedly getting glass in their eye.
A 59-year-old man was charged with wounding, common assault, affray and criminal damage. He is due before Chester Magistrates Court later today.
Cheshire West Council has reassured residents of their safety after it was revealed a firm in Ellesmere Port is to destroy chemicals from Syria's chemical weapons stockpile.
Veolia environmental services will incinerate 150 tonnes of the chemicals known as "B Precursors".
In a statement the authority insisted the waste was not weapons and did not include explosives.
It said the destruction was not due until the end of February and it would be seeking approval from health protection experts before going ahead
Load more updates