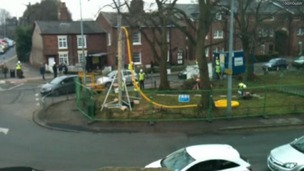 Greenpeace activists have ended an anti-fracking protest at the constituency offices of Chancellor George Osborne in Cheshire, police said.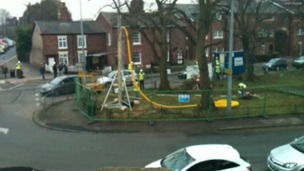 Greenpeace campaigners say they have occupied a local Conservative club in George Osborne's constituency.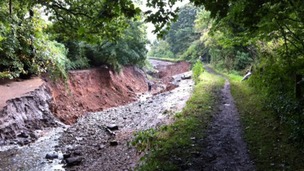 Work is underway to repair a huge breach of the Trent & Mersey Canal in Dutton after it burst its banks in September.
Live updates
Canal fish rescue
This video, from viewer Lauren Roberts, shows the moment the Trent Mersey Canal burst its banks at Dutton, near Rochdale.
The collapse of the banks prompted the rescue of thousands of fish from the area by charity The Canal and River Trust.
Canal fish rescue
Thousands of fish will be rescued from a stretch of the Trent Mersey canal that burst its banks during last month's heavy rain.
The fish will be electrically stunned to paralyse them, before being moved to safe location.
Advertisement
Load more updates
Back to top