The Former chairman of the Professional Footballers' Association, Clarke Carlisle, has offered his support to the Everton player Aaron Lennon.
Lennon has been detained under the Mental Health Act, after he was taken to hospital on Sunday to be assessed, following concerns for his welfare.
Carlisle, a former Burnley player, has himself suffered from mental health issues:
Everton player Aaron Lennon was taken to hospital on Sunday to be assessed after concerns for his welfare.
Read the full story ›
Advertisement
Everton are targeting a club record eighth successive home victory in the Premier League this afternoon when they welcome Burnley to Goodison Park.
The Clarets are still searching for their first away win in the league this season.
Everton have banned The Sun newspaper from their ground and training ground following controversy caused by Kelvin MacKenzie's column on midfielder Ross Barkley.
MacKenzie has now been suspended for the comments, amid calls from Liverpool Mayor Joe Anderson for him to be sacked. In the column the former editor likened Barkley to a gorilla. MacKenzie says he had no idea that the Everton player's grandfather was from Nigeria.
Yesterday Everton Football Club informed The Sun newspaper it was banned from Goodison Park, the USM Finch Farm training ground and all areas of the Club's operation.

Whilst we will not dignify any journalist with a response to appalling and indefensible allegations, the newspaper has to know that any attack on this City, either against a much respected community or individual, is not acceptable.
– Everton FC statement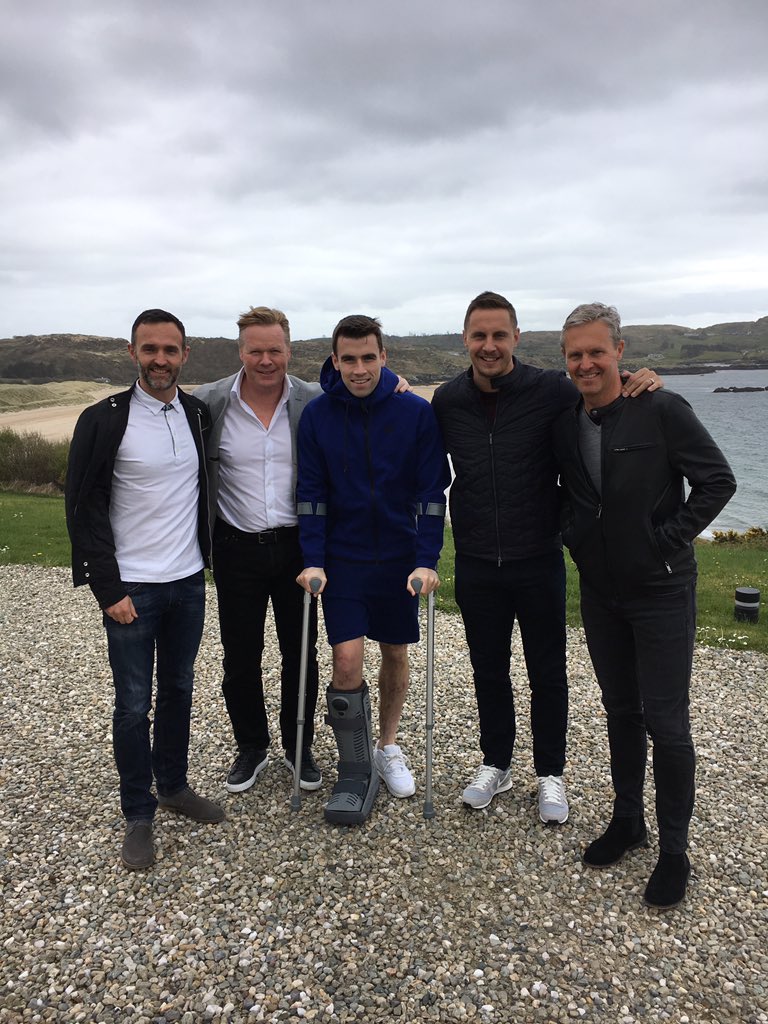 Everton boss Ronald Koeman has accused his Republic of Ireland counterpart Martin O'Neill of "not protecting" James McCarthy.
Read the full story ›
Advertisement
Ronald Koeman says Everton will help Seamus Coleman through his injury ordeal after the Republic of Ireland captain sustained a broken leg in Friday night's World Cup qualifying game against Wales in Dublin.
Republic of Ireland captain Seamus Coleman is due to undergo surgery on Saturday as he faces a lengthy spell on the sidelines.
Press Association Sport understands the 28-year-old Everton full-back suffered a double fracture of his lower right leg during Friday night's 0-0 World Cup qualifier draw with Wales at the Aviva Stadium in Dublin.
Coleman was hurt in a challenge by Wales wing-back Neil Taylor, who was sent off as a result, 69 minutes into a stormy affair.
He was treated at length on the pitch and was given oxygen as he was comforted by team-mate Shane Long, and eventually left on a stretcher.
Coleman was taken straight to St Vincent's University Hospital in the city, where he was due to have screws inserted to help repair the damage on Saturday.
Chris Coleman defended Neil Taylor after Republic of Ireland defender Seamus Coleman was left with a broken leg in their fierce World Cup qualifier in Dublin.
The Everton full-back was carried from the field on a stretcher after Taylor had been shown a straight red card for his 69th-minute tackle during Friday night's goalless draw.
The Football Association of Ireland confirmed later that Coleman had broken his right leg and the Republic captain is expected to undergo surgery on Saturday.
Television underlined the severity of the injury by choosing not to show replays of the incident which ended Coleman's season.
"Sadly for Seamus, obviously, it looks like it's a bad one," Wales manager Coleman said, adding Taylor had gone into the Republic dressing room at the end of the match to see the Ireland captain.
"Neil Taylor is not that type of player. He's had a serious injury himself. He's a great boy, he's a cracking lad. I've not seen the challenge, but I've seen the outcome, if you like, and it's a bad one for Seamus.
"Yes, it looks like he (Taylor) has got that one wrong on our part. I've only seen it in real time when it happened and I didn't see a lot. I saw the reaction. I have seen a picture of the outcome, so my thoughts are with Seamus.
"Of course, Neil is devastated himself. But, no, I never said to Neil, 'What were you thinking?'"
Everton's Seamus Coleman suffered a broken leg playing for the Republic of Ireland against Wales in a World Cup qualifier.
Read the full story ›
Load more updates