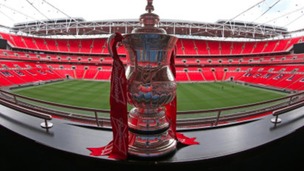 Here are the FA Cup Second Round ties involving our North West teams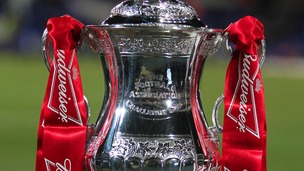 Watch our North West side's in action in the first round of the FA Cup right here.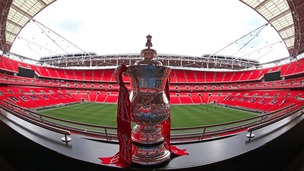 The FA Cup 1st Round draw has thrown up just one all north west affair as Tranmere travel to Accrington.
Live updates
This weekend could see Chester FC reach another big milestone on their road to recovery.
Victory over Gateshead would book their place in the 1st round of the FA Cup and would be the latest success story at a club which has been on the up ever since the supporters took over.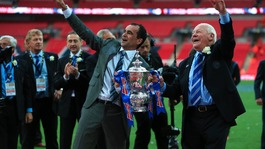 Advertisement
Granada Sport
The Leader of Wigan Council has written to Sir Richard Branson to ask Virgin Trains to reconsider rail schedules which could leave hundreds of Latics' supporters stranded in London after the FA Cup Final.
Lord Peter Smith has asked if Virgin could provide a later train service to allow Wigan Athletic fans to enjoy the match through to the final whistle, without fear of missing the last train.
The council has been a supporter of Virgin Trains and we're thankful for the excellent two hour service they provide from Wigan to London, which makes us one of the best connected towns in the North West._

"Although we know the kick off time is out of Virgin's hands, given their reputation as a caring company we hope they pull out all the stops to make sure fans have access to a train service at a reasonable time so they can get home safely._
– Lord Smith

Wigan Athletic Football Club has already expressed its concerns about the scheduling of trains back from Wembley.
"We'd like to thank Wigan Council for raising this with Virgin Trains and look forward to hearing their response. We want all of our fans to have a great day out and we wouldn't want their enjoyment to be cut short if it can be avoided."
– Chief Executive Jonathan Jackson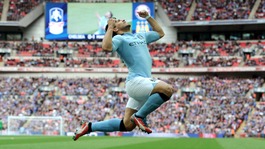 Sergio Aguero provided a Jekyll and Hyde contribution to Manchester City's FA Cup semi-final triumph over Chelsea.
Read the full story
FA CUP: Man City v Chelsea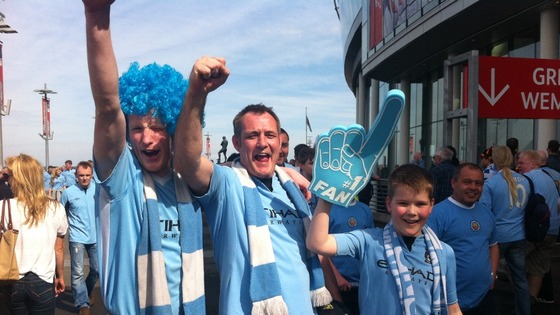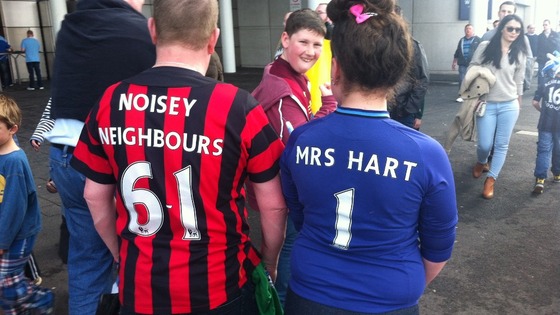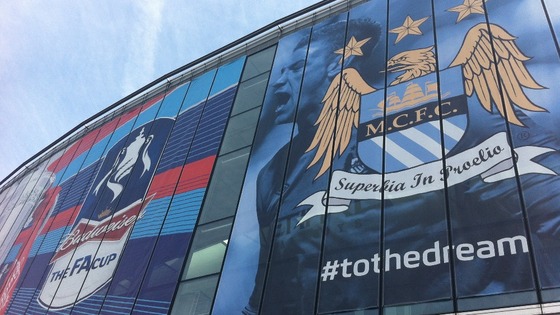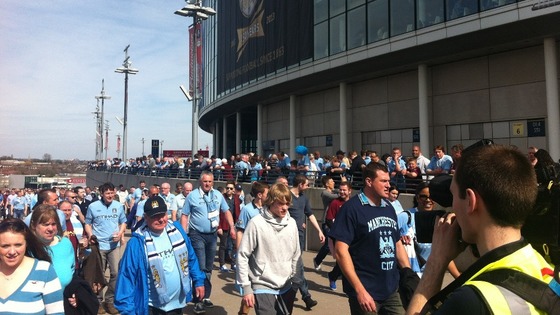 Advertisement
Wigan beat Millwall
National
Dave Whelan, chairman of Wigan, who won the FA Cup semi-final against Millwall 2-0, said he could not understand Millwall fans fighting each other.
I can't understand why the Millwall fans would fight each other.

I understand if they want to fall out with the visiting team, but why would they fall out amongst themselves? It just gives football a very, very poor reputation.

We know Millwall are a tough club, their team's tough to play, the supporters are Millwall Millwall Millwall ... straight through. But don't fight each other. I couldn't understand that.
– Dave Whelan, chairman of Wigan

The Wigan chairman was speaking to BBC Radio 5 Live.
Wigan beat Millwall
National
The Football Association has said today's scenes of violence involving Millwall fans at the FA Cup semi-final are "unacceptable":
The Metropolitan Police and the FA are this evening investigating scenes of sporadic violence and disorder in the Millwall FC end at today's FA Cup semi-final.

The FA and Wembley Stadium will work with police and representatives of Millwall FC to review all events.

We will look to ensure those involved are identified and we would call for criminal charges and a football banning order to be brought against them.

The FA deplores the scenes which have taken place, which are unacceptable. Everything will be done to take action against those involved.
– Alex Horne, general secretary of the FA
Wigan beat Millwall
National
Police said they are investigating incidents involving Millwall supporters at today's FA Cup semi-final that left some fans bloodied and younger ones in tears.
A Scotland Yard spokesman said:
Ten people have been arrested following sporadic disorder among fans in the Millwall supporters' area at Wembley. Investigations into the circumstances of the incidents are continuing.
Wigan beat Millwall
National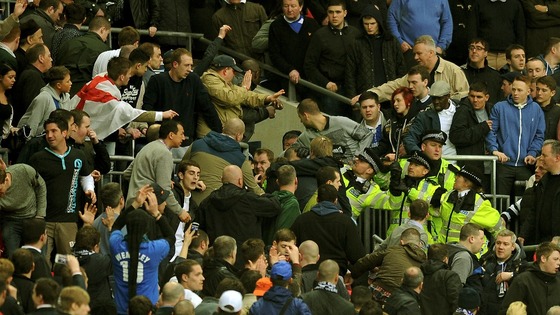 Ten football fans were arrested after fighting broke out in the Millwall supporters' area during the south London club's defeat to Wigan in the FA Cup semi-final at Wembley, the Metropolitan Police said tonight.
Load more updates
Back to top