Live updates
ITV survey reveals shocking figures about food banks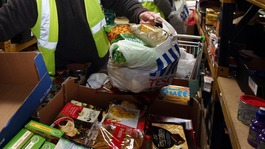 An ITV News survey shows the strain being felt by the UK's independent food banks.
Read the full story
Advertisement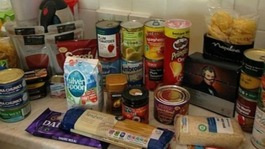 Many thousands may be much closer to using food banks than first thought, an ITV News investigation finds.
Read the full story
ITV survey reveals shocking figures about food banks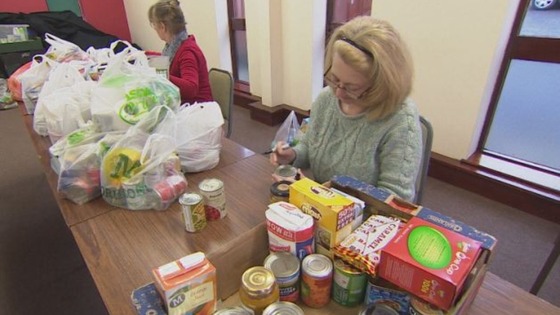 An ITV survey has found that growing numbers of people are relying on food banks to get by.
They questioned people working at independent food banks in the North West and other parts of the UK .
Some are feeding as many as 350 people a week with many users not having eaten for 24 hours.
A number told ITV they had helped parents who weren't eating so they can afford to their children.
Almost every single one had seen more people than ever before coming to them for help.
Salford food bank to be expanded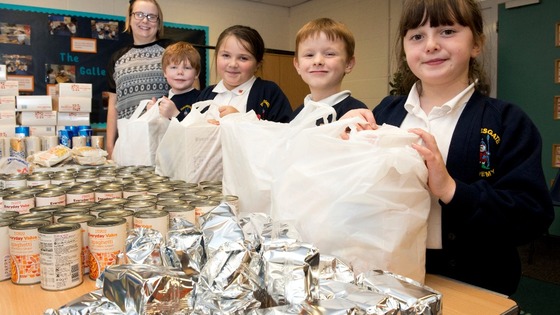 City West Housing Trust says the tough financial climate means that demand for the food parcels has risen this year, and with energy bills set to increase this winter the Salford housing association has decided to establish the food bank as a full time project.
A total of five new food banks have opened in the Walkden and Little Hulton areas in the last year.
Salford food bank to be expanded
A Salford food bank which has helped more than 140 families is set to be expanded, saying more people in the city are falling into food poverty.
City West Housing Trust, which owns and manages 14,600 homes across west Salford, has run the food bank to support households in the Little Hulton, Walkden and Boothstown areas as part of a pilot project over the past 12 months.
The project is part of the Salford Foodshare Network, which brings together agencies to tackle food poverty. City West says it has already distributed more than 250 food parcels that are designed to support local people who are struggling to afford enough food to get them through the week.
Advertisement
Back to top