Lancashire county council are advised that they would be 'acting unlawfully' if they don't defer decision over Fracking at 2 sites.
Lancashire County Council has recommended decisions planning applications for fracking in the county are deferred.
It comes after the council broke for legal advice.
Advertisement
Anti-fracking protestors are reporting a "carnival atmosphere" at demonstrations at County Hall in Preston.
Lancashire County Council is meeting to decide the fate of applications to frack for shale gas in the county.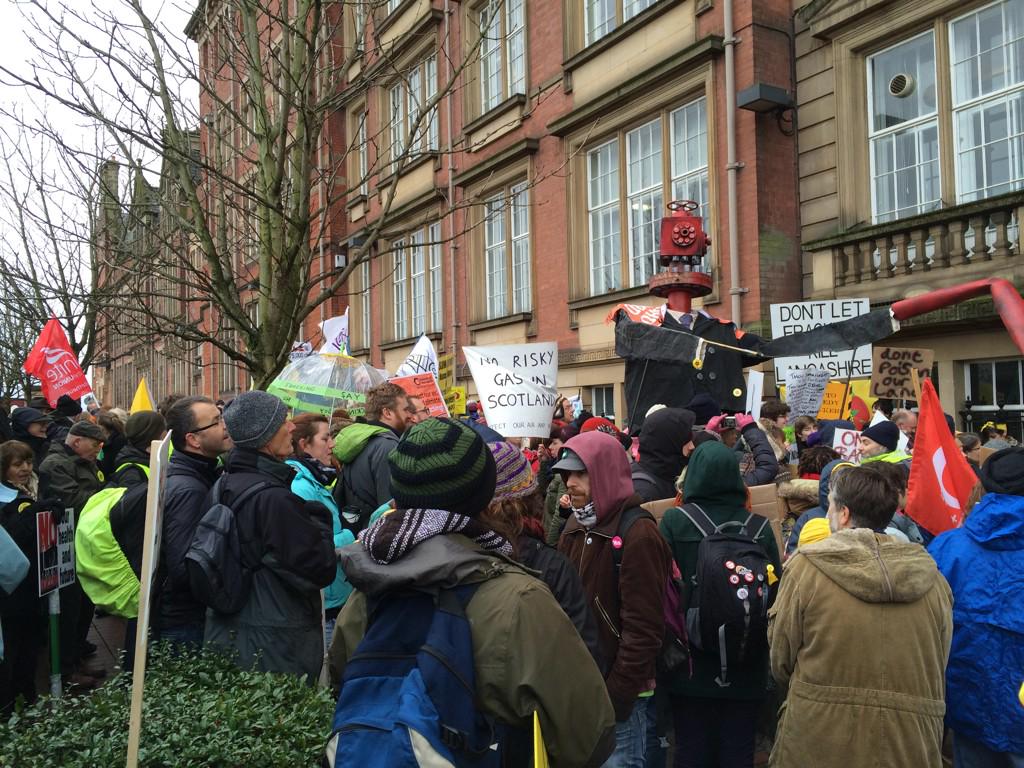 Sorry, this content isn't available on your device.
Lancashire County Council has moved its meeting on planning applications at two sites in the county to a private room so that councillors can be given legal advice.
This means the press and public have been excluded from the meeting.
Lancashire County Council's meeting on planning applications from the company Cuadrilla to frack for shale gas at two locations in the county is being streamed below.
Sorry, this content isn't available on your device.
Various anti-fracking groups have gathered at County Hall in Preston, as Lancashire County Council meets to decide the fate of two planning applications in the county.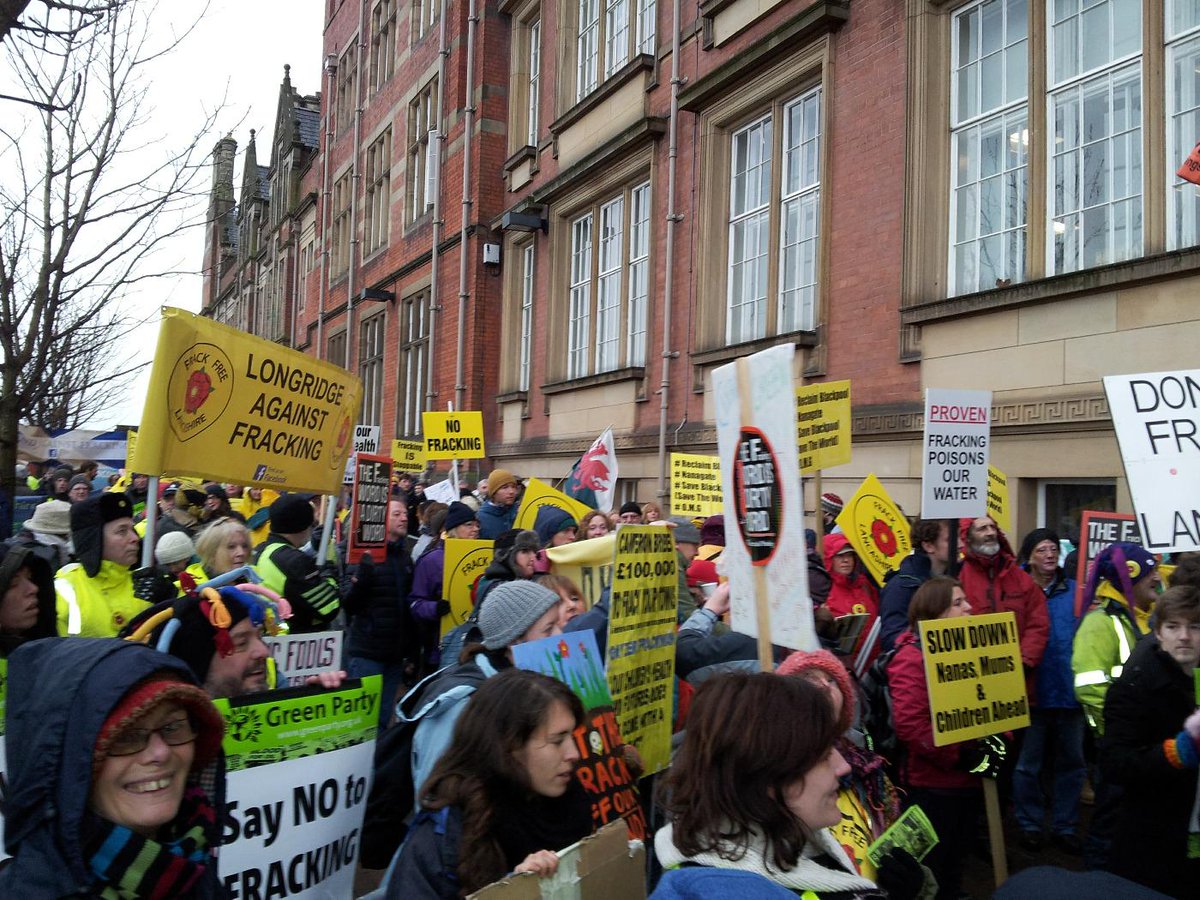 Sorry, this content isn't available on your device.
Advertisement
Campaigners have called for permission for two new fracking sites in Lancashire to be refused, ahead of a meeting by county councillors.
Read the full story ›
A decision is expected to be made on whether to allow fracking at a site in Lancashire. Last week a key report said the planning application by Cuadrilla should be turned down. Today council bosses will meet to consider the plans for Little Plumpton, applications for Roseacre will be looked at tomorrow. Friday has also been set aside in case officials need more time to come to a final conclusion.
Read more here.
A spokesman for the Department of Energy and Climate Change said: "We disagree with the conclusion of this report. We have one of the most robust regulatory regimes for shale gas.
"UK shale development is compatible with our goal to cut greenhouse gas emissions and does not detract from our support for renewables; in fact it could support development of intermittent renewables.
"To meet our challenging climate targets we will need significant quantities of renewables, nuclear and gas in our energy mix. Shale gas has huge potential to create jobs and make us less reliant on imports."
There are calls for North West MPs to support a vote for a moratorium on fracking across Britain. It comes on the day parliament has the chance to vote on legislation. Campaigners want it delayed for at least 2 and a half years whilst the risks are assessed.
The Environmental Audit Committee, appointed by the House of Commons have today published a report into the risks of the controversial technique. It claims; 'The necessary regulatory arrangements must be determined and put in place before any further expansion of the industry.'
"Ultimately fracking cannot be compatible with our long-term commitments to cut climate changing emissions unless full-scale carbon capture and storage technology is rolled out rapidly, which currently looks unlikely. There are also huge uncertainties around the impact that fracking could have on water supplies, air quality and public health."

"We cannot allow Britain's national parks and areas of outstanding natural beauty to be developed into oil and gas fields. Even if a national moratorium on shale drilling in the UK is not accepted there should be an outright ban on fracking in such special sites."
– Committee Chair Joan Walley MP
Last week a key Lancashire County Council report said it should not go ahead in Little Plumpton and Rosacre.
Click here to read more on that story.
Load more updates