Live updates
Network Rail sentence
The fine for £4 million that Network Rail received today is the largest health and safety fine handed down since the regulator's records began. The size of the fine is set by a judge. Network Rail admitted breaches which caused the fatal Grayrigg derailment in 2007.
Advertisement
Network Rail sentence
Network Rail have been fined £4 million for the Grayrigg train crash in 2007. The company had pleaded guilty to breaching health and safety laws leading up to the crash. One woman died and 88 others were injured when the Virgin Pendolino train derailed near Kendal.
Network Rail sentence
Rail workers will protest against Network rail at Preston Crown court this morning. The company is being prosecuted following to the Grayrigg train crash in Cumbria in 2007. Margaret Masson, 84, from Glasgow, died after the Virgin train derailed on the West Coast Main Line
Grayrigg train crash
Why give him a knighthood? He shouldn't be getting a knighthood, it should be taken off him. He must have known what was going on with the corners they were cutting, and he was the top man who should have known what was going on.
– George Masson, whose mother was killed in the crash
Grayrigg train crash
Ryan Dollard has been at Lancaster Magistrates.
Advertisement
Grayrigg train crash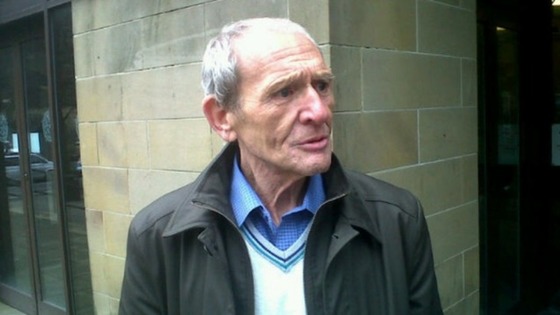 "My heart has deteriorated so much since all this, the stress and anxiety. Tears welled up when I was sat in court, just the mention of my mum. I'm happy this will come to an end now, it's took five long years."
– GEORGE MASSON, SON OF MARGARET MASSON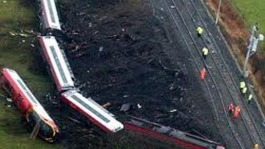 Network Rail is facing an unlimited fine after its lawyers said they would plead guilty to health and safety breaches.
Read the full story
Grayrigg train crash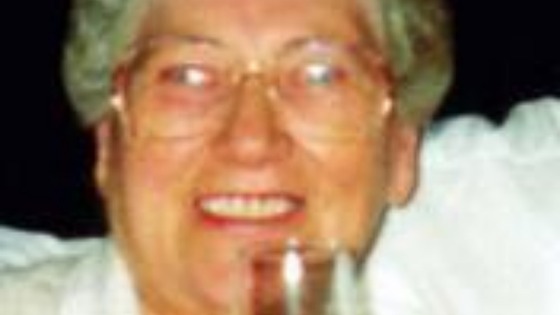 George Masson, 62, the son of Margaret Masson, who had travelled from Scotland for the hearing, said: "I knew from day one they would be guilty. I'm relieved they have admitted it, but sad they could not apologise face to face, not just through the media."
Grayrigg train crash
The Grayrigg derailment in 2007, resulting in the tragic death of Mrs Masson, was a terrible event.

Within hours of the event it was clear that we were responsible, that the infrastructure was at fault, so it is right that we plead guilty.
We again apologise to Mrs Masson's family for the undoubted grief this has caused them.
– Network Rail chief executive David Higgins
Load more updates
Back to top