Live updates
Rochdale mill fire
Firefighters will remain on the scene of a large derelict mill fire in Rochdale overnight.
The fire at the former Turner Industrial Products site in Rooley Moor Road is still burning almost 24 hours after it started but it is under control.
"The bulk of the fire has been extinguished but there are small parts of the building that are proving difficult for firefighters to access safely.

"This is because the roof has collapsed in some places and one gable end is in an unstable condition and dangerous."
– Station Manager Mark Turner, Greater Manchester Fire & Rescue
Advertisement
Canal deaths warning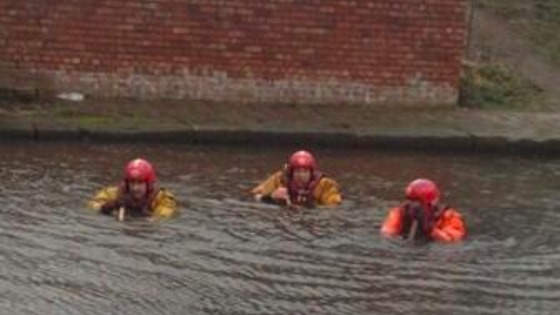 Firefighters and police divers have been carrying out a mock rescue and body recovery in the Piccadilly Basin, Manchester to show how dangerous canals can be.
The exercise comes after a spate of incidents in the city centre, with crews attending five water incidents in the last month.
Rochdale mill fire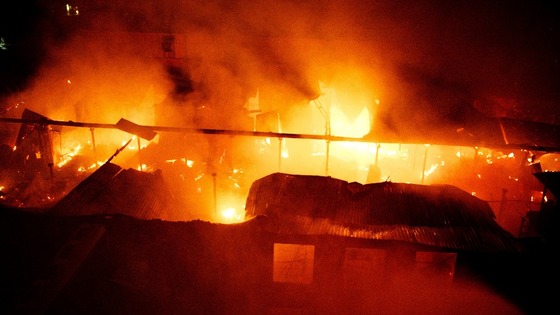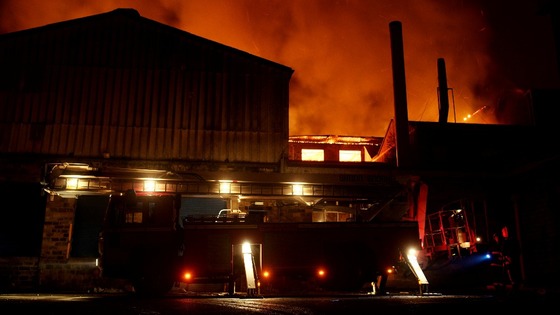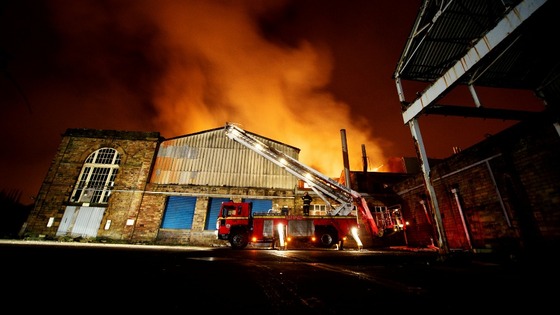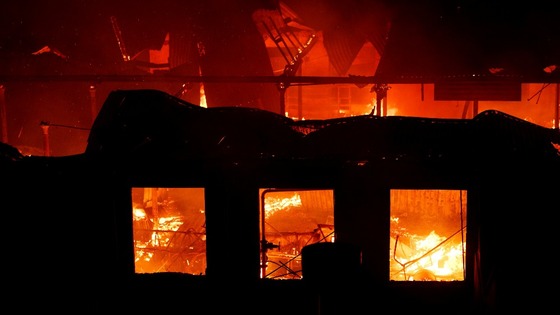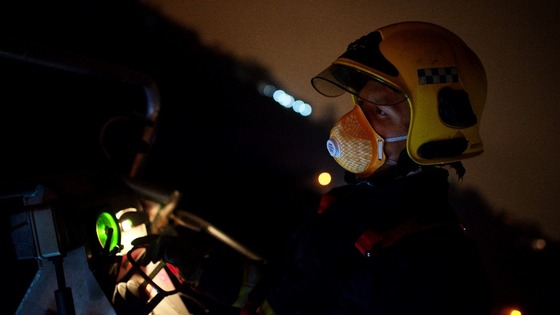 Rochdale mill fire
Rochdale mill fire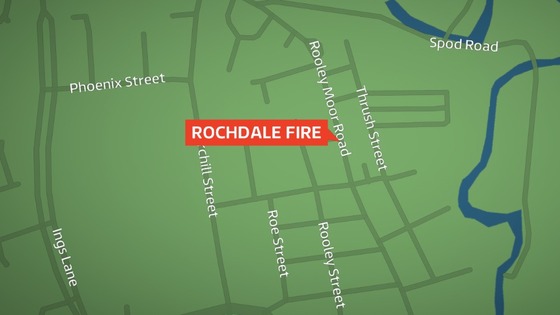 Firefighters are tackling a large fire in a derelict mill on Rooley Moor Road, Rochdale.
Six fire engines were called to the former Turner Industrial Products site at 11.10pm last night.
Fire Service Group Manager Tony Holt, who is in charge of the incident, said: "We have the fire under control, but we will be here all night and into tomorrow.
"Our specialist environmental protection officers are working with the Environment Agency and other partners to keep the environmental impact of this fire to a minimum.
"As a precaution we are asking everyone who lives nearby to keep their doors and windows closed, while we tackle this fire."
Advertisement
Warning over multi-tasking at wheel
Greater Manchester Fire Service give backing to Brake's campaign to stop people using mobile devices while driving.
"We now rescue more people from road traffic collisions than we do from fires. With smart phones and sat-navs it has never been so easy to become distracted whilst driving. And distraction leads to fatal consequences for so many people on our roads. Road Safety Week helps us reach people with road safety advice and prevent crashes before they happen."
– Wayne Shields, Greater Manchester Fire and Rescue Service,
The community will be able to ride along with firefighters in Greater Manchester this Bonfire Night due to a new online initiative.
Greater Manchester Fire and Rescue Service have created a live map showing rubbish fires and bonfires attended by crews.
It will plot data from the 999 control room as part of the Treacle Campaign.
The fire service has also produced a video which shows how dangerous fireworks can be.
A second map has been created so people can see where organised bonfire and firework events are taking place.
In addition, the Service will be using its Twitter profiles as fire engines attend incidents so that the public can get an even greater insight into the work firefighters do.
You can follow Treacle news on Twitter by searching for the hashtag #Treacle2013.
North West storms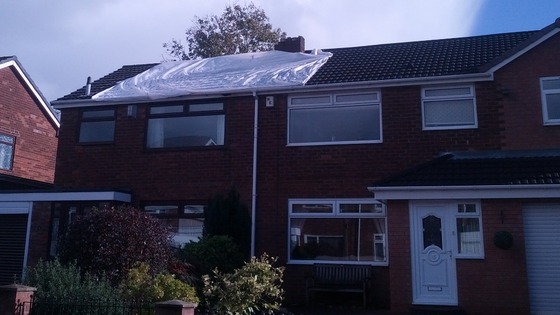 An elderly couple had a lucky escape when a lightning strike blew a hole in the roof of their home in Bolton.
Firefighters were called to Langholme Drive in Breightmet after a 999 call was made to Greater just before 4.30pm yesterday.
It's believed that a lightning bolt hit the roof and travelled down the aerial and chimney causing the couple's gas fire and TV to smoulder.
Watch Manager Paul Norris from Bolton North Fire Station said: "Two houses were affected by the lightning - one was unoccupied but the one that came off worse was occupied by an elderly couple.
"The bolt left quite a large hole in the roof and has damaged the chimney, and inside plaster and a light switch were blown off the wall in the couple's bedroom.
"Tiles on the roof and chimney had come away with the impact from the bolt that also damaged electrical circuits."We used ladders to get onto the roof and took away loose bricks and made the chimney stack safe."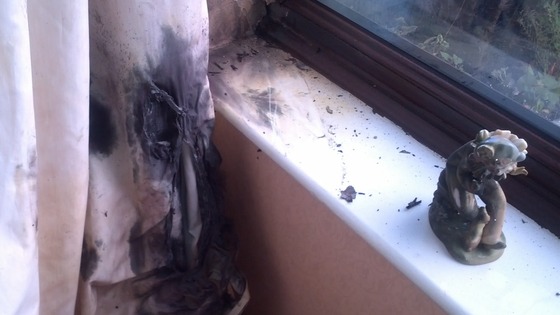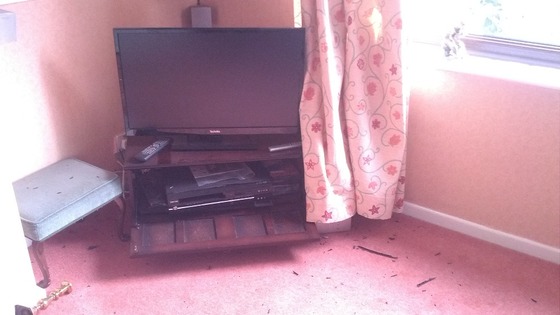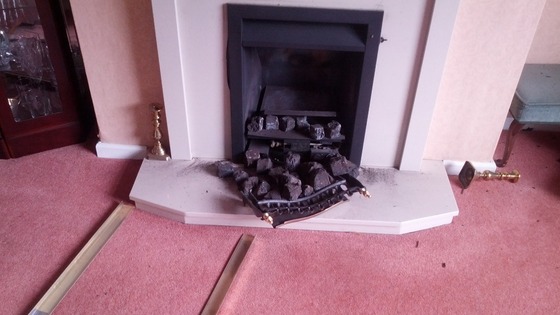 Fireworks safety warning
A video showing the dangers of playing with fireworks has been released by Greater Manchester Fire and Rescue Service (GMFRS) as they go on sale ahead of Bonfire Night.
Part of the annual Treacle campaign, launched this week, it shows the devastating effects an illegal firework can have when it explodes in a child's hand.
It comes a year after an 'onion bomb' detonated in the face of a 10-year-old boy in Salford leaving him with serious burns and facial injuries.
Assistant County Fire Officer and Director of Prevention, Peter O'Reilly said: "As Bonfire Night approaches we want everyone to enjoy it safely, so this video serves as a reminder to children and parents what can happen if you don't take firework safety seriously.
"Last year everyone remembers the shocking image of a 10-year-old boy in hospital with serious injuries, he had been holding an illegal onion bomb when it exploded in his face. "This year, we hope this video, which reveals the horrors of firework injuries, will make people think twice."
Load more updates
Back to top