Greater Manchester Fire and Rescue Service says six engines and two aerial appliances remain on the scene of a large waste fire in Bury.
The roof of a warehouse has collapsed as a result of the blaze.
Firefighters are advising people to stay away from the Park Road area and to keep their windows and doors closed.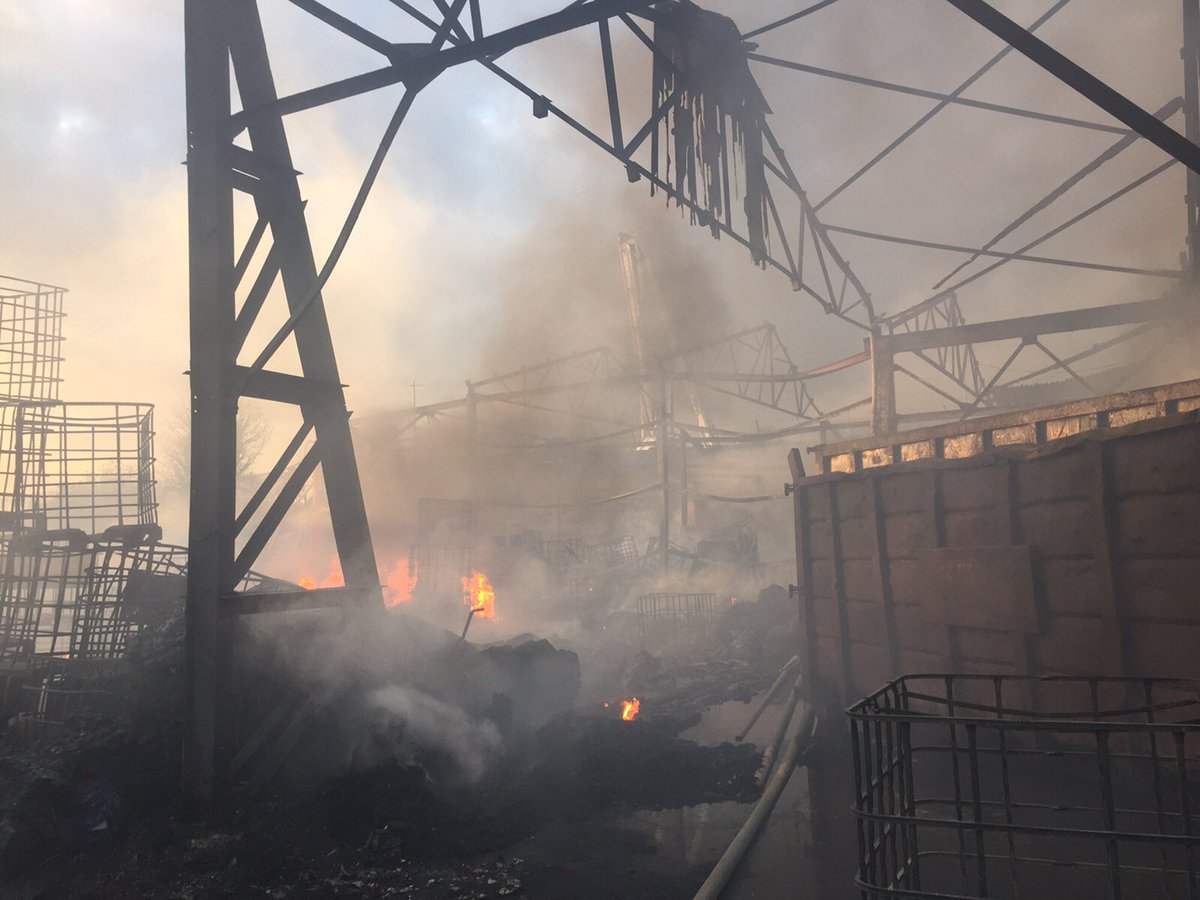 Crew still fighting the fire in #bury tonight you can see from this pic there is lots of smoke pls stay away and ke… https://t.co/fQYL7nH9pI
Advertisement
A kind-hearted Tesco worker paid for a trolley of food for firefighters when they were suddenly called away from the tills to a 999 call.
Read the full story ›
Residents have been evacuated from an apartment block after a fire in Manchester city centre early on Friday morning.
Read the full story ›
Advertisement
The Fire Brigades Union had claimed there were plans to sack every one of Greater Manchester's firefighters, and only re-employ those who agree to a new contract.
The area's fire service, which has around 1250 frontline firefighters, says it has to save £14 million
But today Councillor David Acton, Chair of Greater Manchester Fire and Rescue Authority, said had agreed to withdraw the Section 188 letter issued to the FBU.
"I have taken this step in order to facilitate talks through the Independent Technical Advisory Panel (TAP) on Thursday, September 29, 2016.

"The FBU has confirmed that it will participate fully in the TAP and both parties are entering the talks constructively. This is a welcome move that will allow both parties to engage in discussions about our SDS proposals without the threat of action by either party.

"The TAP will publish its report within 14 days. We must not forget that these changes have been proposed because of continuing cuts by the Government and the Government has imposed a further cut of £14.4m over the next four years.

"Both GMFRA and the FBU are committed to ensuring the safety of the public."
– Cllr David Acton
Gary Keary from the Fire Brigades Union said the last ten days have caused 'stress and anxiety' for the area's fire fighters.
More than 50 firefighters have been tackling a fire at former student accommodation in Salford.
Ten fire engines were at Castle Irwell on Cromwell Road overnight trying to contain it. Nobody is thought to have been inside the building.
40 firefighters are involved in the blaze at Pendleton College in Salford, Greater Manchester.
No one has been hurt in the fire, which it is now believed started in an IT classroom.
Sorry, this content isn't available on your device.
Sorry, this content isn't available on your device.
A student has described the evacuation after the fire at Pendleton College in Salford.
No one was hurt in the fire, which some students have said was caused by a computer exploding.
Sorry, this content isn't available on your device.
Load more updates