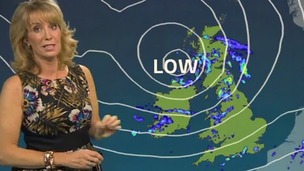 Showery and breezy on Friday night. Improving throughout the weekend. Summer returns next week!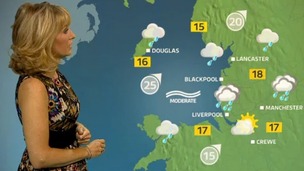 Wet and windy on Friday. Breezy, some showers on Saturday, drier later in the day. Mostly fine on Sunday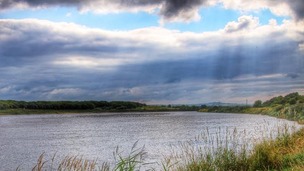 Windy Friday, lots of showers around for the rest of the day and for Blackpool Illuminations switch-on this evening
Live updates
A new post production unit is coming to Manchester for Bollywood blockbusters. It's hoped it could lead to jobs - and filming in the North West as Victoria Grimes reports.
Teacher jailed for sexual abuse at catholic school in Altrincham
Detective Constable Nicola Graham and David Nolan spoke to Granada Reports about the Alan Morris trial.
Advertisement
Teacher jailed for sexual abuse at catholic school in Altrincham
The offences against minors committed by Alan Morris when he was a teacher at St Ambrose College are a source of great sadness and regret to the Diocese of Shrewsbury.

Our thoughts and our prayers are very much with the innocent victims of the abuse carried out by Morris.

We would like to assure them that the Diocese of Shrewsbury is totally committed to ensuring the safety of all children and vulnerable people in our parishes, schools and institutions.

When in autumn 2012 the Diocese was alerted to allegations against Morris it reported them to the police without hesitation and, acting fully in accordance with nationally-agreed and stringent safeguarding guidelines of the Catholic Church, immediately withdrew Mr Morris from active ministry as a deacon.

None of the offences was committed within the context of that ministry.
– Diocese of Shrewsbury
Teacher jailed for sexual abuse at catholic school in Altrincham
St. Ambrose College would like to express its sincere regret for any harm suffered by the individuals concerned.

Those working in education are particularly appalled by any form of child abuse and we find it abhorrent that Mr Morris has been found to have betrayed the trust and responsibility that had been placed in him as a teacher.

The incidents occurred many years ago and we would like to reassure parents, guardians and relatives that we have contemporary child safety policies in place and ensuring our pupils enjoy a happy and secure childhood and adolescence is our absolute priority.

St. Ambrose College cooperated fully with the Police investigation and provided as much assistance as possible and we would like to thank the Police for their diligent and exhaustive approach.
– From the Governors of St. Ambrose College
Teacher jailed for sexual abuse at catholic school in Altrincham
In an exclusive report, a boy who was abused by Alan Morris, a former church deacon and teacher at St Ambrose College has told ITV Granada his story.
Alan Morris was convicted earlier this year of 19 offences against 10 boys.
They took place between 1973 and 1990 at Saint Ambrose College.
But his case can only reported now after the end of a second trial at which he was cleared of similar offences.
Former pupil David Nolan withdrew his right to have his evidence heard in court so he could tell his story and follow the first case through the courts.
David tells his story in the hope it will give courage to others.
Teacher jailed for sexual abuse at catholic school in Altrincham
DCI Chris Bridge says 75 people came forward with information during the police investigation into Alan Morris, the retired teacher and church deacon who has been jailed for sexually abusing ten boys.
Advertisement
Teacher jailed for sexual abuse at catholic school in Altrincham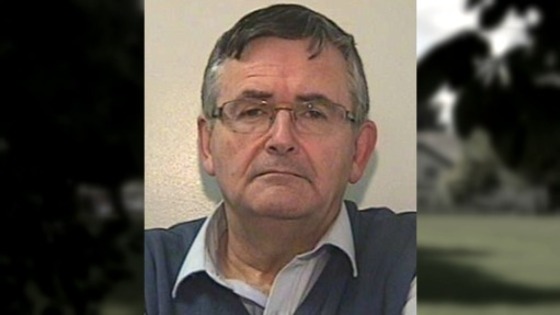 The Judge who sentenced retired teacher Alan Morris for sexually abusing ten pupils at St Ambrose College in Altrincham said he had escaped justice for so long because he had ruled with fear.
Judge Timothy Mort said many of the boys believed they had done something wrong - whether that was the case or not - and subsequently did not tell their parents.
He added:
Many families who were devout Catholics felt the teachers could do no wrong.

It is also clear that you calculated by becoming head of discipline you had the respect of the head and with disdain for the governors you were really confident you could act above the law.

It is clear that the victims were telling the truth and it is an interesting observation that during this trial I had cause to mildly rebuke one of them who went up to you and said 'remember the school motto' which loosely translates as 'dedicate your life to the truth'.

It seems at least the pupils were loyal to the motto of their old school."
– Judge Timothy Mort

He said Morris's abuse and breach of trust was of "a shocking degree".

Many of his victims were in court as Morris was emotionless as he was led to the cells.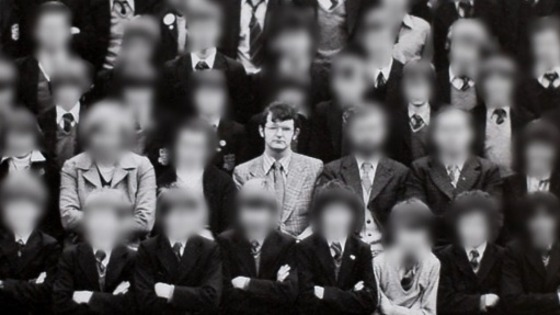 Prosecutor Charlotte Crangle said a number of the victims had felt their education had suffered because of the defendant's actions and they had not made the best of their lives.
She added: "The Crown would say three victims have suffered severe psychological harm as a result."
Hugh McKee, representing Morris said that Morris had no previous convictions and had not committed any offences since 1990.
He added there were "positive aspects of his character" with a number of references to the court attesting to his later life as a deacon in "helping others to a very great extent".
The defendant, who had suffered polio, was also not in good health, said Mr McKee.
Judge Mort noted that he accepted Morris had done "a lot of good work" in his parochial duties.
Schoolgirls save life of woman impaled on gates
A woman has praised the two young girls who came to her rescue when she was seriously injured after being trapped when her car rolled backwards and she was impaled on sharp metal gates in Partington, Greater Manchester.
Catherine Taylor says she owes her life to the quick thinking of the pair.
Ralph Blunsom reports.
Teacher jailed for sexual abuse at catholic school in Altrincham
A former teacher has been jailed for abusing boys at a prestigious school near Altrincham
Alan Morris was a teacher at St Ambrose Roman catholic School in Hale Barns.
Joanna White from the Crown Prosecution Service says Morris abused his powers.
Teacher jailed for sexual abuse at catholic school in Altrincham
Former St Ambrose teacher jailed for historic sex abuse. 14 other allegations also investigated against 2 other teachers, now dead. 1of 2
If you want to report historic sexual abuse at the school, please call 0161 856 7573 or email trafford.ppiu@gmp.pnn.police.uk. 2 of 2
Load more updates
Back to top