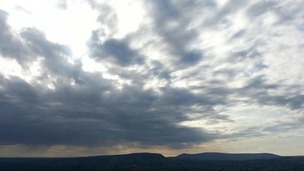 Grey start, damp in the south and SW at first, but turning drier and brighter. Feeling more pleasant than Monday.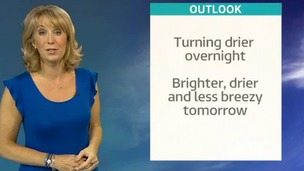 Turning drier overnight from the north. Less breezy on Tuesday, brighter and drier - a vast improvement on Bank Holiday Monday!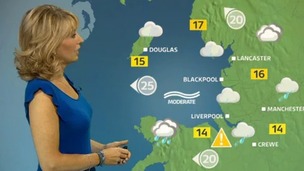 Damp, cloudy and breezy on Bank Holiday Monday. Turning drier from the north overnight. Brighter on Tuesday
Live updates
Never forgotten: North West VC's honoured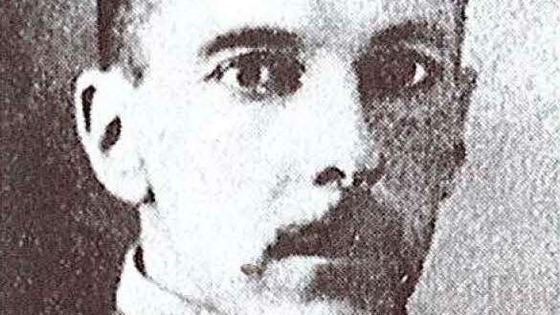 A commemorative stone is to be unveiled in memory of a Liverpool man who was awarded one of the first Victoria Cross medals during World War One.
Ernest Alexander from Princes Park was a Lieutenant Colonel in the 119th battery of the Royal Field Artillery.
In 1914, against overwhelming odds, he defended his battery at Elouges in Belgium from German soldiers - enabling them to withdraw without serious loss.
The Victoria Cross is the highest military decoration awarded for valour "in the face of the enemy" to members of the armed forces.
The citation for the medal in the London Gazette also highlighted his bravery in rescuing a wounded man under heavy fire "with the greatest gallantry and devotion to duty".
Today, a Commemorative Paving Stone in his honour will be unveiled at the Sunburst Gates at Princes Park - a century to the day since he was awarded the Victoria Cross.
It is part of a national scheme run by the Department for Communities and Local Government which will see every World War One Victoria Cross recipient remembered.
The event will be attended by Lord Mayor of Liverpool, Councillor Erica Kemp, veterans and serving soldiers from the Royal Artillery and members of the Friends of Princes Park.
"Ernest Alexander was a brave and fearless soldier whose selfless actions saved many lives.

"It is important that his contribution to World War One is remembered and I am privileged to be able to attend the unveiling of the stone.

"It will be a permanent reminder of the incredible contribution that he made to the war effort and his role in making sure that more soldiers weren't lost."
– Lord Mayor of Liverpool, Councillor Erica Kemp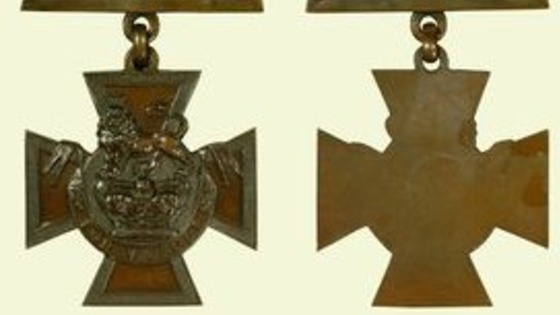 Ernest was also awarded the Companion of the Order of the Bath, the Companion of St. Michael and St. George, and the Belgian Croix de Guerre. He is also remembered with a memorial at Putney Vale Cemetery in London.
He retired in 1920 to live in Kingsbridge, Devon, where he died on 25 August 1934, aged 63.
Efforts to trace his relatives, including by a local historian, have proved unsuccessful.
He is one of eight men from Liverpool to be awarded the Victoria Cross during World War One, and the others will be honoured in the same way between now and 2018.
Lee Rigby's mother "wept" when she heard of Foley killing
National
The mother of murdered soldier Lee Rigby, who was hacked to death in the street last year by Islamist fanatics, "wept" when she saw the news about the beheading of US journalist James Foley.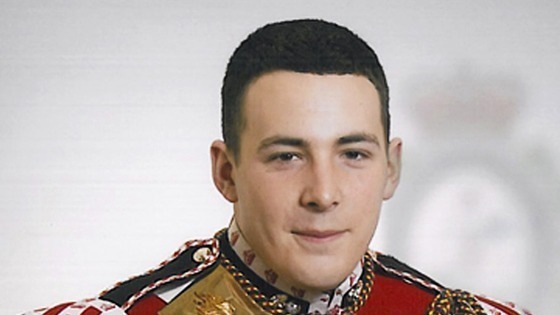 Lyn Rigby told the Sun on Sunday (£) that the American's violent death brought back nightmarish memories of her son's killing.
She said: "The moment I saw the news about James's beheading, I felt my heart turn over and I just wept."
She added that she supported calls from Foley's parents not to watch the fanatics' video, saying: "By refusing to watch, you are making a stand against the terrorists who are trying to push a nasty and violent agenda."
Fusilier Rigby, a 25-year-old father-of-one, was knocked down by a car near Woolwich Barracks in south east London and subjected to a frenzied knife attack in broad daylight. Michael Adebolajo and fellow extremist Michael Adebowale were this year convicted of his murder.
Advertisement
What's on this bank holiday weekend?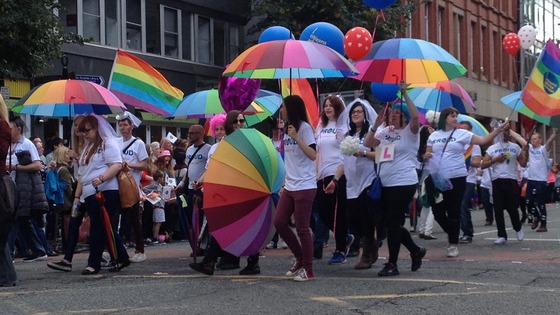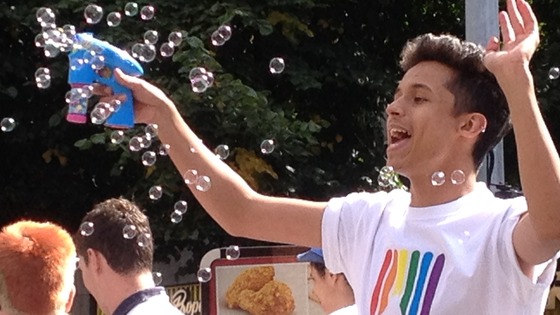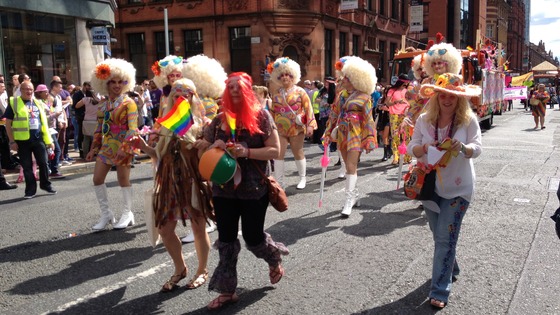 What's on this bank holiday weekend?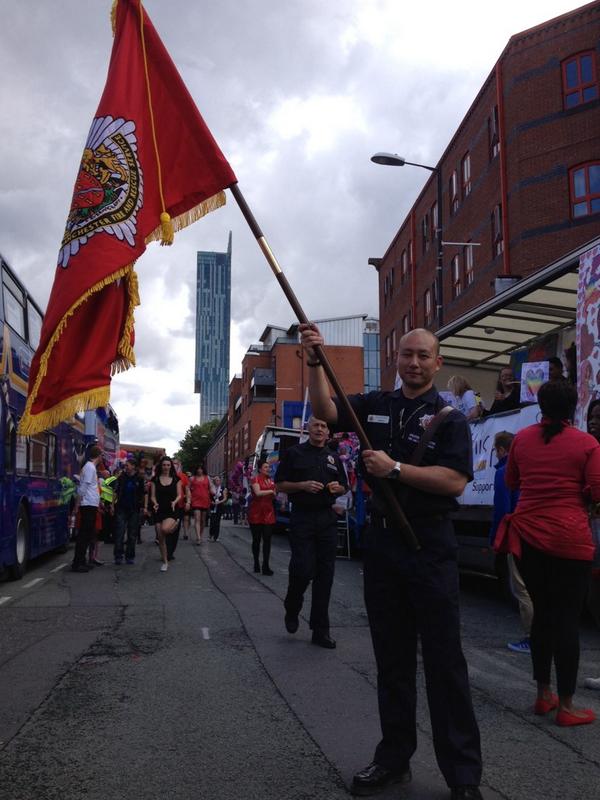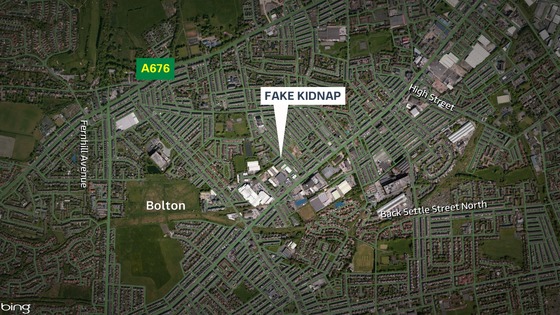 A man from Bolton faked his own kidnap so he could stay out drinking and avoid going home to his girlfriend.
Last night, the 32-year-old arranged for someone to tell his partner that he had been kidnapped for ransom against a debt. The boyfriend then spoke directly to her, claiming he was being held against his will.
She called police, who launched a rescue operation - checking various addresses, trawling through CCTV camera footage, and tracing his phone signal.
Detectives arrested a man on suspicion of kidnap, before he revealed it was a "ruse" so the boyfriend could go to a party.
The supposed "victim" was eventually tracked to a party on the town's Shurmer Street in the early hours of this morning. He insisted it was a "wind-up". Officers arrested him, issuing an on-the-spot fine for wasting police time.
The girlfriend was absolutely beside herself with worry and genuinely concerned that he would come to harm. Rightfully, based on what she knew at the time, the matter was reported to police.

Considerable resources and time then went into finding this man, who it transpires made the entire thing up so he could stay out and party.

This is without doubt one of the most foolish and irresponsible incidents I have been involved in.
– Detective Inspector Jo Clawson, Greater Manchester Police
Driver makes lucky escape from car fire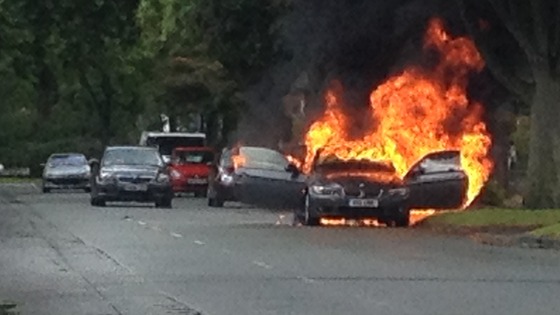 A driver escaped from a burning car in Greater Manchester, just moments before it was engulfed in flame.
Zuber Lulat smelled smoke inside his BMW 3-series, as he drove along the M60.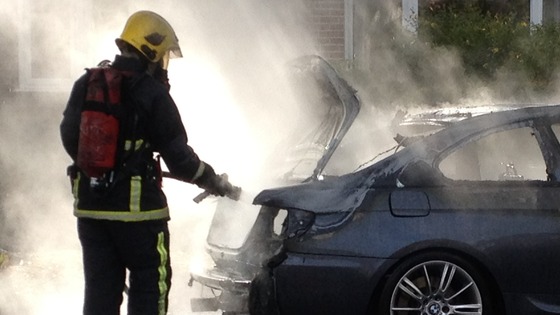 The optician pulled off the motorway at Davyhulme, as smoke filled the back of the car. He grabbed his eye testing kit from the boot and ran clear. Seconds later, the vehicle became a mass of flame.
Firefighters arrived minutes later to drench the blaze, revealing melted plastic panels and windows. The interior was reduced to ash.
Mr Lulat told ITV News it "had not hit him" just how fortunate he was to get out. He says he is gutted to have lost his "pride and joy".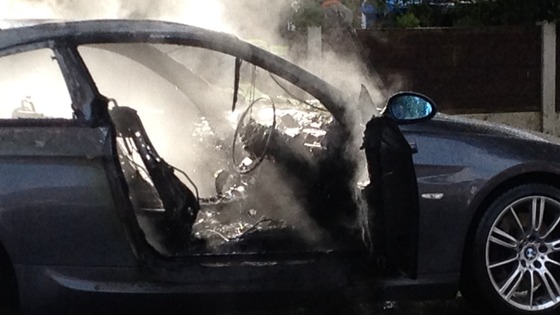 Advertisement
What's on this bank holiday weekend?
Day Tripper? Leave the car at home and catch a train or bus to Sefton Park area. Click link for travel advice #LIMF http://t.co/posLdV4p24
What's on this bank holiday weekend?
What's on this bank holiday weekend?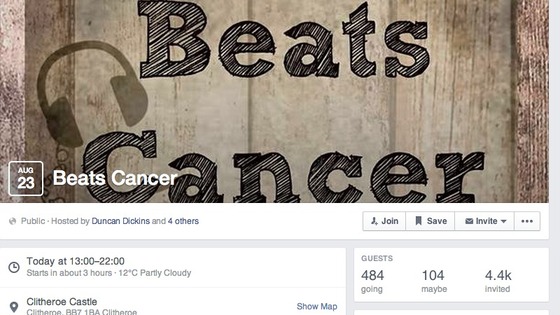 Beats Cancer - a dance music event at Clitheroe Castle's Bandstand, aims to raise money for Cancer Research.
It's taking place between 1pm and 10pm today.
What's on this bank holiday weekend?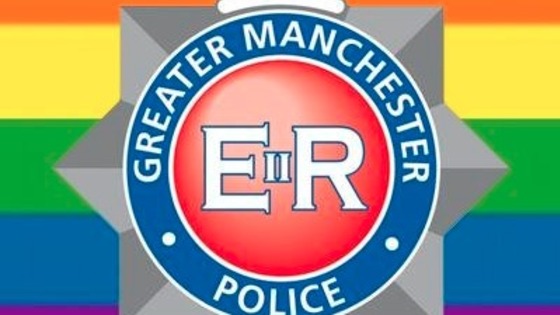 Greater Manchester Police has put a rainbow flag on it's Twitter account picture to celebrate this weekend's Manchester Pride.
We've updated our avatar in celebration of #ManchesterPride this weekend. We hope everyone has a safe and enjoyable weekend!
Load more updates
Back to top