Alzheimer's fundraiser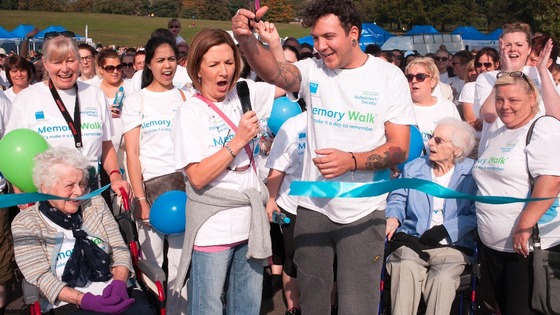 Fifteen hundred walkers took part in the Manchester Memory Walk for the Alzheimer's Society this year - doubling the attendance from 12 months ago.
Actress Judy Holt, who appeared in Coronation Street as a woman living with Alzheimer's, opened the event in Heaton Park.
Judy said: "It is absolutely fantastic to see so many people taking part in the event – it is a clear indication of how word is getting out. By continuing to raise awareness I'm sure the number of walkers will keep increasing year after year."